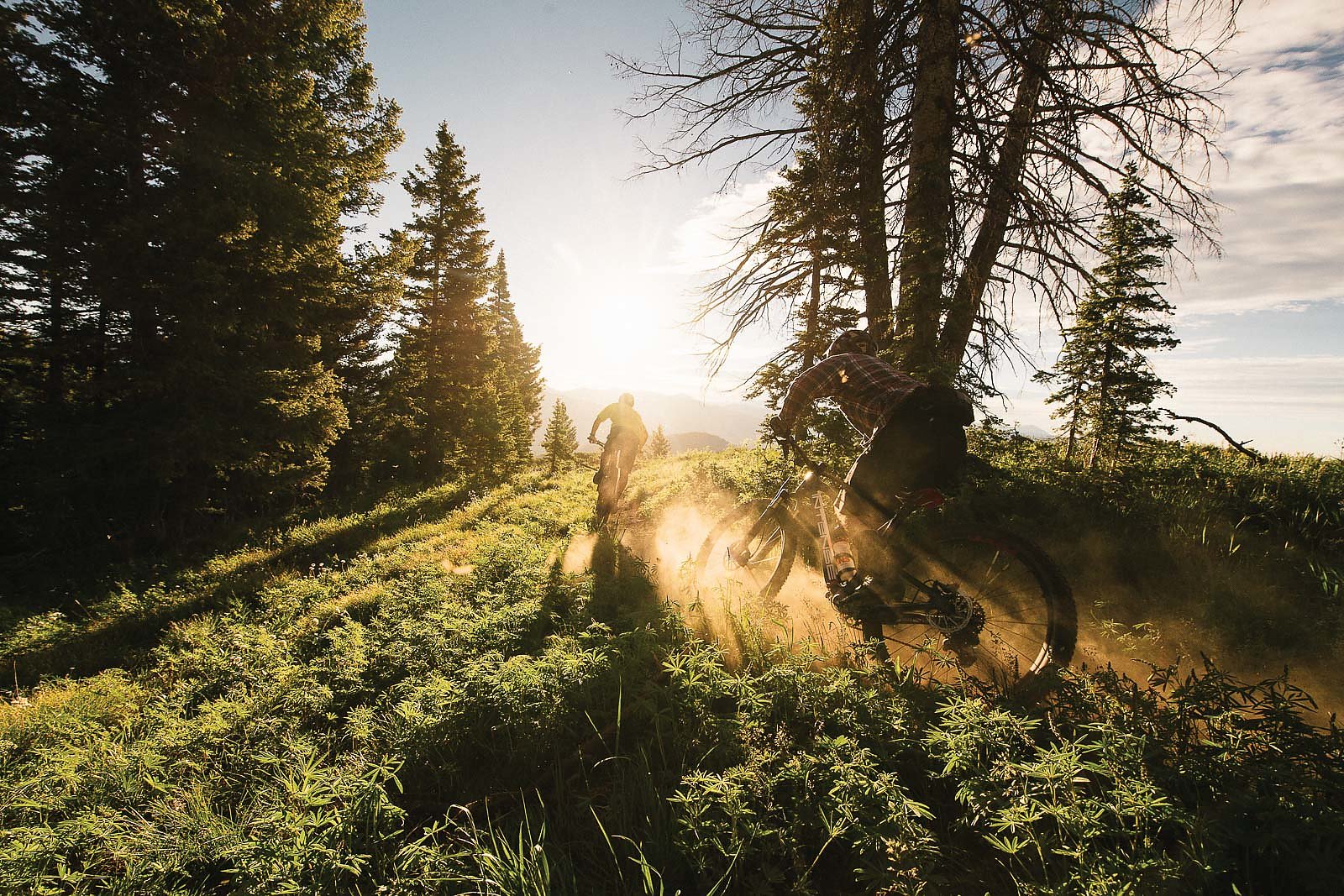 Almost Famous - The Rebirth of Sun Valley
Back in 1988, when "flow" referred to feathered hairdos and the handlebars on mountain bikes were narrow enough to ride with handcuffs, Sun Valley, ID hosted one of the first NORBA National Finals. For a moment, it was the center of attention in the mountain bike universe. Then it was over.
To understand what happened, you must understand that, at its root, Sun Valley is a ski town. It was created entirely for the sport, was the first European-style ski resort in North America and was where the chairlift was invented. Mountain biking was simply something to do until the snow fell again, and after that '90s popularity blip, it went back into summertime hibernation.
The trails, however, didn't. During that brief flash of mountain bike culture, the sleepy Idaho hamlet's trails consisted primarily of repurposed pack trails, historical livestock driveways and a constantly growing network of motorcycle trails. This wasn't a bad thing—the loose trail network covered hundreds of miles and made for incredible riding, even by today's standards.
As is common in the more remote corners of the planet, mountain biking's popularity grew at a glacial pace over the next two decades. Sun Valley was early to strike, but very late in actually doing anything about it.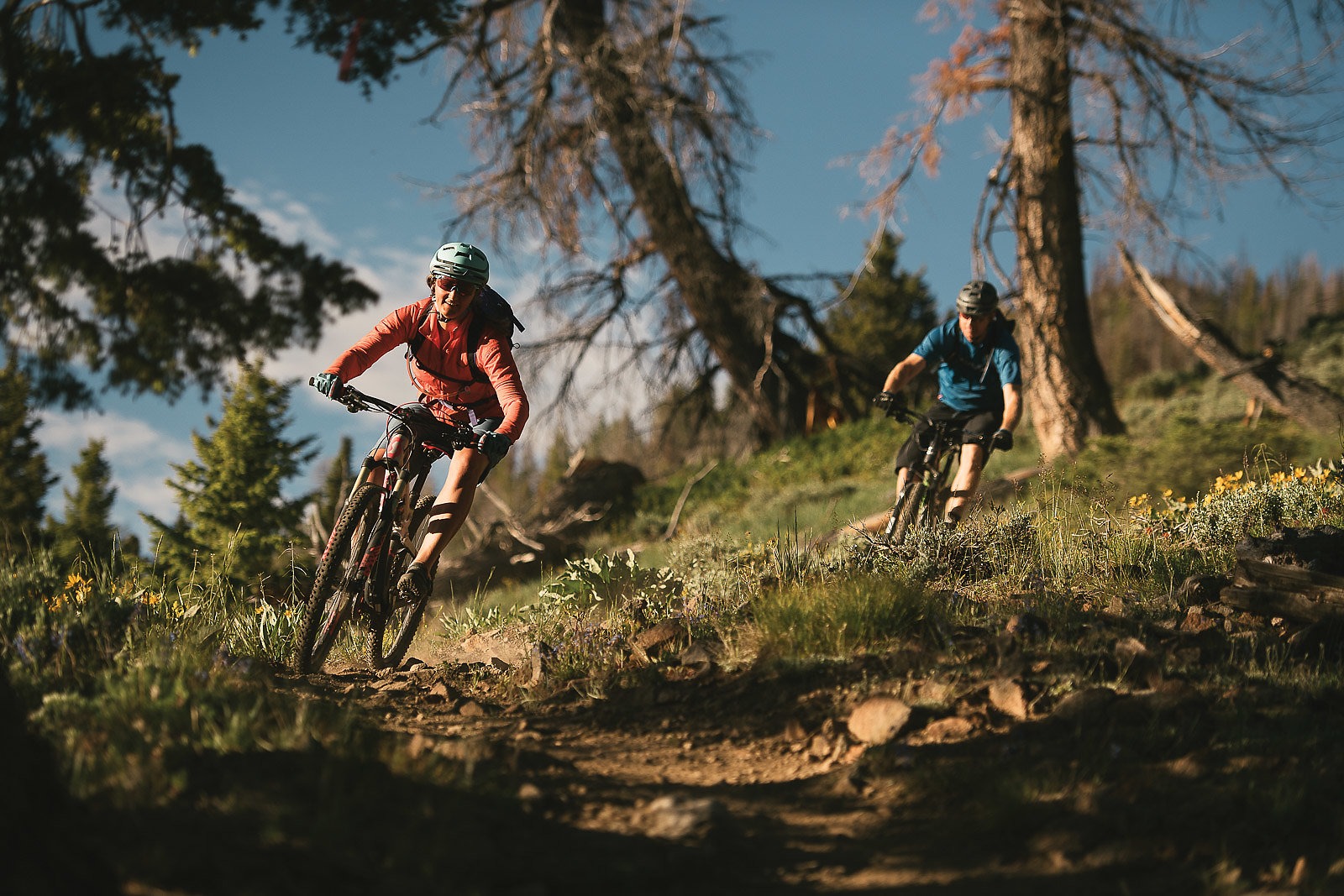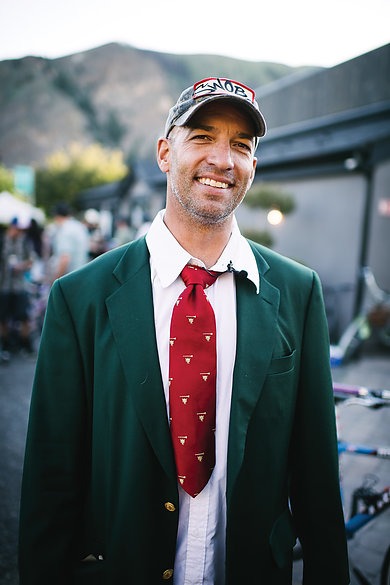 By 2003, when I moved back to Idaho as a retired bike racer, the number of bikes on cars and trails was startlingly low, especially considering the abundance of killer singletrack and the unusually long riding season. While places like Durango, CO; Moab, UT; and Fruita, CO had already staked their economic reputations on mountain biking, Sun Valley wasn't even running as much as an ad in any bike magazines.
Then in 2004, SCOTT Sports—based in Sun Valley at the time—brought their bike line back to the United States. They hosted media and industry folks, all while marketing Sun Valley as their hometown.
By 2011, the glacier that was the Sun Valley bike scene began to move. That year the town formed a regional marketing agency (for which I worked) that included mountain biking in its summer marketing efforts and created the Ride Sun Valley Bike Festival. A local IMBA chapter took shape, and local endurance athlete Rebecca Rusch began drawing her tribe to the area with clinics and a gravel-grinder of a road race, Rebecca's Private Idaho. The momentum began to take hold.
Ill-fated though it might have been, there was a reason for the Sun Valley boom in the 1990s. The landscape is a perfect gradient and the season spans from shoulder season to shoulder season. The terrain is marked by flowy, buff and smooth riding and long climbs rewarded with even longer descents. Every trail takes you somewhere remarkable, it goes, and the farther out you venture, the rowdier and rawer things get.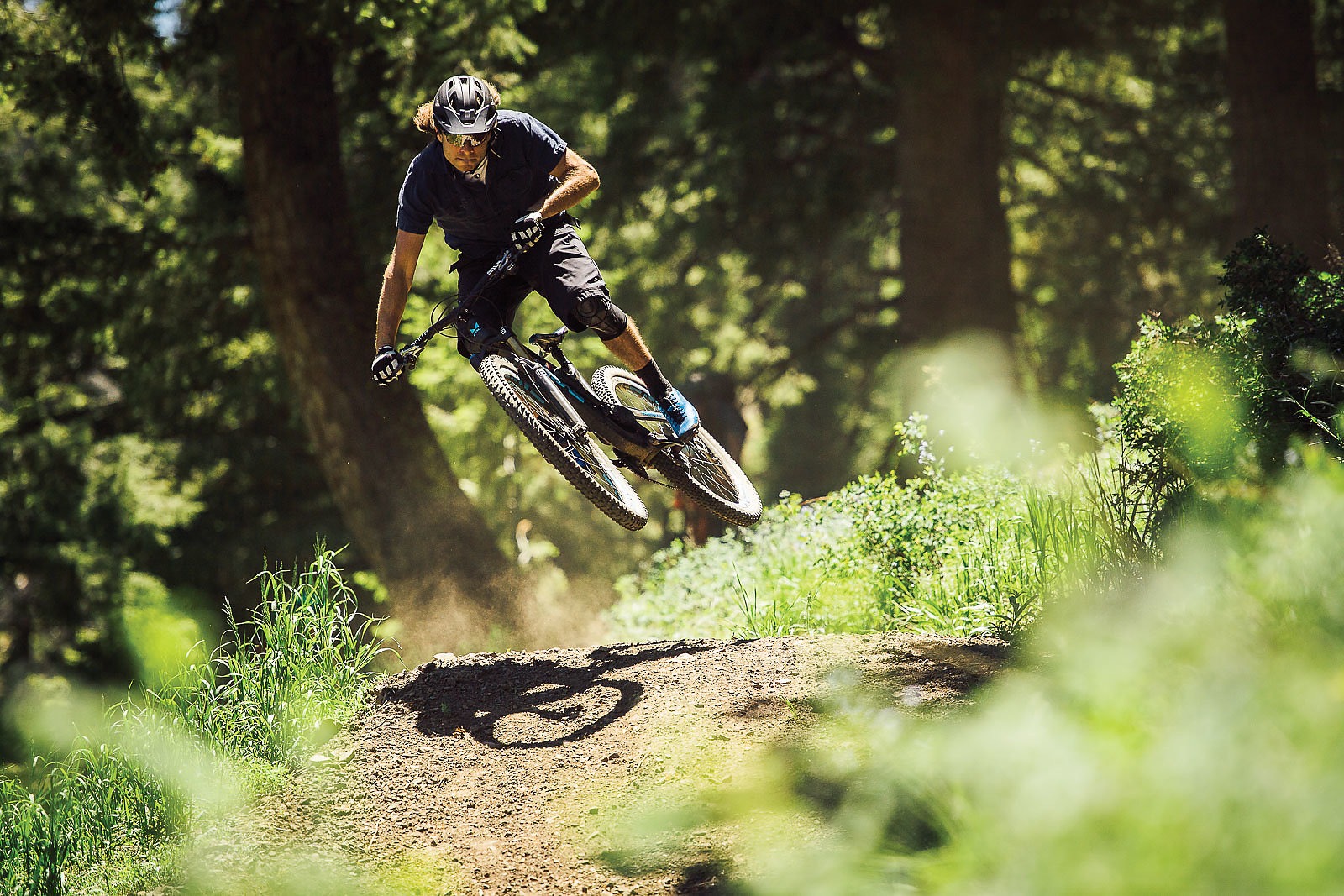 Shortly after my move, I discovered how true this was. Leaving the office one day with a water bottle and nothing to eat, I asked a coworker for a good "lunch ride." He recommended Adam's Gulch, "a lunchtime staple" and gave me vague directions. I dashed out, and, after some searching, I found the trail.
I hammered uphill for more than an hour before reaching a junction, thinking how hardcore these guys must be to consider this a lunch ride. With no idea which fork to choose, I flipped a coin and took a left. After another hour and a half of pedaling, I finally saw town far below me, a tiny speck in the distance.
The trail finally dumped me onto the highway and I limped back to town. Back in the office, I saw—amid a sprawling scramble of other trails—that the lunch ride did exist. I had just taken the wrong fork. Losing your own coin flip sucks. Nearly dying of dehydration and starvation is even worse.
This is a problem easily duplicated. The local area is laced with more than 400 miles of singletrack, with hundreds of miles more just over the next hill, most of which require no driving to access. It's one of the reasons the bike population is notoriously in great shape—56 Olympians call Sun Valley home.
I came to Sun Valley via retired pro Daryl Price, who recruited me to work at Smith Optics partly by telling me the riding was "as good if not better than Durango." Given that we are both former racers, I consider Daryl and I fit enough to hold our own with most riders. One day at lunch we were on a climb called Harper's, setting a fairly decent pace, when I heard someone breathing heavily behind me. An unfamiliar voice asked, "Excuse me, sorry, but may I get by? My chain is stuck in the big ring, so I can't ride too slowly."
Moving over, a guy who looked to be in his late 60s powered by, out of his saddle and grinding up the hill. I learned later this was a local named Nello, who had turned 72 that year.
The Ride Sun Valley Festival, an annual, four-day event that takes place in June, is a reflection of characters like Nello who make the bike scene as colorful as it is. The festival features a cross-country race, two days of Enduro, pump track challenges and a bike expo. The locals like their competition almost as much as they like their good times, which is why the music, beer garden and outdoor cookout are all so impressive.
And similarly why, amid the stacked rosters of elite athletes, the SheepTown Drag Race is considered the glory event. Open to all bike-mounted festival-goers, contestants compete in head-to-head, single-elimination drag races, in which two riders battle against each other while dragging a flaming log. At night.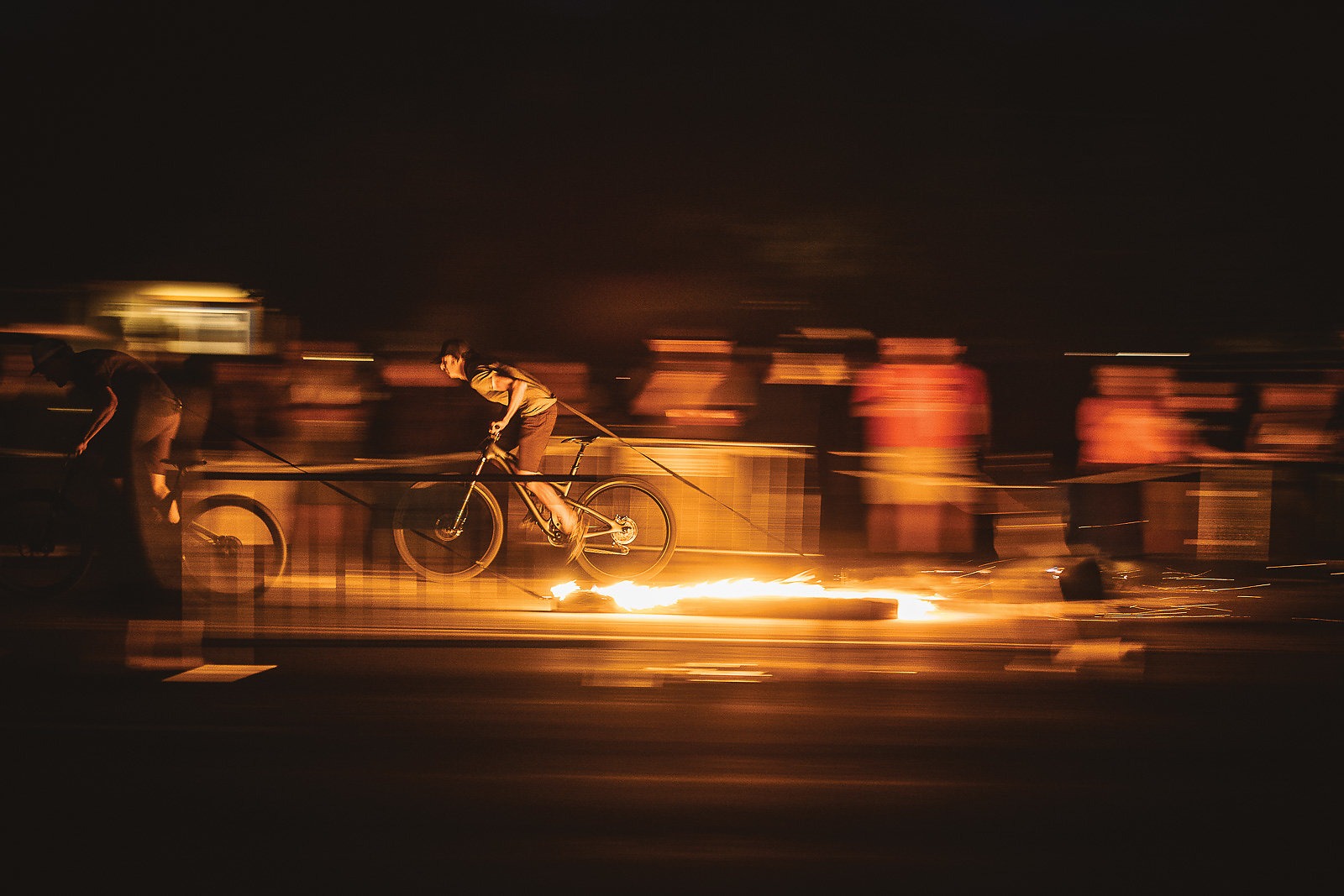 One such elite athlete and good-timer is Billy Olson, a former national team cyclist who owns and runs the Powerhouse Bike Pub in Hailey, ID. Billy was the first guy I met when I moved to town, and together we created oddball, one-off events. Sometimes they involved racing around cemeteries. Other times racing on Nordic trails in the winter, or while holding a hot dog in one hand. They frequently involved illegal pyrotechnics and run-ins with local authorities, but their purpose was simple: Get the gang together.
The story behind Billy's Powerhouse Bike Pub had unconventional beginnings as well. Initially repairing bikes out of a hitch trailer called the "Mobile Cycle Repair," Billy dreamed of creating a place that brought together his passion for bikes, beer and good friends. Eventually, he swapped his trailer for something more permanent—a bike shop/pub that is now the nexus of the riding community. The only thing more numerous than the tap selection is the constant stream of riders crowding around the bar, talking about their last ride and the rides to come.
It makes sense that early mountain bike pulse would start at the ski hill, and when Sun Valley hosted the nationals in '88 the cross-country race took place at Galena Lodge. Nearly 30 years later, the lodge is now home to the Galena Grinder Mountain Bike Race, a sufferfest held in the Sawtooth National Recreation Area (SNRA).
Current Galena Lodge owners Erin Zell and Don Shepler are East Coast refugees who took over nearly 10 years ago, and Galena is now a bit like a Powerhouse in the woods: It offers home-cooked meals, bike rentals, cold beer and abundant two-wheeled culture.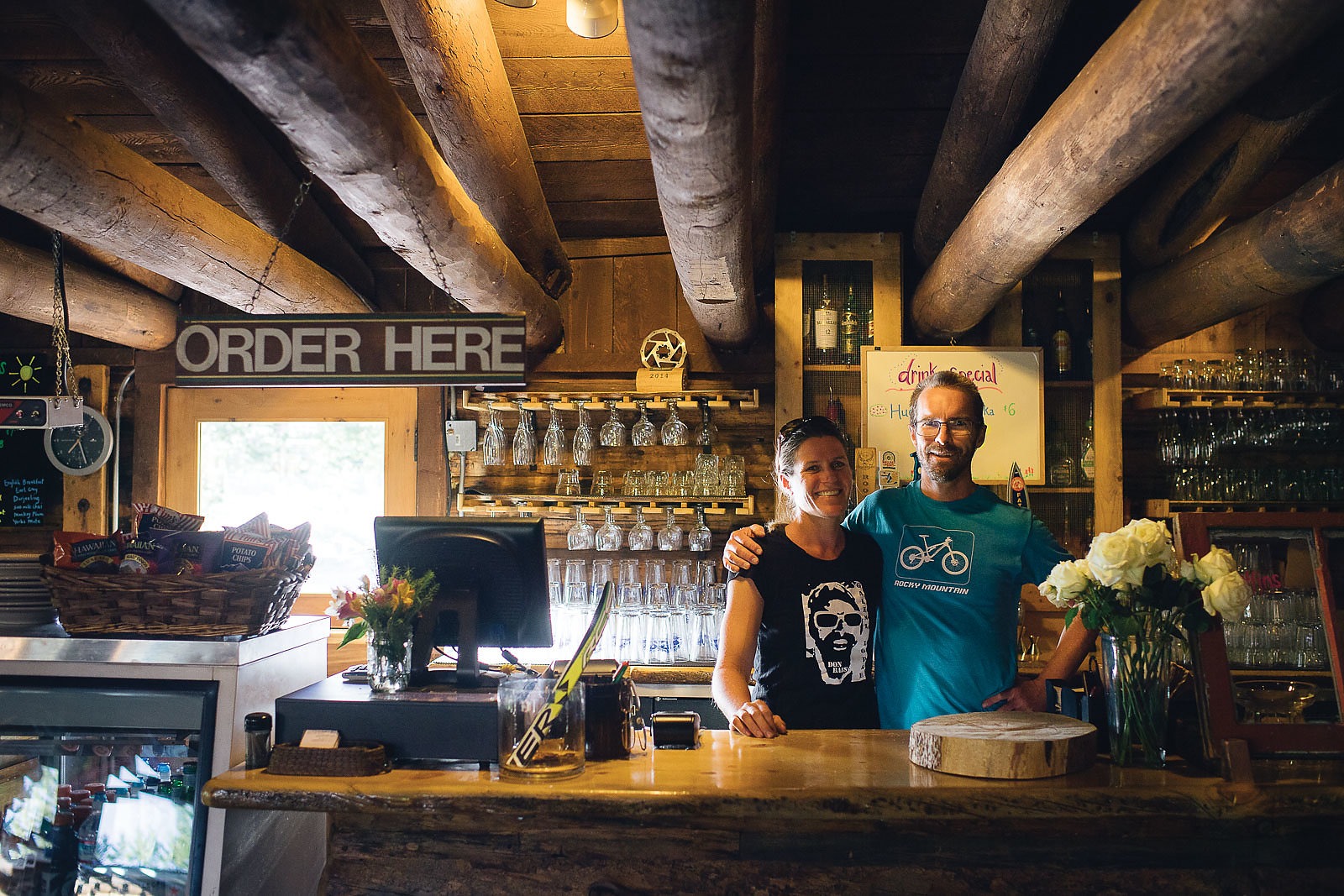 Zell and Shepler's arrival coincided with the local recreation district hiring Eric Rector, a former Marine and a current mountain bike evangelist, as its trails director. Rector, Zell and Shepler were in cahoots immediately, and last summer their first shared masterpiece—the first new purpose-built mountain bike trails in the SNRA—opened to the public, with the end project totaling more than 40 miles of trails.
On the ski hill above the lodge, Sun Valley Resort is beginning to add their own contribution to the local bike scene. In 2008, the resort enlisted the park-building expertise of Gravity Logic, who had nothing but good things to say about the ski hill's potential. The resort is now in the early stages of creating a bike park on its mountain's 3,400 vertical feet. Currently, there are several satisfying, lift-accessed trail options, and the big map at the base hints at more to come. The views alone, including the Pioneers, Boulders, Big Smokies and Sawtooth mountain ranges, are worth the price of a ticket.
Since 1988, many things have left Sun Valley—feathered hairdos and one-piece ski suits, to name a couple—but one thing has grown: the hundreds of miles of world-class singletrack, and a bike culture to match. As Ibis Bike's Scot Nicol says, "Sun Valley is, at the very least, the second-best place on earth to ride. I'm not at liberty to say what number one is."