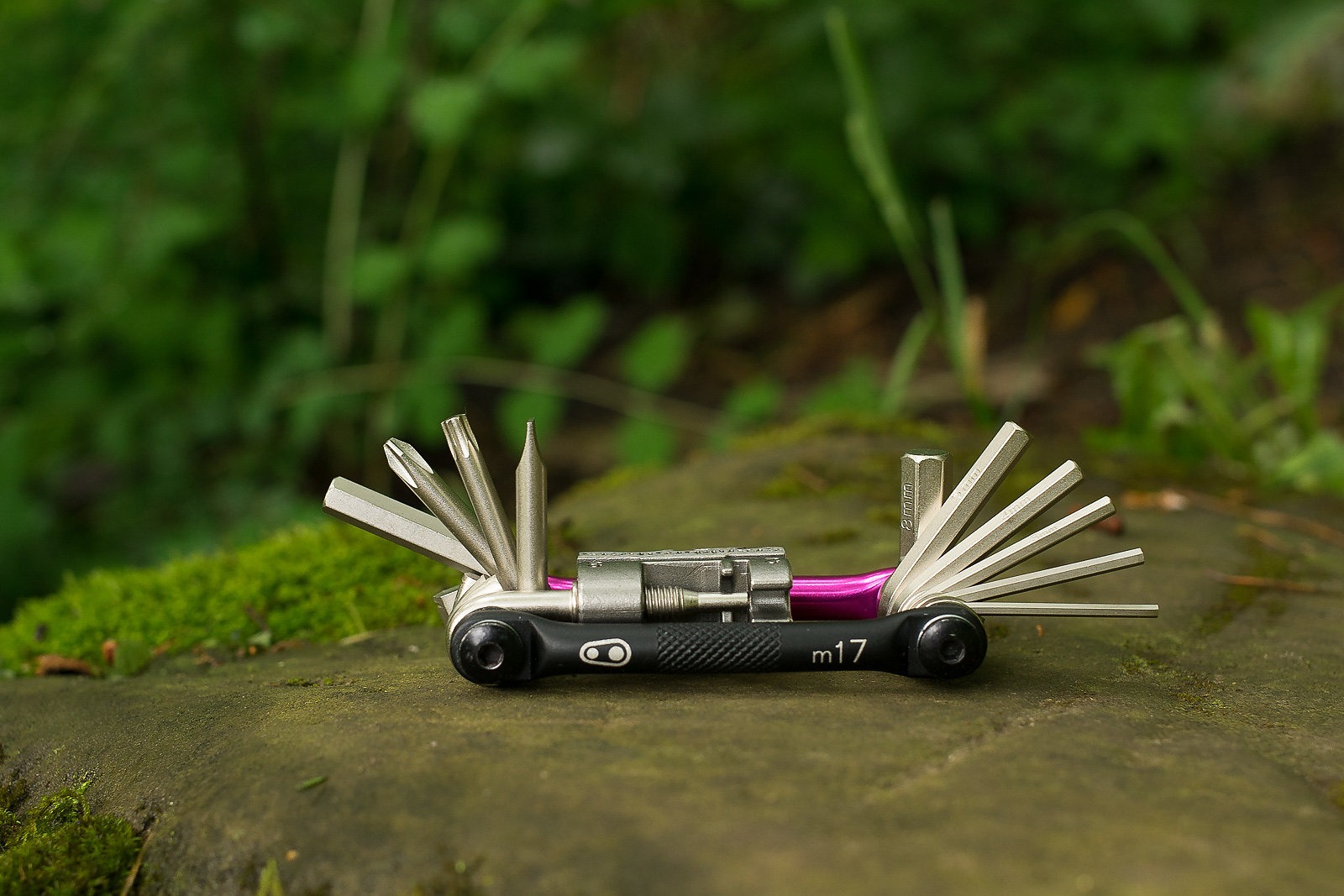 Crankbrothers m17 Multi-tool Review
There are few things that suck more than walking your bike out of the woods because of mechanical issues and the inability to fix them.
Bikes have so many parts that can snap, bend, loosen or even simply disintegrate, at any moment with complete disregard to where you are or how much fun you're having. It's a lesson we've all learned—some of us more than once—and tends to result in a vow to always be prepared with the proper tools.
Crankbrothers' m17 multi-tool is a classic little unit that has saved many bikers a miserable walk down. With 17 of the most rudimentary tools for bike maintenance, there's a good chance the m17 can fix any trailside problem, or at least get your bike into a state can be pedaled. It includes a 8/9/10-speed compatible chain breaker, size 0, 1, 2 and 3 spoke wrench, size 2, 2.5, 3, 4, 5, 6 and 8 hexes, an 8 and 10mm open wrench, #2 phillips and flat drivers and a t-25. It's a pocket-sized bike shop. All the tools are made from a high-tensile steel, which is an alloyed carbon steel that improves strength, and the whole unit is backed by a lifetime warranty.
All the individual tools are secured to two axes on either end of the m17, letting each one fold out on its own. The whole collection folds into the middle, with the chain tool (which also has the open and spoke wrenches on it) laying over the top. One of the things I really appreciate about the m17 is that it's very ergonomic compared to other multi-tools. There aren't any corners, and the entire tool fits well in the palm when its being used as a handle for one of its many tools.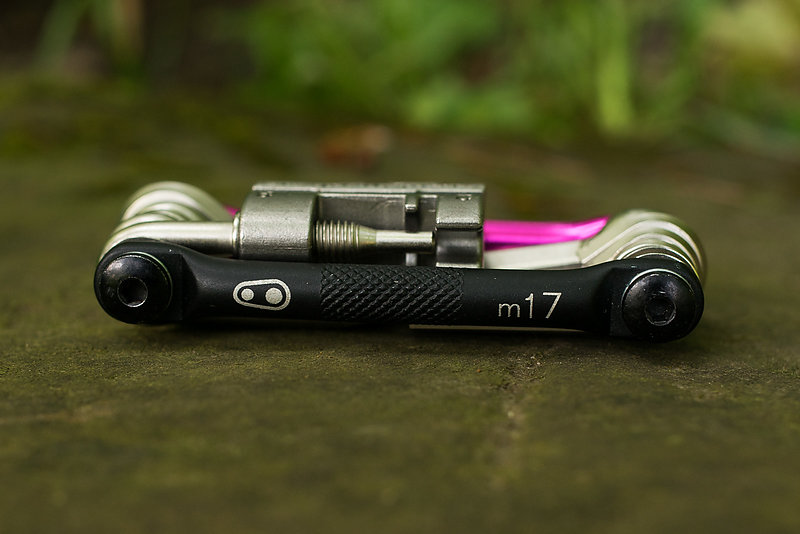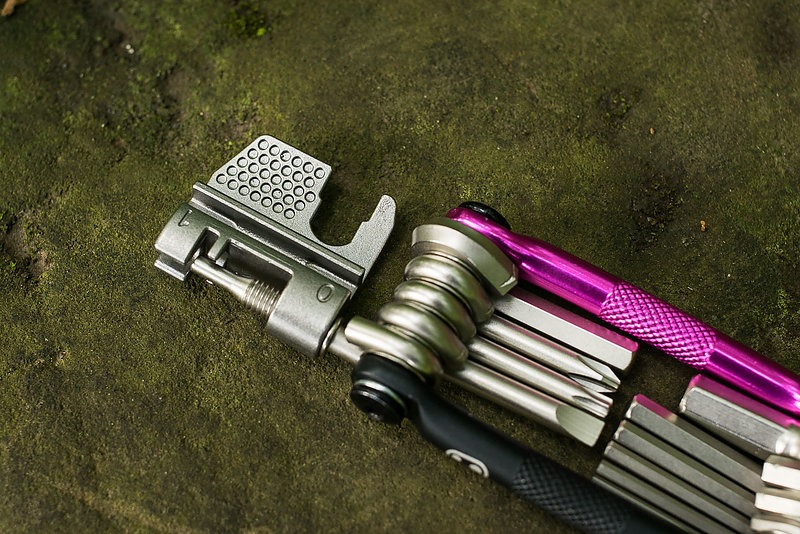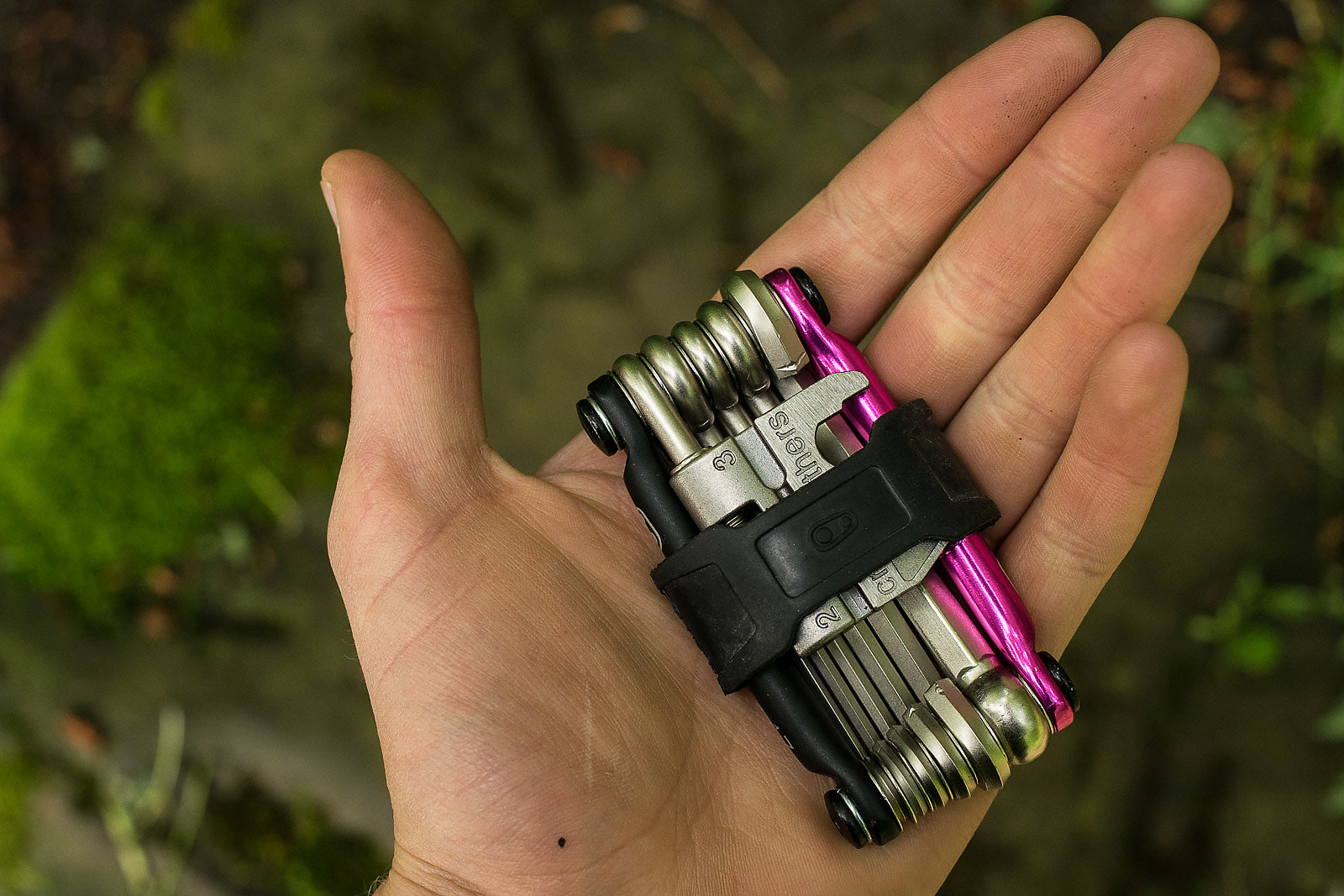 The multi-tool was a bit stiff out of the packaging, which I really only noticed when trying to separate the 2 and 2.5mm hex wrenches. This does subside over time, but was a bit frustrating at first, especially with gloves on. It's possible to loosen the axes with a 3mm hex, but I didn't want to take the chance of not being able to get it as tight again. I'd rather have the tools be stiff and together than loose and flying around capable of impalement. I've also seen a few Crankbrothers multi-tools covered in rust, and while this one's still fresh, I'm interested to see what happens in the long run. In the Northwest, the wet weather probably has quite a bit to do with it, but that can be a persistant factor anywhere, and something that Crankbrothers might need to address.
However, those are the only qualms I've had with the m17 so far, and while I haven't had any disastrous bike part blow outs (yet), just having it in my pack provides peace of mind. But, the whole "being prepared" thing is a lesson everyone learns in their own way and at their own time. I've just learned it a few too many times to have the m17 not be a mandatory part of my riding essentials.
MSRP: $27.99
See more at www.crankbrothers.com