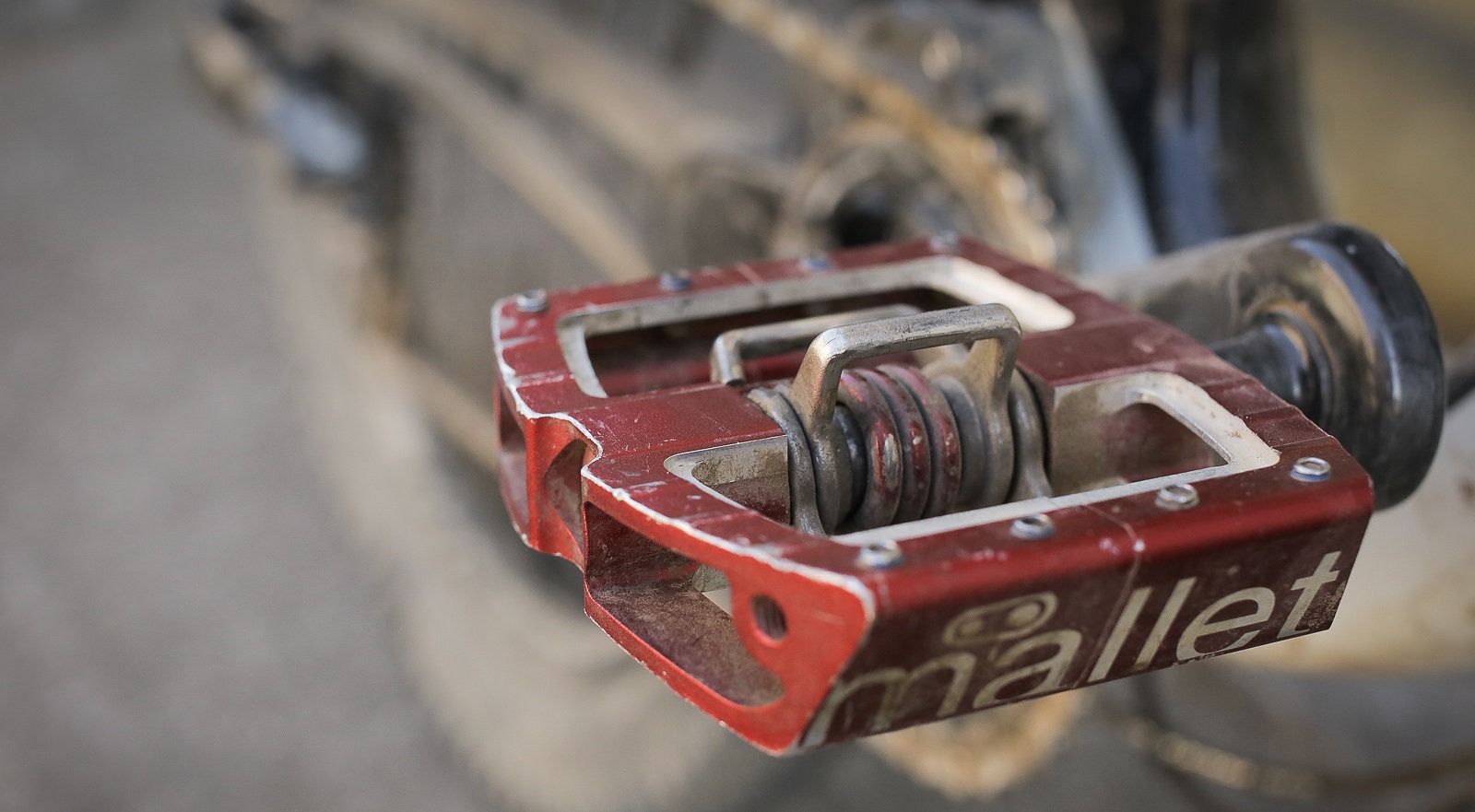 Crankbrothers Mallet DH Pedal Review
Control and confidence are two mainstays in mountain biking—you need both to maximize your fun while riding.
For technical riders like racers of the EWS and UCI Downhill circuit, a good set of pedals is instrumental in helping them stay planted and reach the podium. Through feedback from those same gravity-based riders, Crankbrothers has strived to create that pedal with their Mallet DH, looking to help experts and enthusiasts alike push their efficiency and stay in control.
If you look at the current UCI Downhill roster, eight of the top ten racers are on the Mallet DH. The pedals themselves were bred for gravity racing, utilizing a wider pedal body that aids in better connectivity with modern-style riding shoes like the Five Ten Impact VXi. By extending the axle an extra five millimeters beyond that of the Mallet 3, Crankbrothers created a larger, more stable platform that leaves more room between the crank arm and pedal. This increases riding comfort for folks wearing bulkier-soled downhill shoes, and with eight adjustable pins per side the Mallet DH's stability and connectivity reaches beyond just cleats and clips.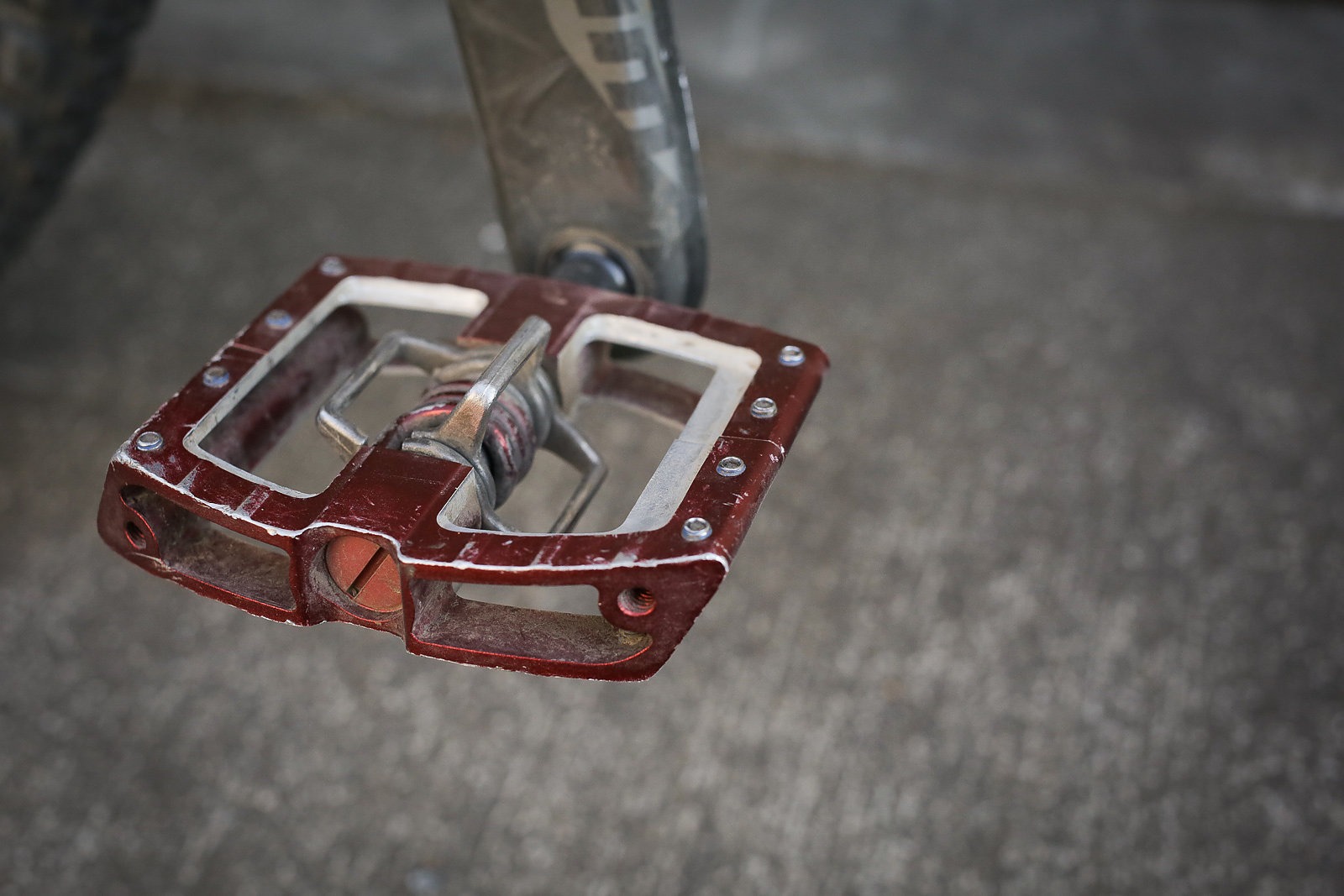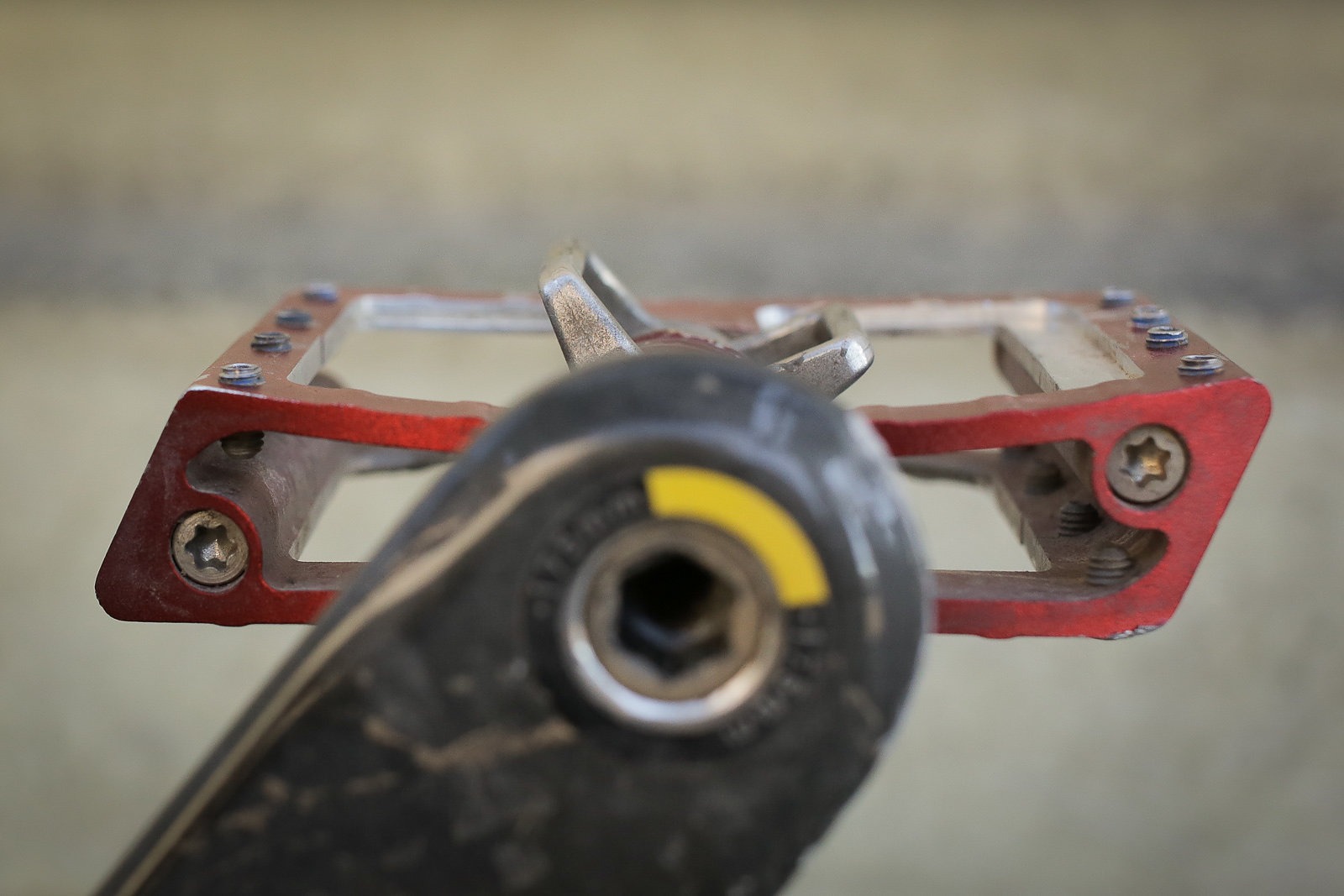 Durability
Anyone who may have ridden a previous version of the Mallet probably knows they can become squeaky and seize after an abusive season, especially in muddy places like our testing ground of the Pacific Northwest. Crankbrothers did improve upon those seals with the Mallet DH, to help prevent the inner needle bearing and outer cartridge bearing from seizing, but they still need greasing about every other month in wet conditions. The two-piece aluminum pedal body and forged chromoly steel axle is durable enough to get hammered by rocks on pedal strikes and remain spinning straight and smooth—one thing we haven't seen in many other pedals. Personally, I have worn out and re-built more Crankbrothers pedals than I can count, but the easy breakdown and assembly make for an easy at-home-fix.
On the Trail
Nothing is worse than coming un-clipped when you least expect it. The Mallet DH is probably the most rider-friendly pedal for that scenario, owing to its eight pins and wide platform. When clipped in, the Mallet DH's "float" allows you to remain nimble and loose, without popping a pedal mid-jump or while rallying over roots and rock gardens, and the pedal body and stainless-steel wings shed mud impressively on wet trails. If you don't care for the looser feel associated with more float, the Mallet DH may not be your first choice. It was mine, as I personally enjoyed the freedom.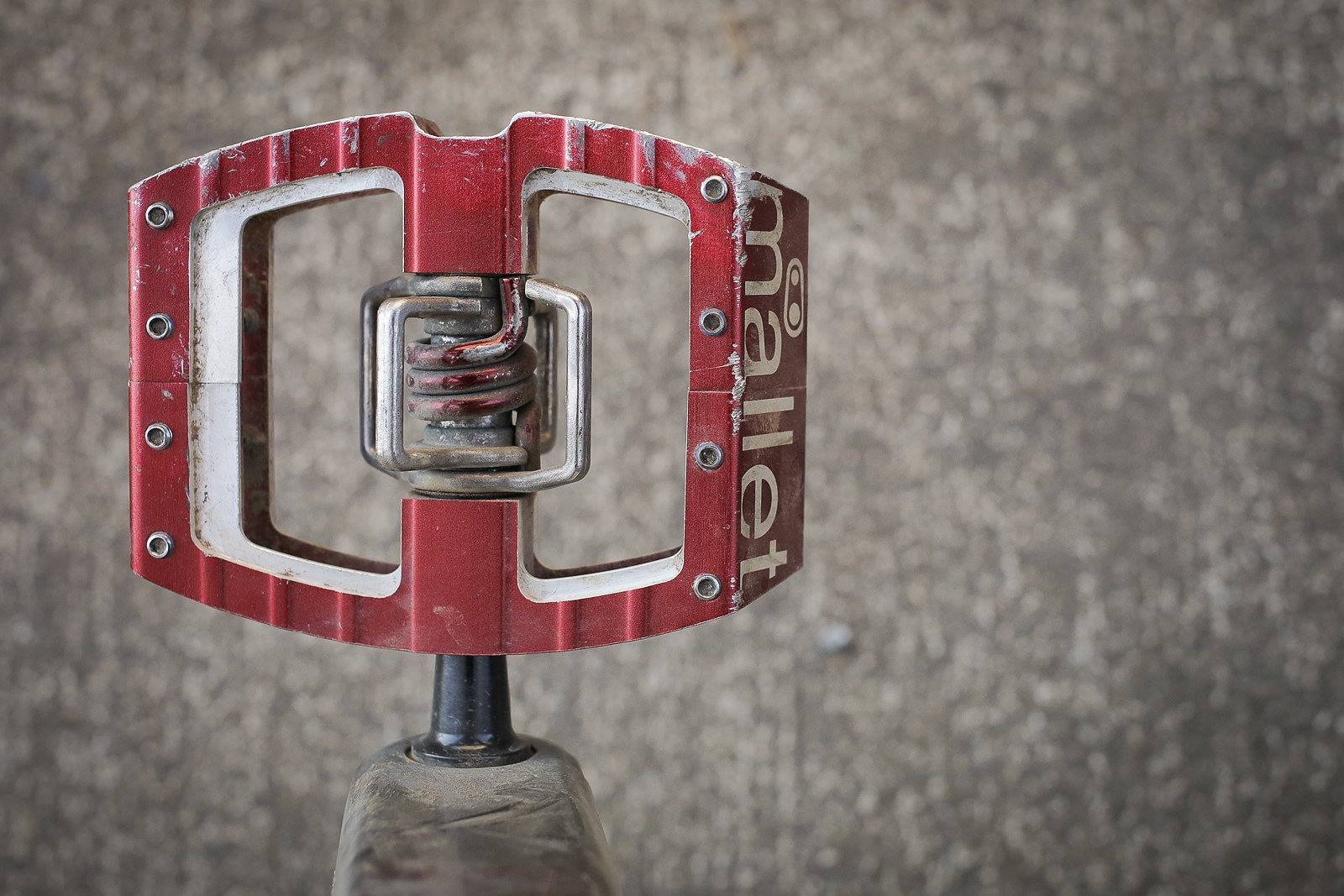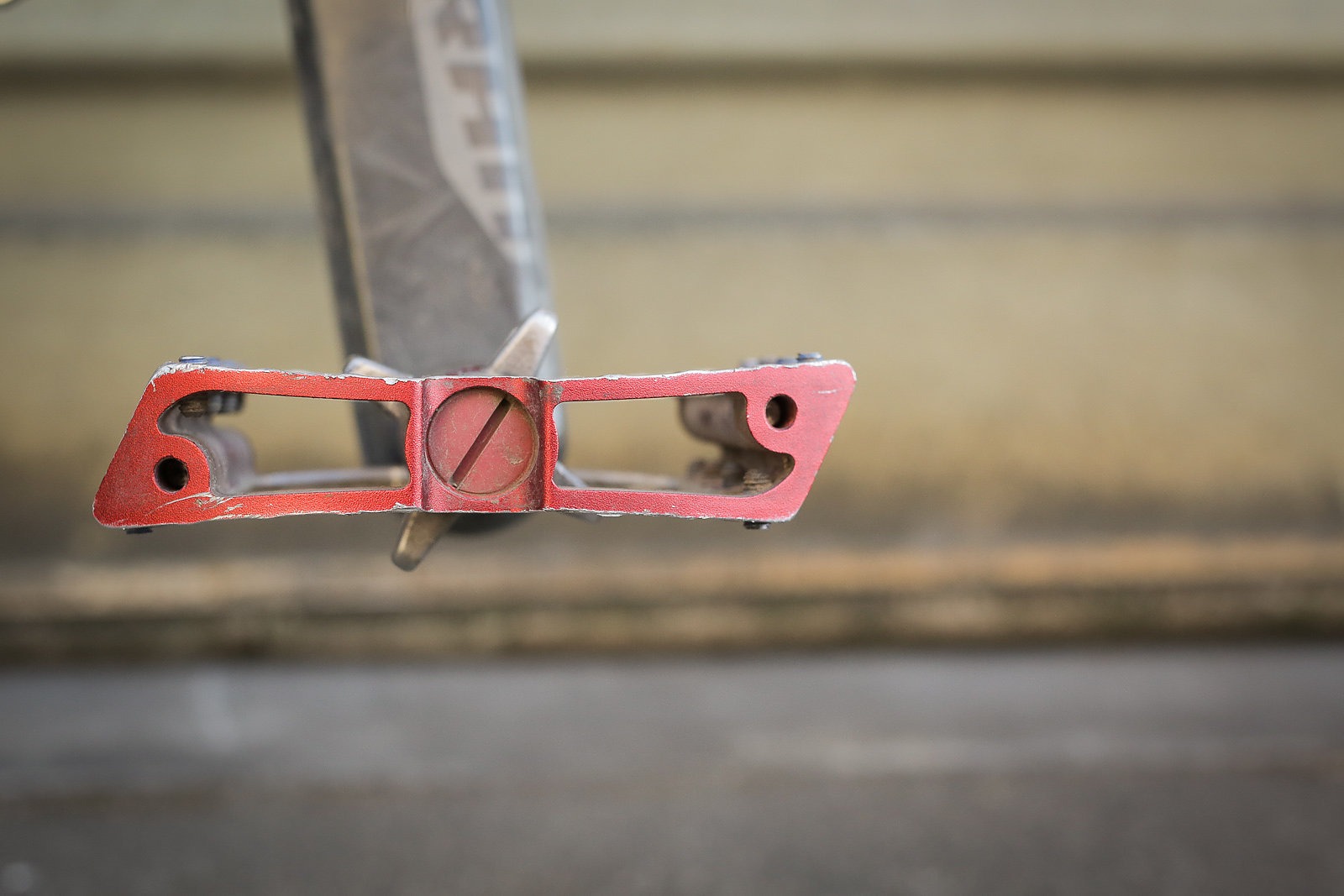 The Crankbrothers Mallet DH pedal is one of the best feeling clipless pedals out there—if you appreciate the loose feel and are confident in your riding. Durability regarding pedal strikes and hucks-to-flat wasn't an issue, but the bearings and axles need frequent maintenance and care to avoid seizing in wetter environments. Overall, the weight difference between the Mallet DH (479g per pair) and Mallet 3 (443g per pair) is relatively small, so we would recommend the DH on a burlier trail or downhill bike. In summary, the Mallet DH is one of our favorite feeling clipless options, one that offers the natural feel of a typical flat pedal but with the connectivity and confidence of being clipped in.
Read more at Crankbrothers.com
MSRP: $165.00