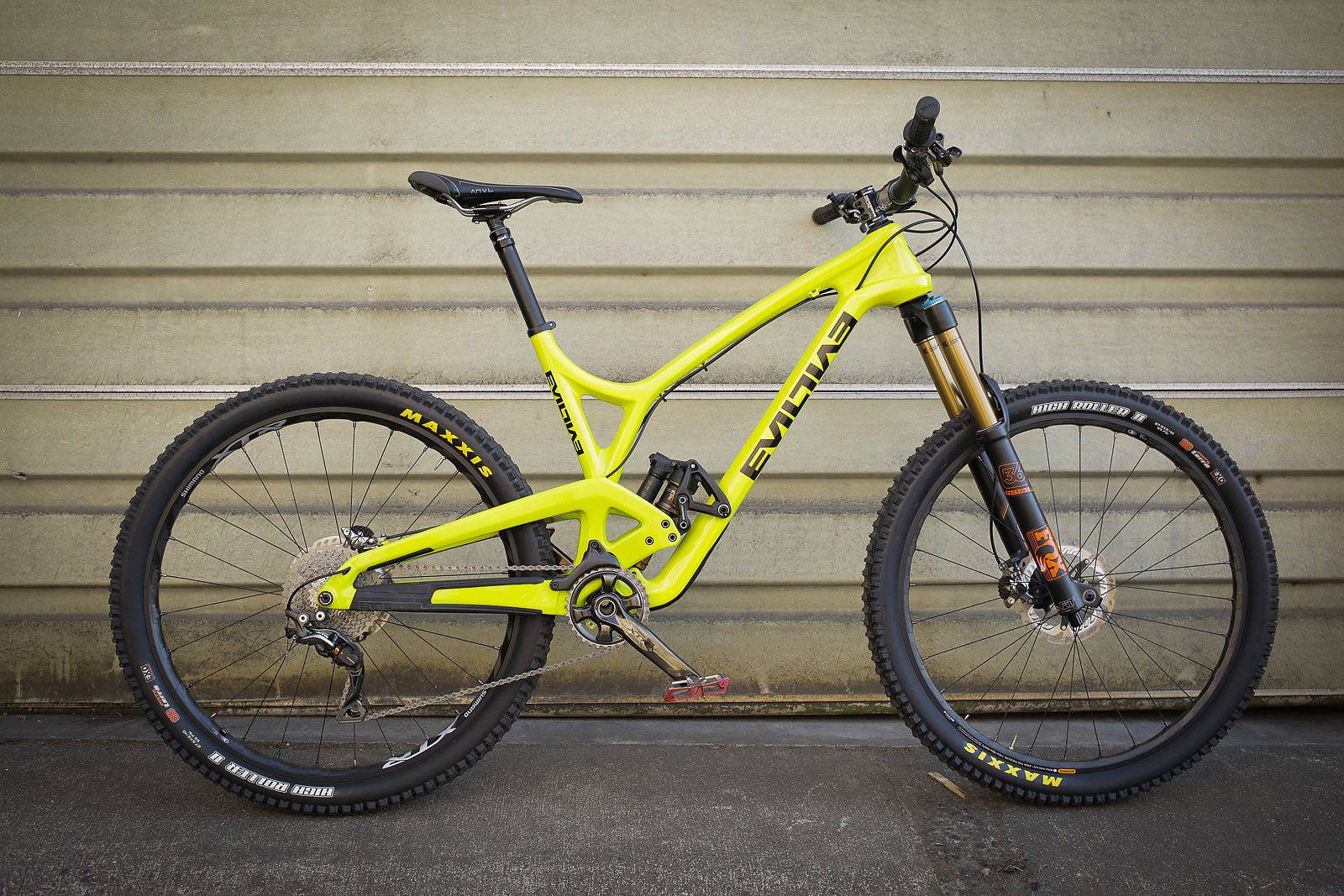 Evil Insurgent Review
When the word Evil comes to mind you may initially think of dark, monster-ridden forests.
But with new Evil Insurgent 27.5, those sinister thoughts will quickly turn to feelings of joy. The union between Dave Weagle's suspension design and Kevin Walsh's personality have created a thrill-inducing machine to dominate the ever-growing all-mountain bike category. We recently had the chance to test it over all types of ground, ranging from all-day epics, to gravity-fed rides down the gnarliest loam. From how it performed…well, trail monsters be scared. The beast has been released.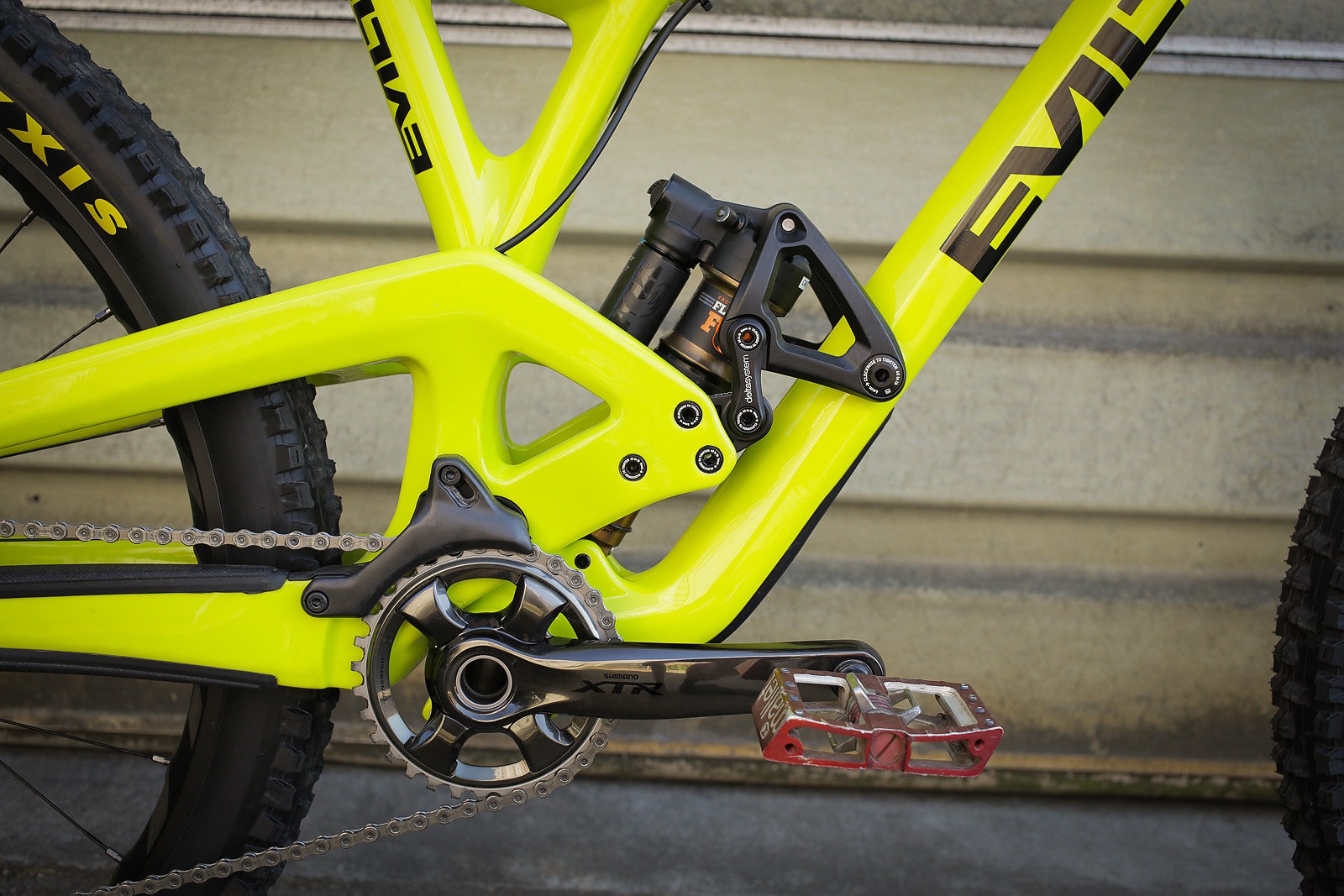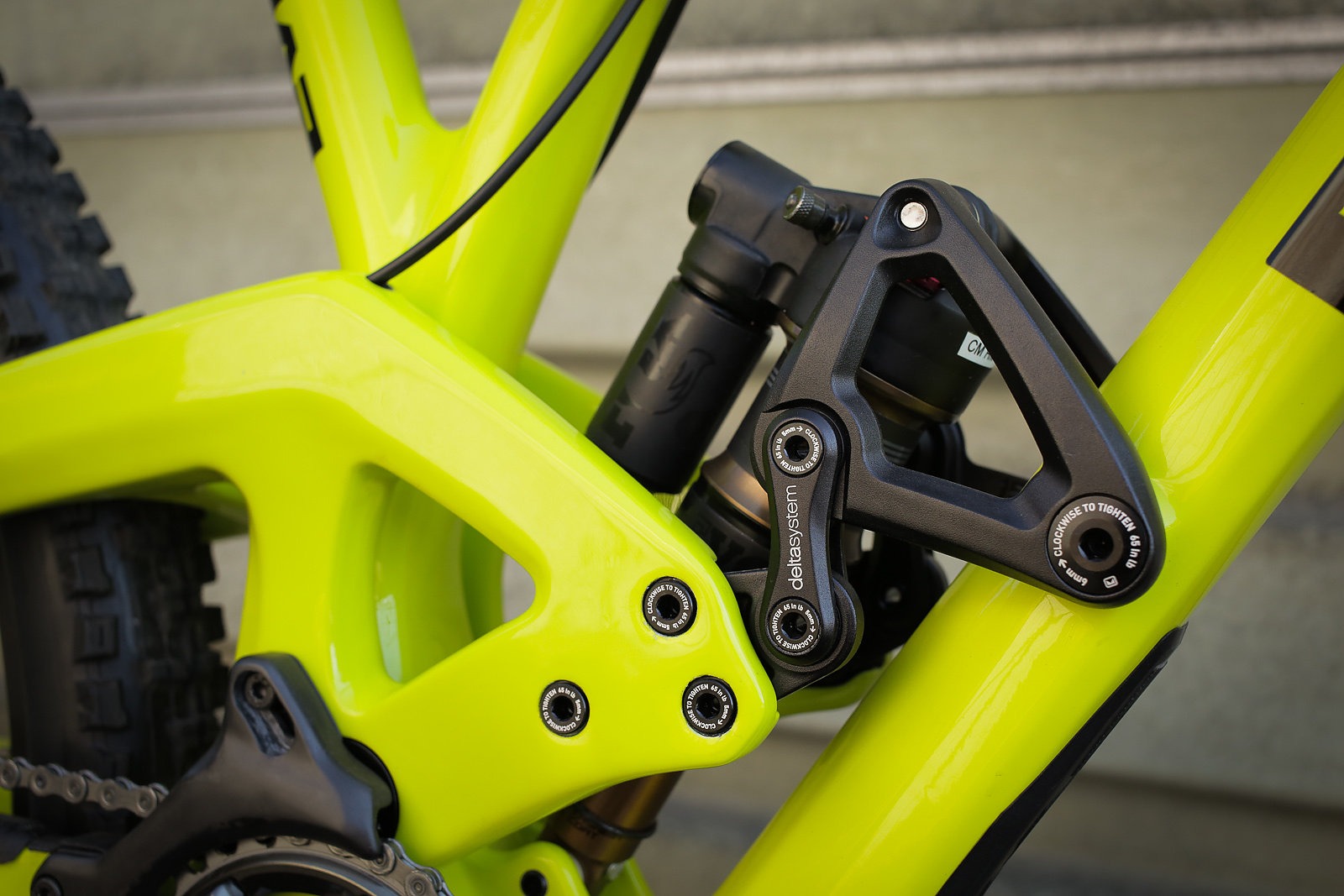 The Tech
If you know Evil bikes, then you know they are pushing the envelope to create products that descend like a downhill bike, but climb like a zombie mountain goat. The one-piece carbon construction of the frame and rear triangle—a concept which appears in all their bikes—creates a stiff and reactive feel to changing terrain, whether that terrain leads up or down. Coupled with their 150mm linkage driven single-pivot, the Delta System suspension design results in a consistent feel over steep, rugged or jumpy trails.
This predictability does not mean you're stuck with the factory settings, however. One of the more notable points about the Insurgent (and Evil's bikes in general) is the ability to dial things in for each rider's ideal setup, achieved through their four-position adjustable geometry via their reversible Flip-Chip and Dave Weagle / FSA Tapered Headset (this allows for an adjustment range between 63.8 to 66.6 degrees with a 160 mm fork). The Delta system can accommodate both air and coil shocks, and the front end was designed to perform on forks between 150 and 170 mms, whatever your flavor may be.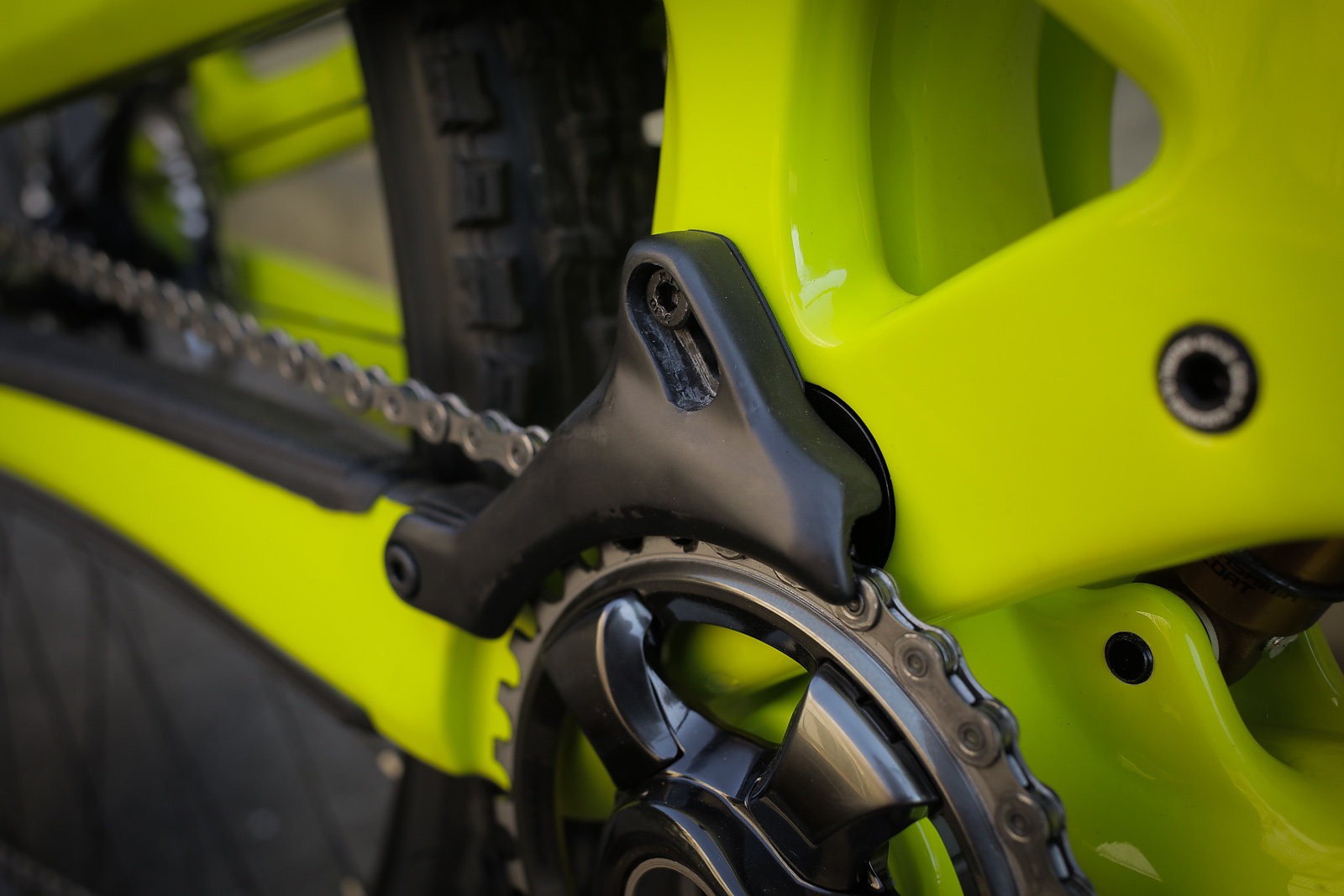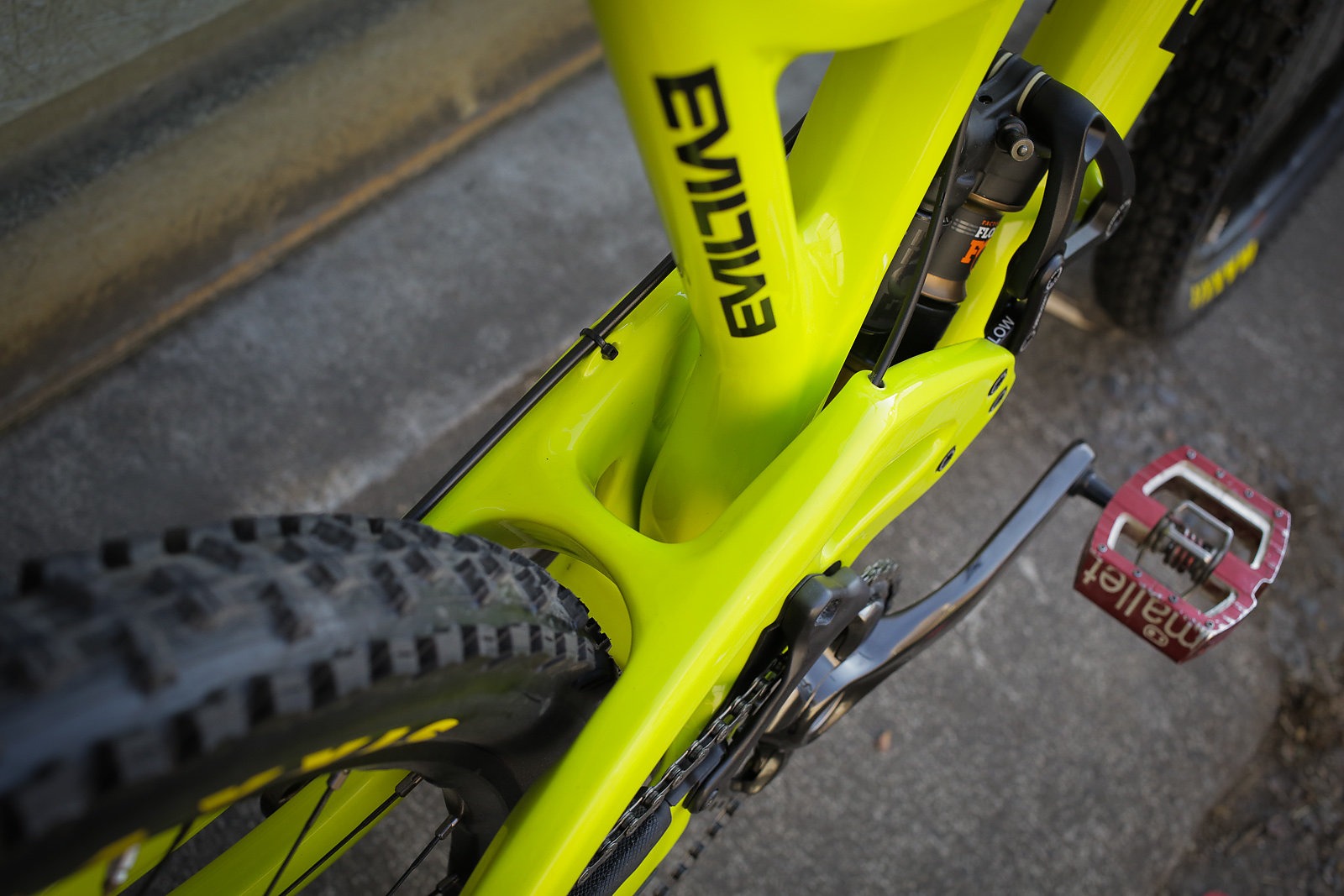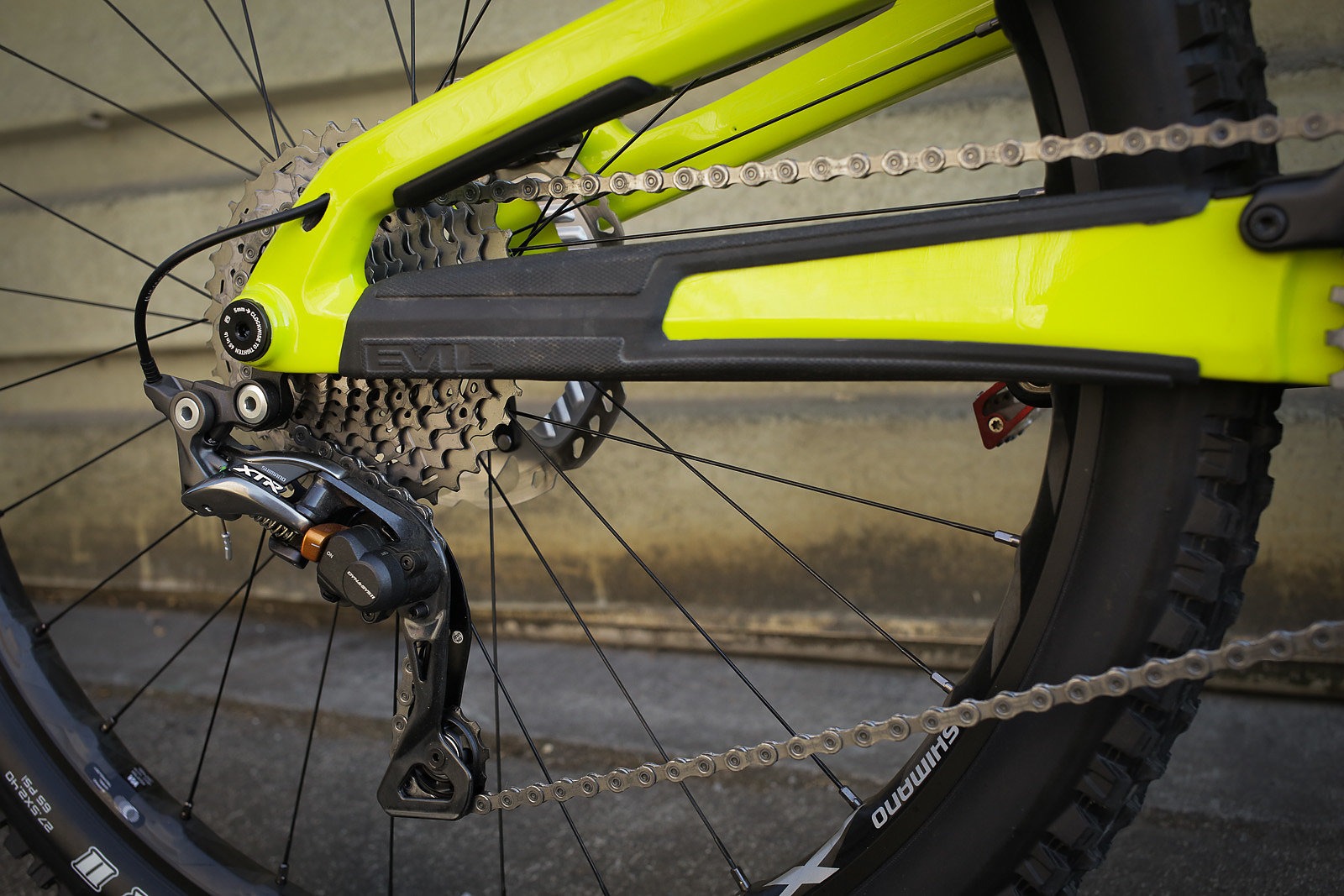 Advanced engineering aside, the most initially noticeable part of the Insurgent is its appearance, a sleek combination between a modern trail bike and a work of art. When form can match this level of function…well, that's where you have a masterpiece, and owner Kevin Walsh and engineer Dave Weagle have collaborated to create exactly that. The attention to detail is apparent, whether it's the lines of the frame, the internal dropper seatpost routing, or the integrated rubber bumper protection on the chainstay, seatstay and downtube.
Extra material has been added to high stress areas, such as the oversized chain and seat stays and headtube. This adds stiffness on the trail, all while adding to the bike's overall aesthetics. To battle the tire-size issues of their previous Uprising trail bike, Walsh and Weagle have increased tire clearance in the rear triangle to accommodate for up to 2.5-inch tires. In the aggressive trail bike style, the Insurgent is also exclusively built around a 1x crankset, which they topped off with a fully integrated upper carbon chain guide.
From the clean and mean appearance to the integrated features to the overall engineering, the Insurgent is both beauty and beast, obviously a force to be reckoned with. We were excited to check it out.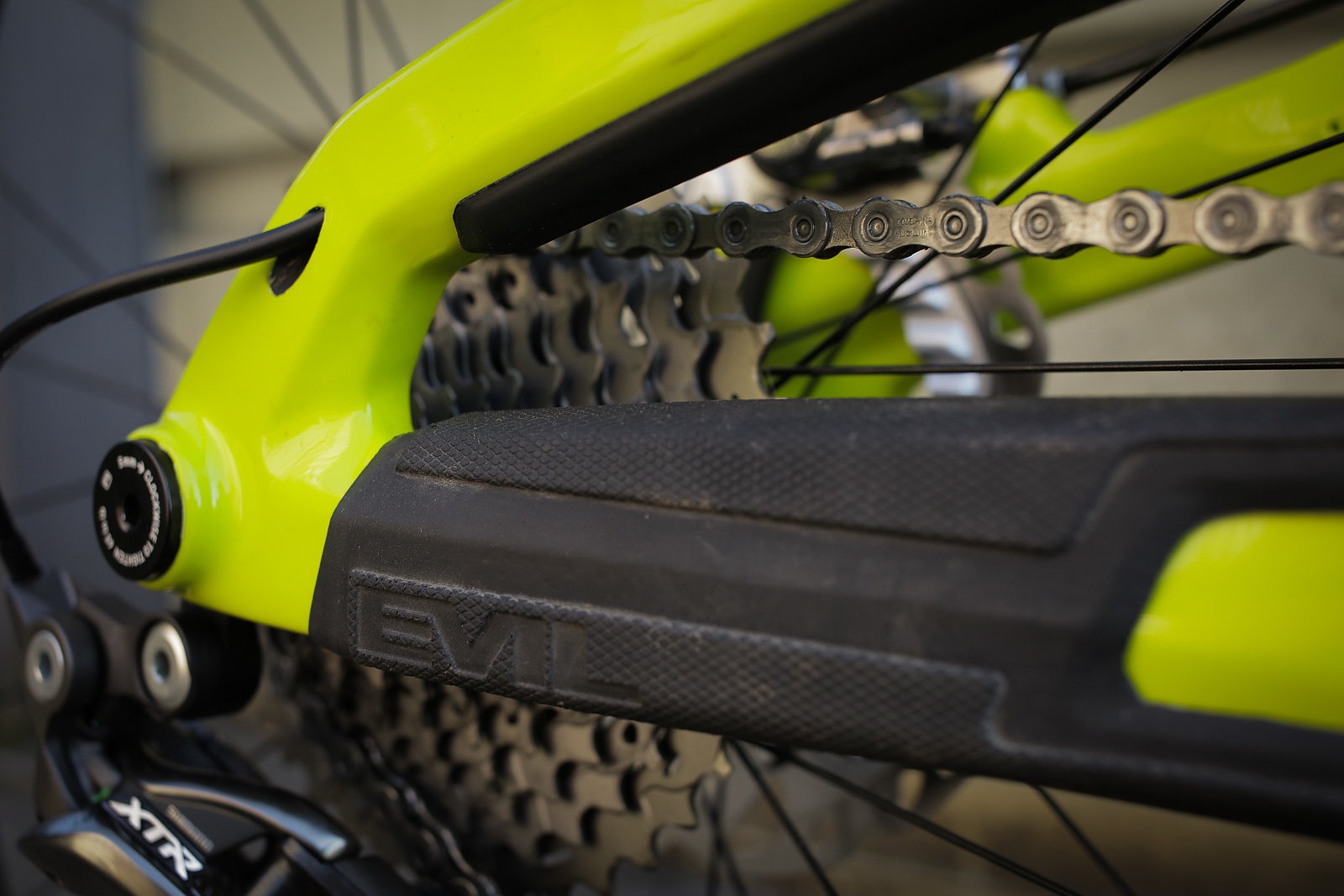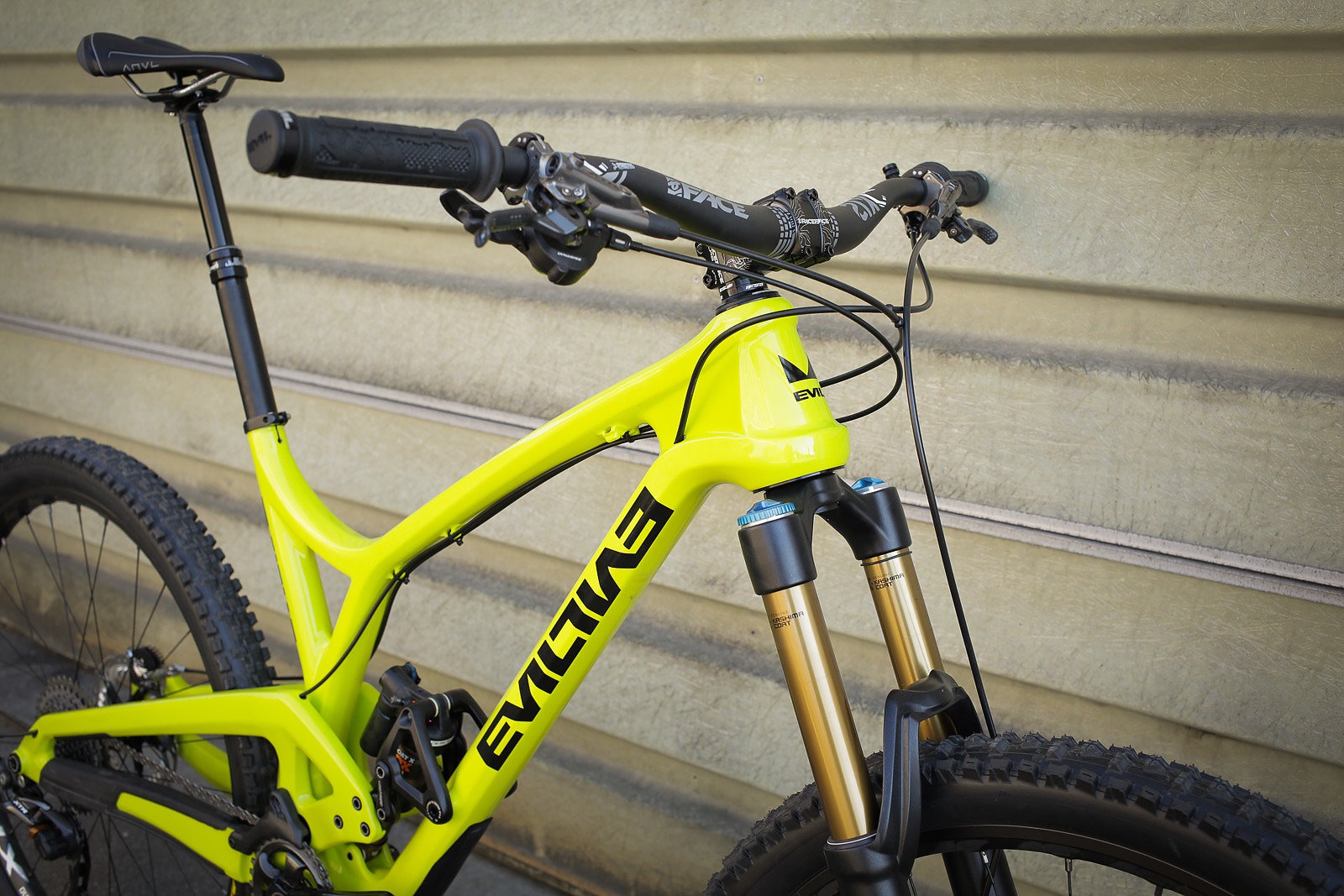 On the Trail
Insurgent is aptly named—it's an obvious rebel in the all-mountain category. Through our 10-week test, we took it to alpine singletrack in Montana, the deep interior of British Columbia, and around home to the roots and loam of the Pacific Northwest. Wherever we were, it dominated.
On the down, the bike's slack, 64.8-degree head angle in the "low-position" (which is actually the high setting on the flip-chip and the "low" setting is called "X-low" on the Insurgent) has a 13.6-inch bottom bracket height that created all sorts of confidence on chundery trails—almost to the level of a full downhill rig. In addition, the low standover height allowed for extra room in the cockpit, combined with an oversized 16.9-inch chainstay length, allowed for a nimble but stable ride with DH stiffness.
On the up, the bike did climb well; however, with 175-mm cranks we also experienced numerous pedal strikes on rocky technical terrain (we would suggest going with 170mm length). Part of this pedal-strike problem was solved when we swapped the initial Fox Float EVOL for a Rock Shox Monarch Debonair Plus halfway through our test. We preferred the feel and ride of the Debonair: it added to the pedal platform and reduced pedal strikes for better climbing, without sacrificing downhill performance.
As for longer rides, the Insurgent felt relatively efficient, but details like a lack of water bottle mounts mean you'll need a backpack when out for hot-weather or all-day adventures. Considering that this was one of the biggest drawbacks, that's saying a lot about how the bike actually preforms on trail.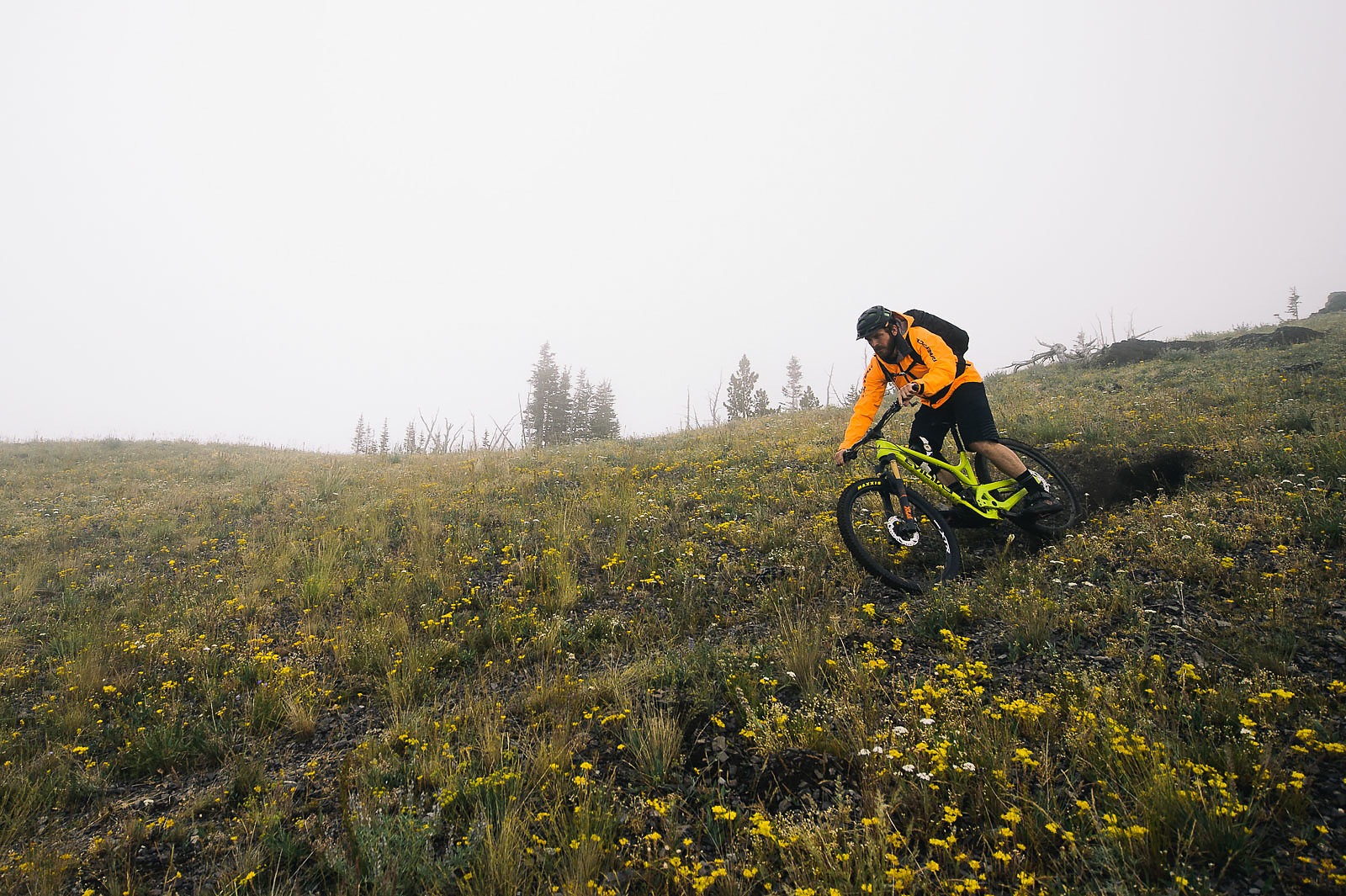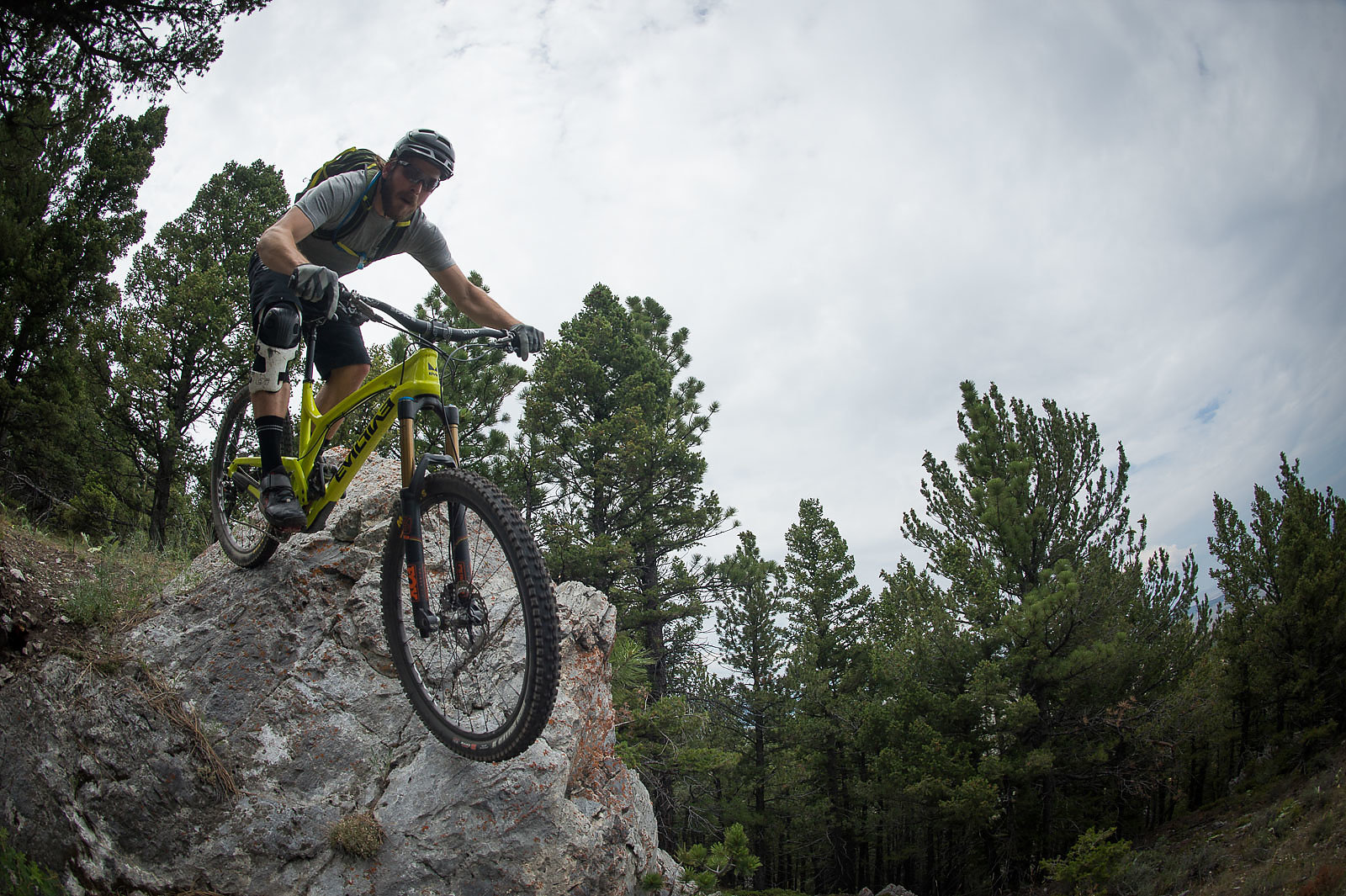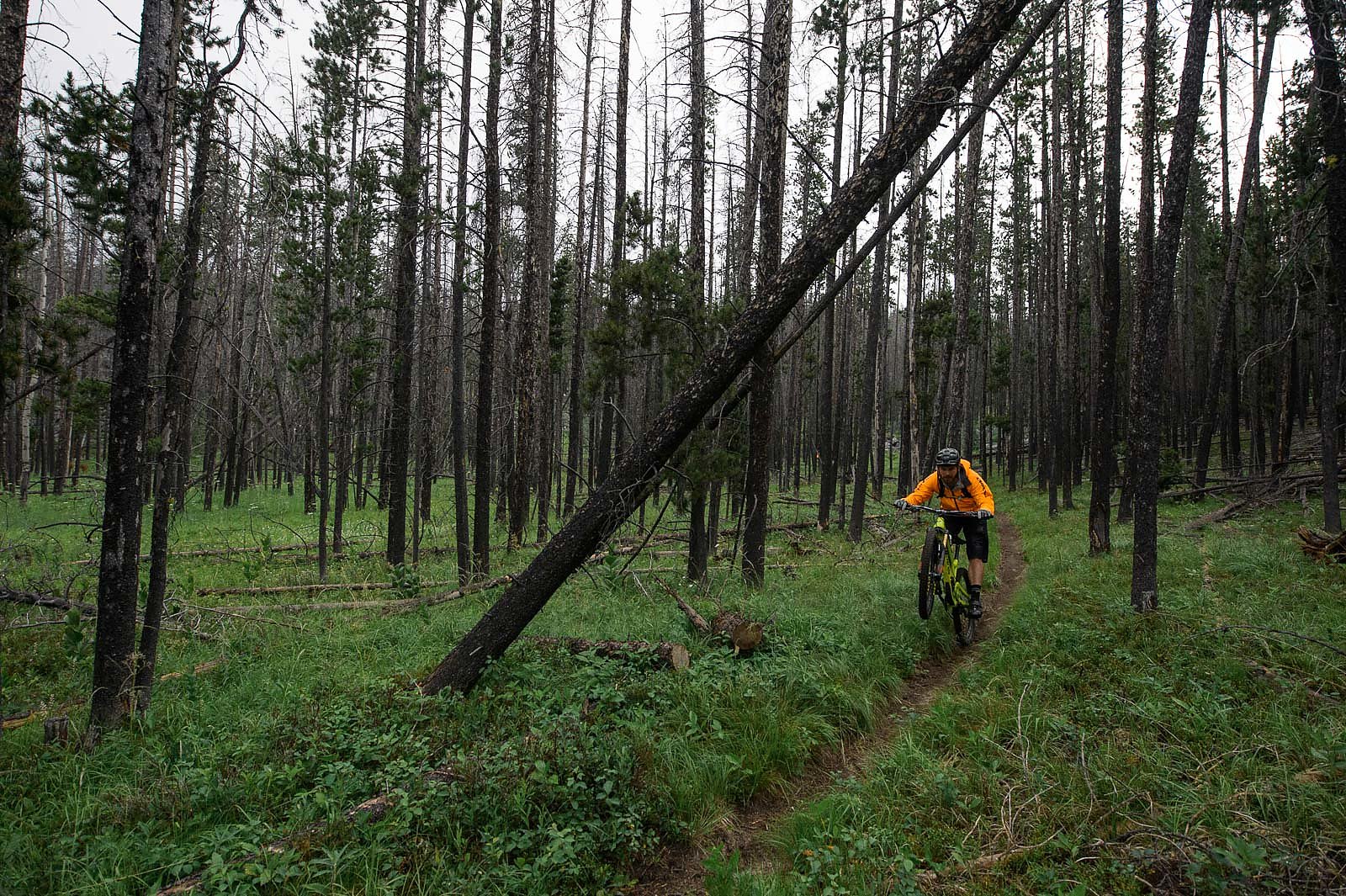 Conclusion
In Tolkien fashion, the current trend for companies is to create that "one" bike to rule them all. In our opinion, the perfect, "do-it-all" rig is very personal from rider to rider, with most people seeking different qualities for their ideal setup.
After our test, however, we're convinced the Insurgent came close to truly fitting that elusive, one-bike quiver—an aggressively designed bike that can handle anything with confidence. Aside from the lack of a water bottle cage, it fit my criteria for what a truly "all-mountain" bike should be.
Evil offers a variety of build kits for the Insurgent, although we set ours up with a non-standardly spec-ed kit. If you have any reservation about Evil with their tumultuous history, we suggest revisiting that hesitation—you'll be impressed. It is easy to see the heart and soul of both Dave Weagle and Kevin Walsh in every pivot and part of the new Insurgent. It's truly a trail beast, and hungry for whatever you may throw its way.
Check out Evil's website for more info.
Test Rider Specs:
Bike Size Tested: Large
Tester Height: 6'1"
Tester Weight: 198 lbs.

Specs:
Frame and Shock MSRP: $2799
Sizes: S, M, L, XL
Wheel Travel: 150mm
Rear Shock: Rock Shox Debonair Monarch Debonair Plus 7.875 x 2.25 ML w/2 volume spacers
Shock Hardware: 22 x 8mm
Fork Axle to Crown: 542mm Rockshox Pike
Fork Offset: 42mm
Headtube: Tapered 1 1/8 -1 ½
Headset: FSA Integrated Tapered NO 57/68 Upper 44mm lower 62mm
Seatpost Diameter: 30.9
Seat Clamp Diameter: 34.9
Rear Wheel: 27.5"
Maximum Rear Tire Size: 2.5"
BB Shell: 73mm threaded
Chainguide Mount: ISCG Tabs for custom Evil/e13 lower guide
Maximum Chainring Size: 36T
Rear Wheel Spacing: 142 x 12mm
Front Derailleur: N/A—single ring only
Brake Mount: 180mm post mount
Max Rear Rotor Size: 203mm
Suggested Crank Length: 170mm