A Trail Runs Through It Long-Term Vision and Damn Good Trails in Whitefish, MT
The photo—a cyclist sporting a Vetta helmet and rigid mountain bike with V-brakes—took up most the front page of the August 19th, 1993 issue of Kalispell, MT's The Daily Interlake. Above the image, the bold headline asks a question: "Moab North?"
The article is an early pondering of Whitefish, MT's potential as a mountain bike mecca, going as far as comparing the town to hotspots such as Utah and Durango, CO. And rightfully so: the miles of rolling singletrack around Whitefish promised a new frontier for a sport booming in popularity. Meanwhile, nearby Big Mountain Resort—already known for great snow and winter terrain—opened the lift-accessed "Summit Trail" the same year (with plans for numerous others), half-a-decade ahead of most other ski hills. Regarding the question posed by the inquisitive journalist: "Moab North" looked like a distinct possibility.
However, despite this Hello initial hype, the local contingent of bikers in Whitefish remained small during the '90s and early 2000s, and the resort's further bike park ambitions were lost amongst multiple changes of management. Singletrack around town slowly succumbed to the creep of development, and many of the secret, illegally built downhill trails in the area were torn down by the state and Forest Service.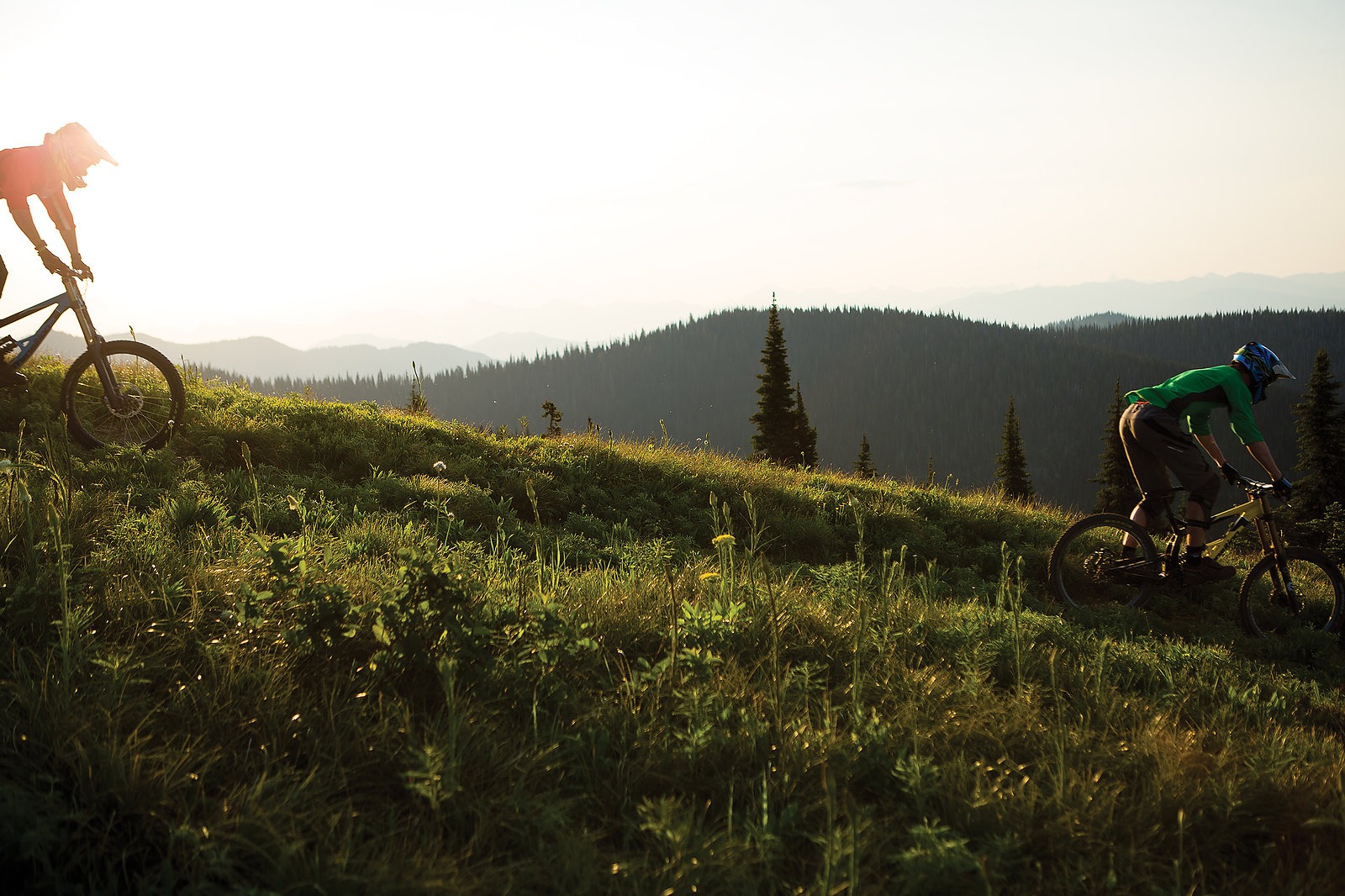 Then, two decades later, a quiet public land use conflict sparked a two-wheel, 26"-inch awakening. The plethora of out-the-door trails that many residents took for granted were suddenly threatened, and the citizens of Whitefish responded with a fiery passion. In an unprecedented collaboration of entities and agendas, in less than 10 years Whitefish's potential as a mountain biking destination has revived as strong as ever, resoundingly answering that journalist's 1993 question: Whitefish isn't the new Moab North. Whitefish is on the verge of a whole new style of mountain bike mecca.
It all started with schools, and more than a century-and-a-half ago.
Twenty-five years before Montana became a US state, the local government passed the Territorial Act of March 2, 1864. The law reserved two square miles of land in each of the territory's townships, any profits from which would support public schools. Now called School Trust Lands, these parcels are overseen by the state's Department of Natural Resources and Conservation [DNRC]. So in 2003, when the DNRC quietly decided they were going to sell 2,400 acres of forest on Spencer Mountain—an area that was home to a huge network of hiker and mountain bike trails—they unknowingly started a revolution.
Facing increasing public pressure, a meeting was scheduled between community members and the DNRC to discuss the plans and the possible alternatives to the sale; be it trails or subdivisions, the land had to generate enough profit to fund local school districts. The community response—and reaction—changed the course of land management in the entire area forever.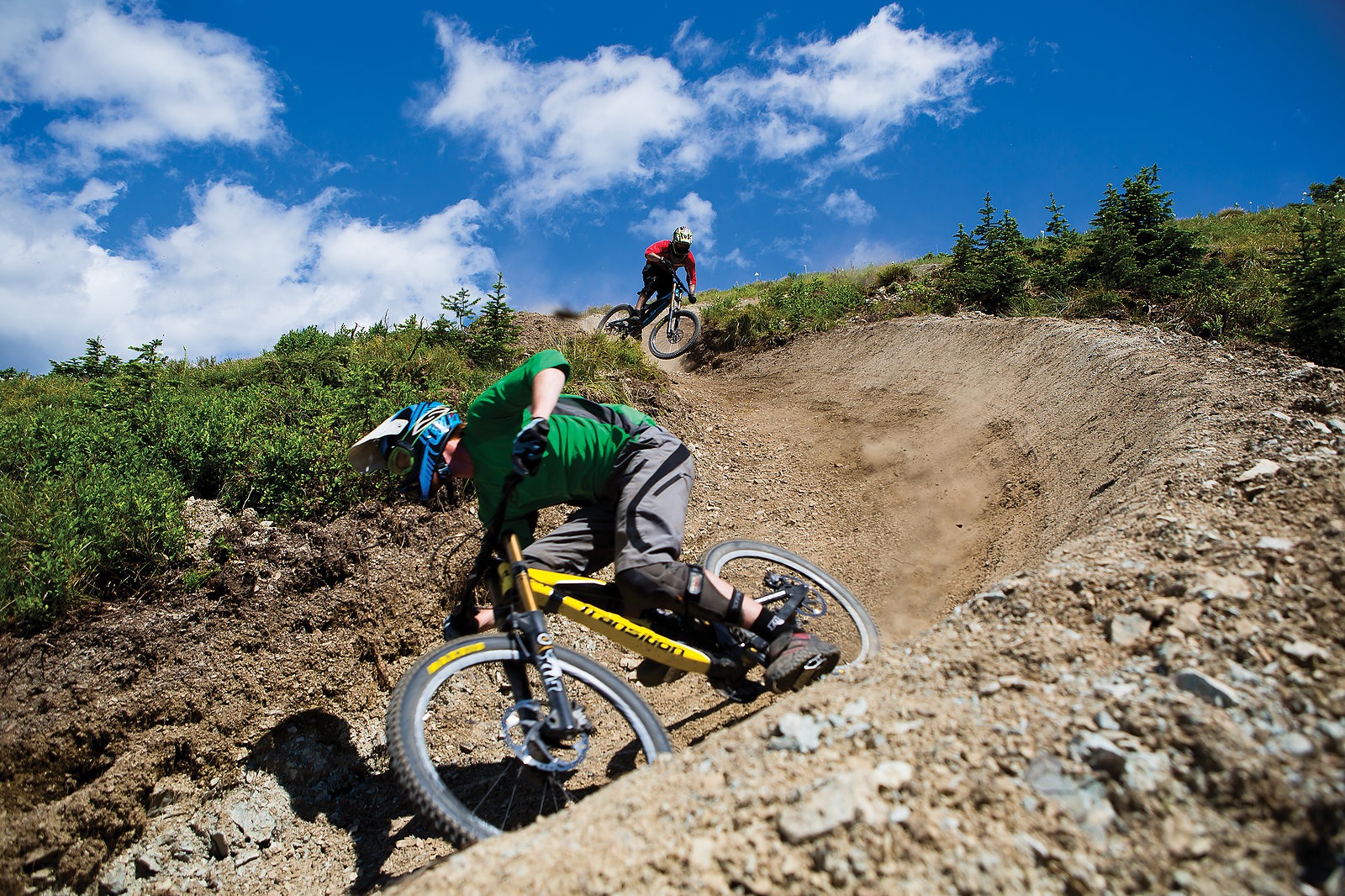 "I don't even know if legally there was a public approval process—if there was, they [the DNRC] were sort of operating as if there wasn't."
"The development of Spencer was what truly got the community galvanized," says Pete Costain, a Whitefish resident and owner of Terraform Trails. "I mean, there were blueprints of subdivisions going up. It was literally on the cusp of happening, and I don't even know if legally there was a public approval process—if there was, they [the DNRC] were sort of operating as if there wasn't. Then a group called Friends of Spencer orchestrated a meeting at the convention center. They set up maybe 20 chairs; 350 people showed up."
As interest swelled, the vision soon moved beyond saving just Spencer Mountain—in 2004, the Neighborhood Plan was developed, setting out guidelines for the long-term management of the 13,000 surrounding acres of School Trust land. The goal was to prove that long-term recreation and conservation could generate as much profit as short-term land sales.
To implement this goal, Whitefish Legacy Partners were created, and working with the city soon developed a bold plan: a trail around the entire lake, linking all the trail systems that two decades ago had garnered so much hype, including the newly-resurging bike park at (now) Whitefish Mountain Resort. With funding help from the community, Montana State Parks and Whitefish resident Mike Goguen, among others, the trail—now called the Whitefish Trail, changed from the original "A Trail Runs Through It"—has crept its way through land under the management of Flathead National Forest, DNRC and multiple private ownerships.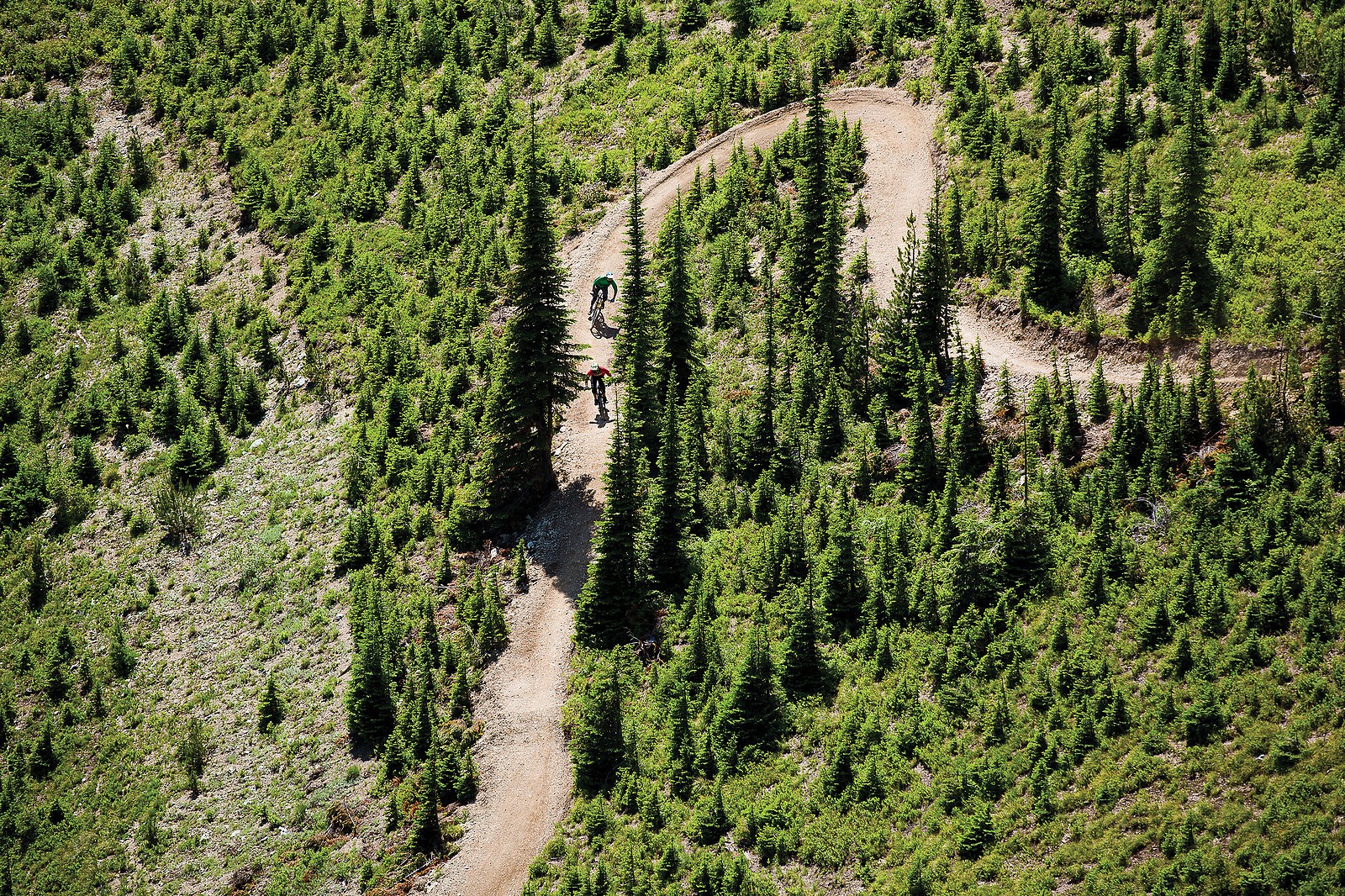 "We currently have 22 miles of trail and seven trailheads, with four-and-a-half more miles and an additional trailhead to be finished this summer," says Heidi Van Everen, executive director of the Whitefish Legacy Partners. "Originally the idea was to create this 55-mile loop starting on the west side of town, north around the lake, up and over Whitefish Resort and then back down to the east side of town. So we're about half way through that, both in mileage as well as moving up the west side to north end. In that, we've connected a lot of the little trail networks along the way."
And, with that unique collaboration between private, federal, state and city entities, that vision is proving to be a very viable reality—and providing some damn good trails in the process.
"Everybody has their own agenda," Pete says, "but it seems like around here people are pretty good about taking their agendas and just modifying them to work for everybody."
While only half completed, the Whitefish Trail begs to be ridden in its existing entirety—try to go for just a few miles of it, and inevitably it turns into riding the whole thing. The flowing layout weaves from dense forest to green creek beds to open fields of ponderosa and bear grass. Remember Grandpa saying he used to walk to school uphill both ways? Somehow the Whitefish Trail, from its beginning at the edge of town to its end near Beaver Lake, fulfills this claim—although in this case, it's downhill both ways.
Designed by Greg Gunderson and David Noftsinger of Forestoration, Inc. Trail Design, the completed sections have included the work of over 20 contractors and 200 volunteers. Pete Costain and his company Terraflow—which has also been heavily involved in building up at Whitefish Resort—has been responsible for much of the construction. A Whitefish resident for over 20 years, Pete has been around since the 1993 newspaper article and seen all the changes in the interim, be they good or bad.
"The construction boom around here ate up so many close to town trails," he remembers. "We had user-built trails stemming from town, even trails on vacant lots, singletrack leading up to every ridge. But then in the next few years, all those ridges became subdivisions, and all the sudden it was like, "Holy crap! I have to put my bike in a car and drive to the trailhead?' where before you just followed a bike path."
Now, with the Whitefish Trail once again providing access to the numerous surrounding trail systems (including Spencer Mountain), the ability to step out the door, hop on a bike and go ride world-class singletrack is returning to Whitefish. And that appreciation extends beyond two-wheeled users.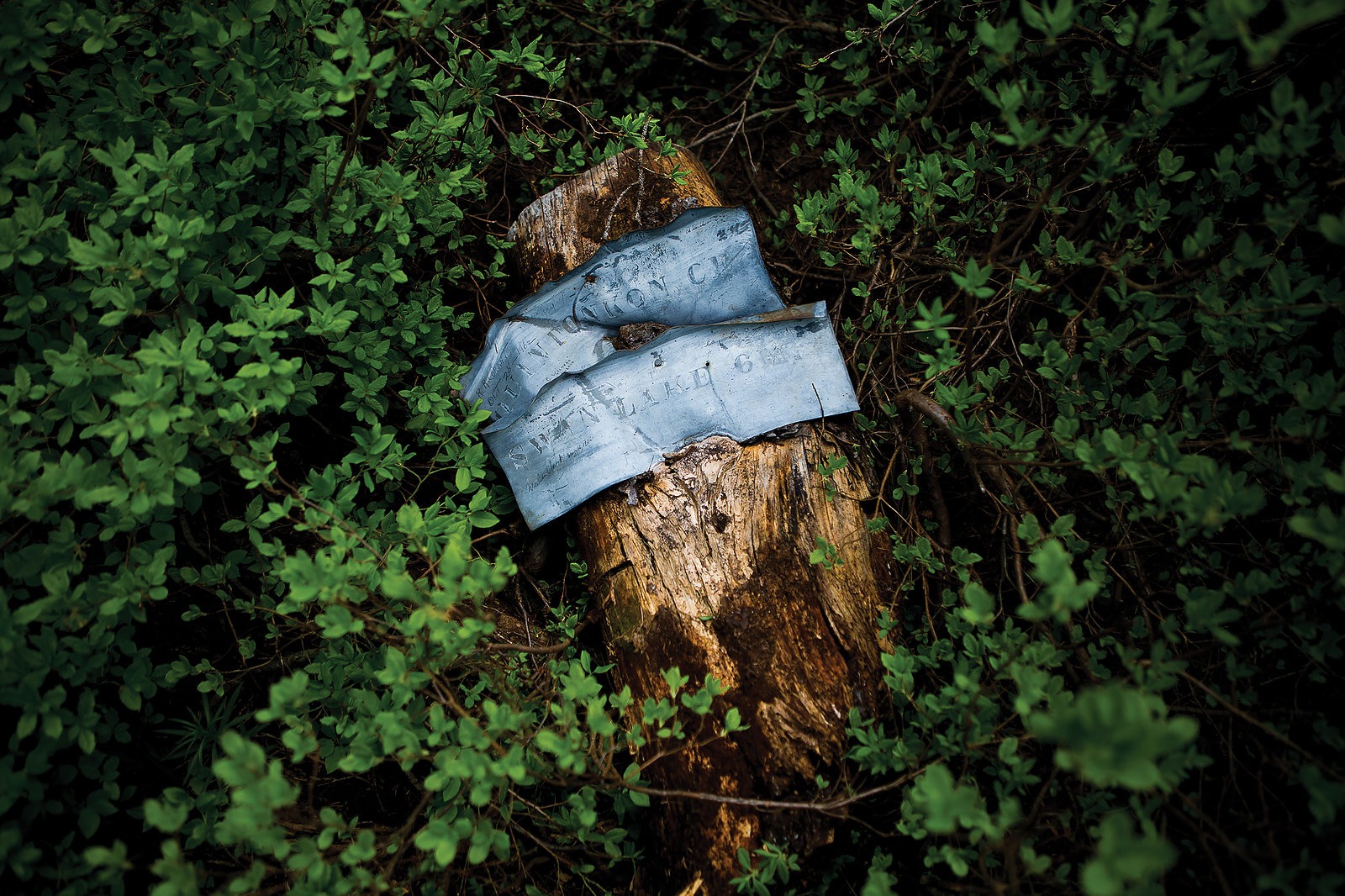 "I just love trails," Pete says. "It's such a great way to experience the outdoors on so many different levels. You get on the Whitefish Trail—or a lot of trails—and see some little kid staring at a caterpillar, then a posse of mountain bikers riding by, and then hikers who have spent all day walking around. It's a pretty inexpensive and low impact way to open people's eyes to the outdoors."
"We had user-built trails stemming from town, even trails on vacant lots, singletrack leading up to every ridge. But then in the next few years, all those ridges became subdivisions."
The Summit Trail still crisscrosses the slopes of Whitefish Mountain Resort, and the simple hooks designed to carry three-inch travel hardtails still adorn the backs of the gondolas. But it is the flowing jump line of "Freebird" and the deep berms of "Kashmir," two of the resort's five new trails for 2013, that catch rider's attention. The new trails, which also include GNR, Classic Rock and Overflow, are a great complement the existing downhill trail Runaway Train. Even for those used to the world-class Whistler bike park, Whitefish Resort's quiver doesn't just impress—it blows visiting bikers away.
"The Summit Trail started it all, but the sport has evolved so much since then," says Riley Polumbus, the mountain's public relations manager. "We're pretty fortunate. Montana can be a little bit isolated. Certainly, we're up here in paradise—it's just the getting here that can be difficult, but once you are we're offering an incredible experience. We're definitely on the verge of something new and awesome with our bike trails."
While Whitefish Resort may have Whistler-worthy flow lines and berms, there is one thing it doesn't have: lift lines. Riding up the chair, enjoying the view of Whitefish and the deep turquoise Whitefish Lake, bikers are more likely to meet hikers or folks on XC bikes than fellow DH fiends. The chairs may be empty now, but with the area's obviously world-class setting—the views of Glacier Park from the summit draw visitors from around the world—has both the potential to be a destination of its own as well as a vital part of the greater Whitefish bike community.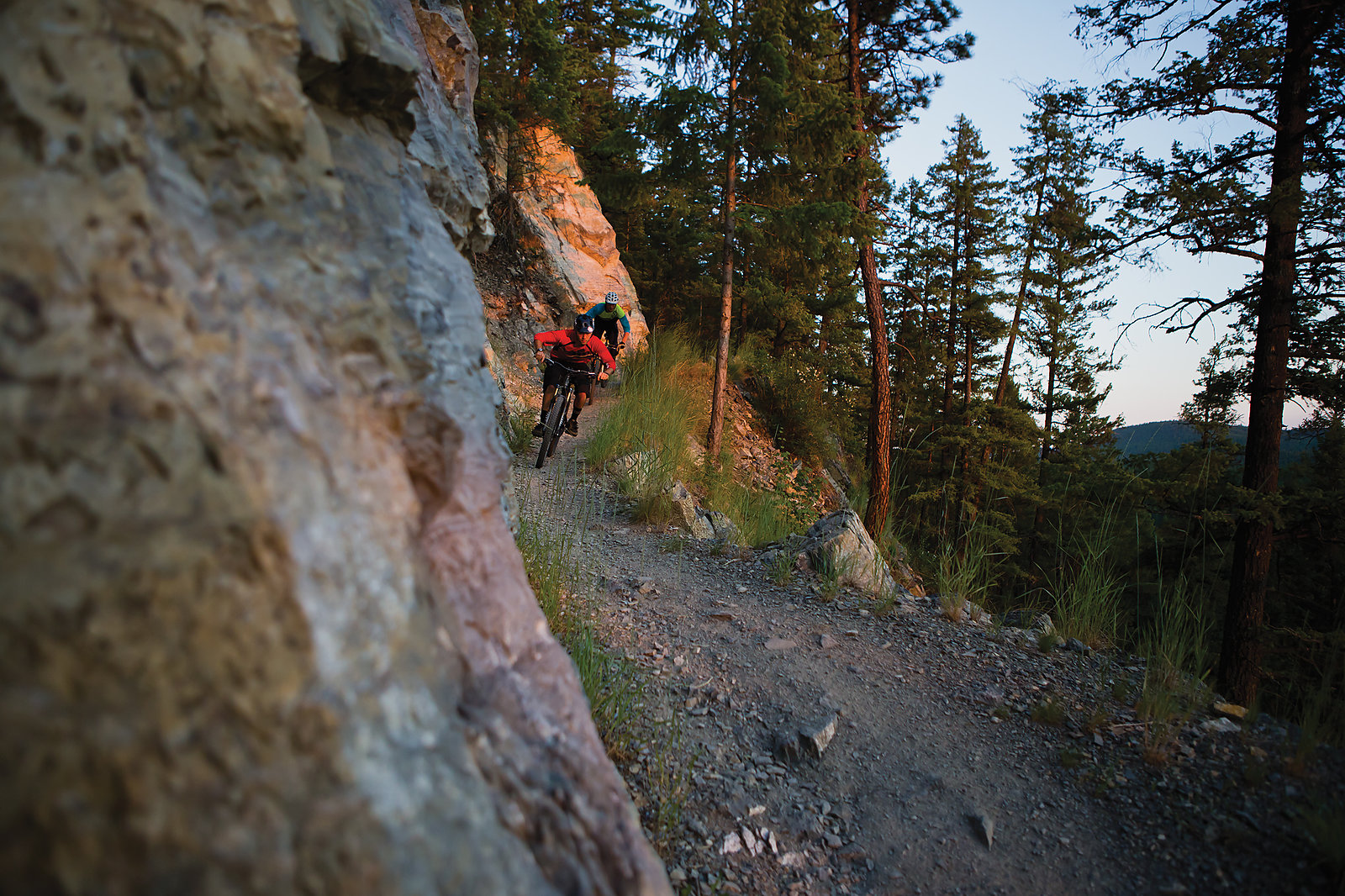 "I feel lift-accessed biking is a big part of the growing group of riders here, and where a lot of the industry is moving," says Josh Knight, the resort's events and recreation manager. Josh is a common sight in an excavator (or on a bike) on the growing network of trails at the mountain. "I think it's an important piece of that puzzle, but it isn't the only piece—there's a lot of incredible scenery and terrain around here and lots of miles of trail, so tying into the Whitefish Trail could turn both the resort and the city into a pretty epic summer destination. We could be a big part of the whole experience—like the rug that really ties the room together."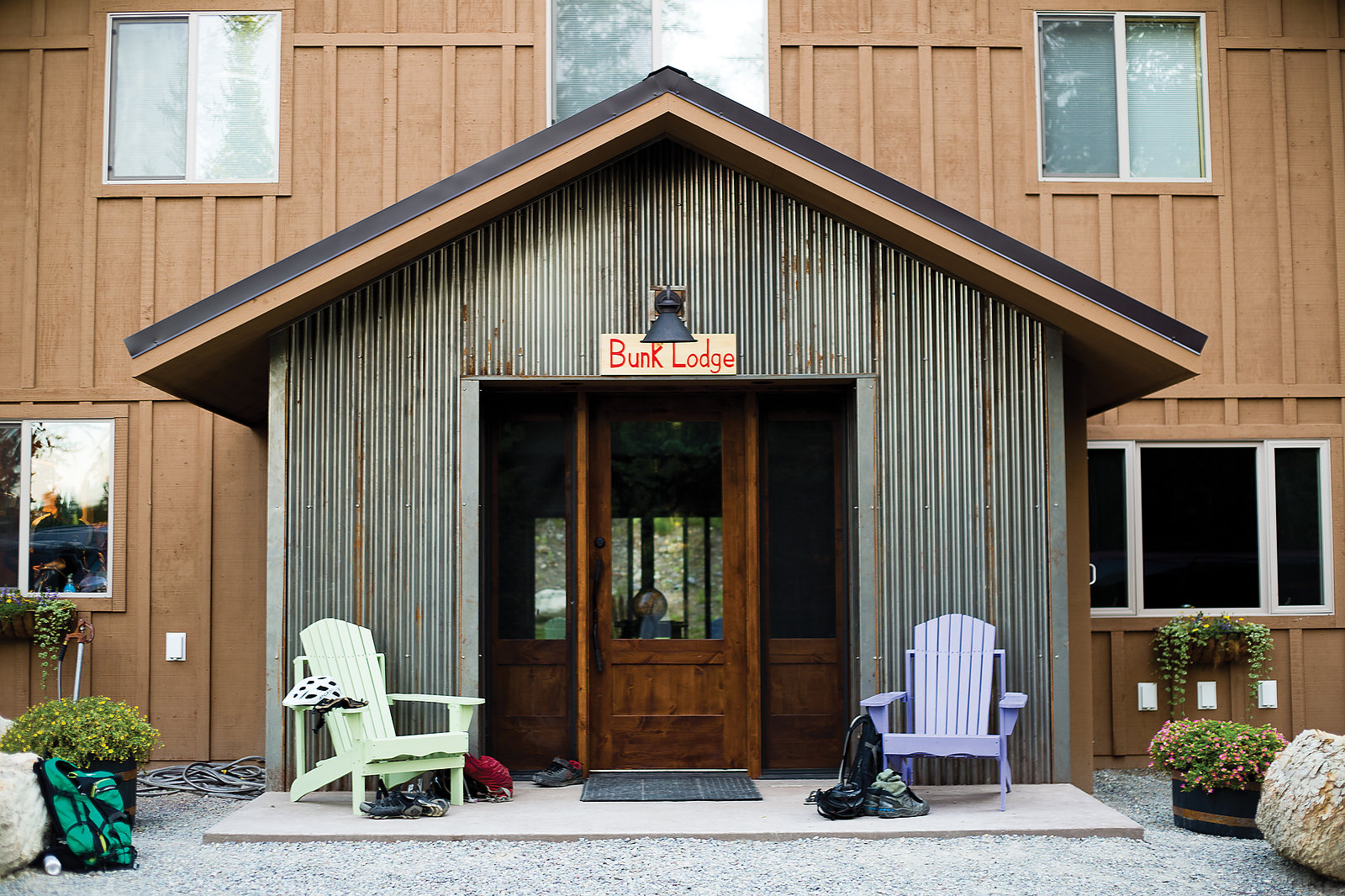 About halfway through the Whitefish Trail, at the end of a 200-foot offshoot, lies an establishment both unique to Montana and to mountain biking in general—the Whitefish Bike Retreat. Owned and operated by Cricket Butler, the recently opened retreat is modeled after a hostel, providing affordable lodging, an open kitchen, comfortable beds and bathrooms, a DIY bike shop, and a unique sense of camaraderie with a variety of other visiting cyclists. The place is dialed for bikers, from the general concept down to the smallest details—handlebars for door knobs, old frames for staircase banisters, even a discarded fork for a fire pit poker.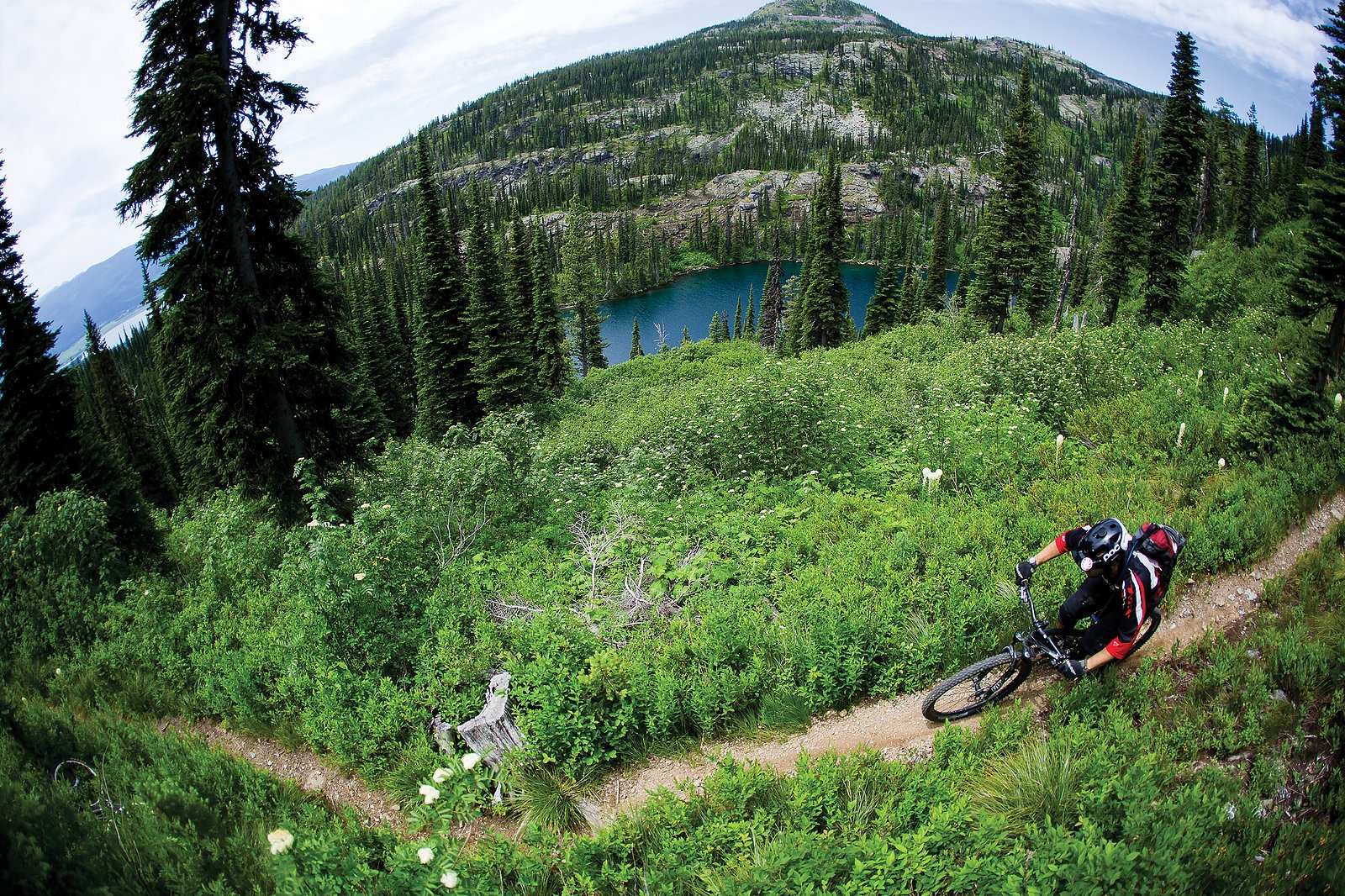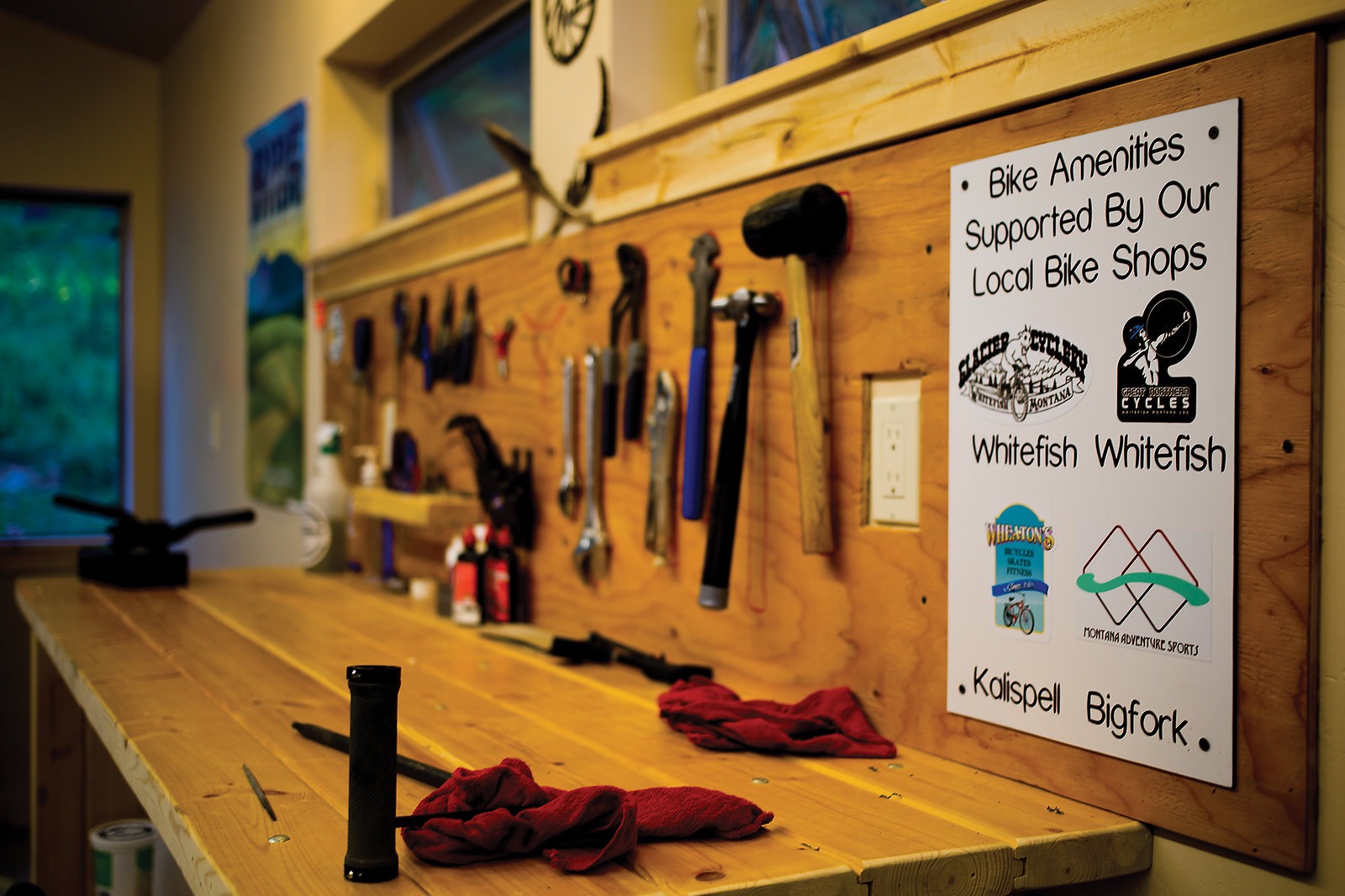 "I love the people and I love cyclists," Cricket says, a recent Whitefish transplant who previously owned a cabin up at the resort. Cricket's love for the area as a biking destination during her four trips down the Great Divide Route, one with a friend and three racing in the Tour Divide competition. "I lived off my bike for almost six years, and I had people help me with everything. I just wanted to give that back, have a place where cyclists could come and get what they needed to do what they came here to do: ride and explore Montana. I want to become a really good resource for biking in the whole valley. Whitefish is not a huge mountain bike destination right now, but I hope it will be someday."
The retreat, tapping into the Whitefish Trail via its hard-won connector, provides a great opportunity for visiting cyclists, and Cricket is looking to work with all entities to connect the different parts of the mountain bike equation, both physically by trail and through strong community ties.
"I really wasn't sure how the retreat idea was going to fly, but the entire community, even the city and Legacy Partners, were on board right at the beginning," Cricket says. "Even Riley up at the mountain has approached me, and we've been talking about how we can work together to make this happen. Because it's not just the resort and here; it's really just Whitefish. For me and everyone else I've been involved with so far, the focus has been on the whole valley in general."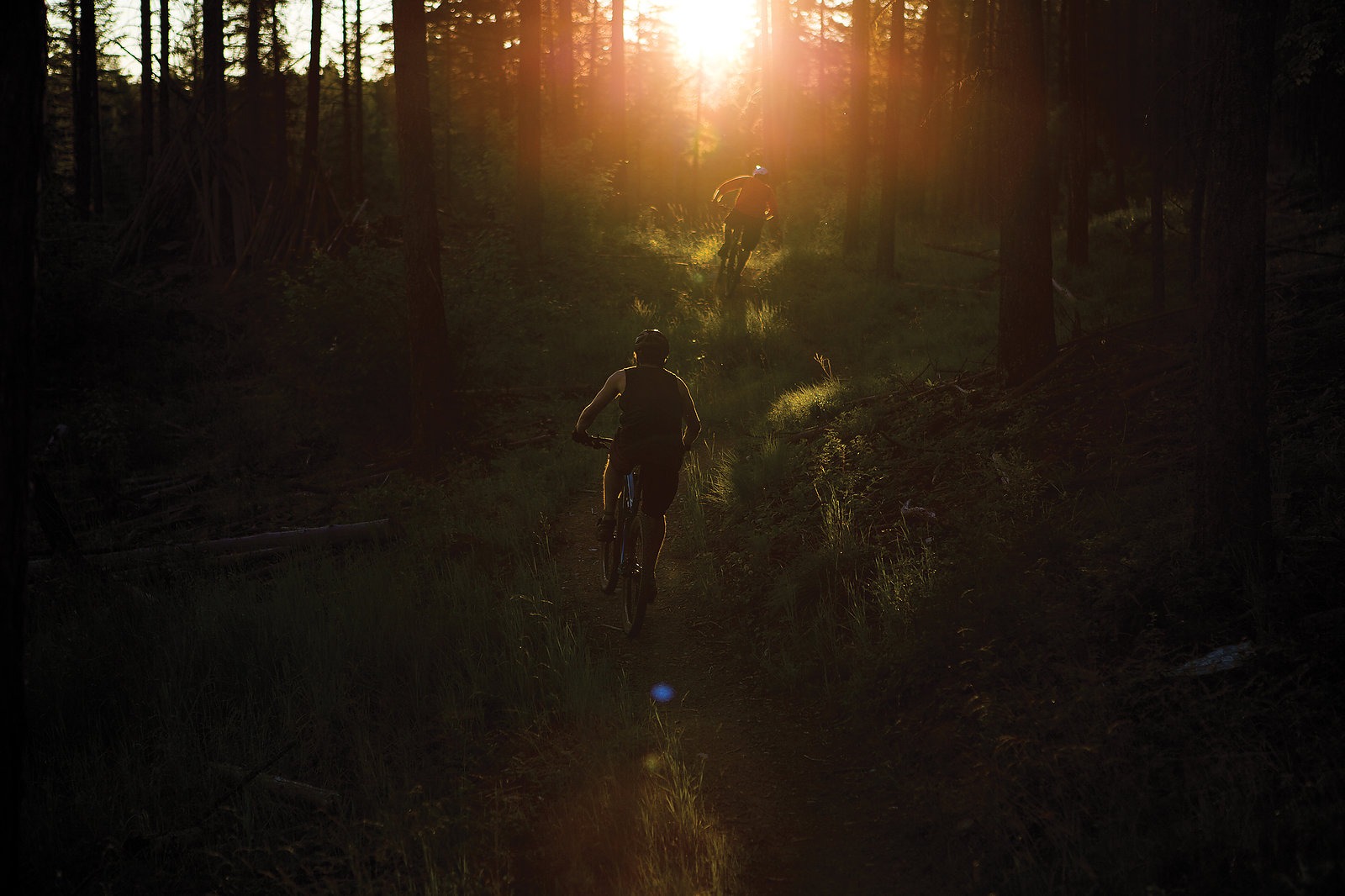 Since even before the resort opened in 1947, Whitefish has earned its acclaim as a winter destination town—this, despite it being the area's lightest season for tourism. But as the local bike community continues to thrive and grow, Riley, Cricket, Heidi, Pete and Josh—along with thousands of other Whitefish citizens—see the potential of building an equally impressive summer reputation. In one of the most stunning settings in North America, mountain biking is on the verge of being as much a natural resource to the community as nearby Glacier National Park—it is also a community that is as passionate about mountain biking as anywhere, ready for and welcoming to visitors of all sorts.
But the Whitefish Trail, the bike park and the dozens of other trails surrounding the town are significant on a larger scope. They are an experiment in long-term vision involving a unity of often-battling entities, a test of the theory that recreation and conservation can coexist with a sustainable and profitable economy. Risking the lucrative but short-term pillaging that has beset so many other small towns, Whitefish is riding a model that could change the way towns across the country see cycling and recreation as a whole.
"Whitefish was founded in 1905," Riley says. "It was a railroad town with a timber-based economy. That's easy to strip the land and move on, but people stayed here because they thought it was beautiful. It's a community focus and it's a community making that vision happen."
And perhaps in the years to come, Whitefish will be the comparison other budding mountain bike towns are measured by, wherever they may be. In some small Utah or Colorado outdoor haven, headlines might ask a different question: "Whitefish South?"