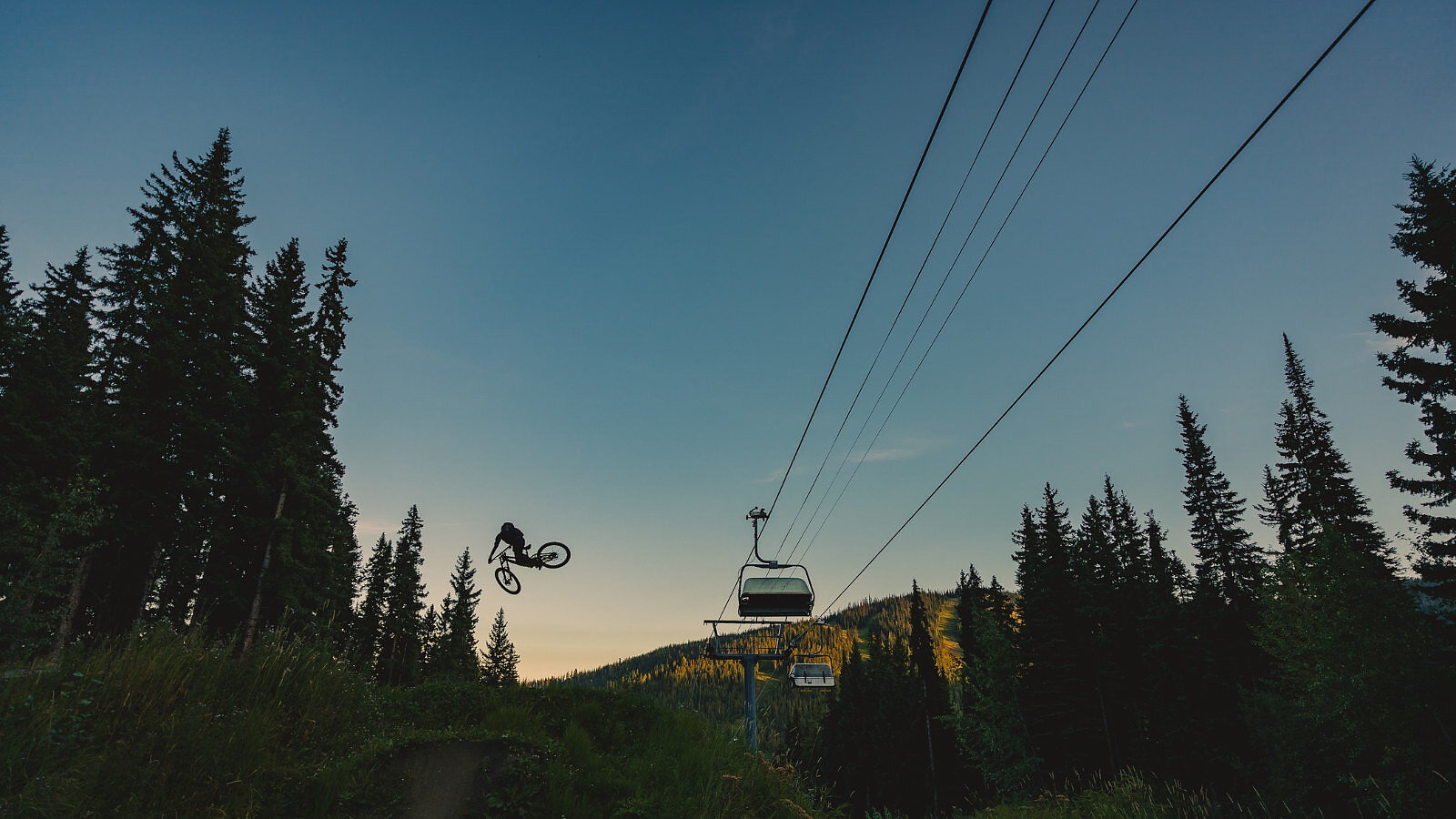 The Great Escape Giveaway Sun Peaks Win a Trip to Sun Peaks Bike Park and Much More
Freehub Magazine is excited to give away the ultimate riding experience.
Win a five-day trip for two to ride the Sun Peaks Bike Park and receive a brand new YT Capra Core 3, along with fresh product from FSA, CamelBak, WPL Full Stack and Freehub. We also have 2nd and 3rd place prizes. The giveaway is open April 19th - May 9th, so sign up below for your chance to win big!
1st Place Prize: A trip for two to the Bike Park at Sun Peaks Resort* and YT Capra Core 3, along with a FSA wheelset and handlebar, CamelBak Mule packs, WPL Lubricants package, and Freehub Merchandise.
2nd Place Prize: CamelBak Mule pack, WPL Lubricants, and gear from FSA and Freehub Magazine.
3rd Place: CamelBak Mule pack, WPL Lubricants and gear from Freehub Magazine.
*Trip for two, includes lodging and accommodations for five days. Winner to select dates based on fall 2022 or summer 2023 availability, black-out dates may apply. Dates based on availability. Sun Peaks is not responsible for transportation to and from the resort. Non-transferable and no cancellation policy. Visitors must be 18 years or older. For the full contest rules, visit The Great Escape Giveaway Rules Page.

Sun Peaks Resort
Sun Peaks Bike Park, already one of Canada's best lift-accessed bike parks, is undergoing a major expansion in summer 2022. The biggest addition: a second chairlift opening for bikes and a whole new mountain of lift-accessed riding. In addition to the Bike Park expansion, the pedal access network in Sun Peaks is expanding too. Spearheaded by volunteers from the Sun Peaks Recreational Trail Association (SPRTA), a new free-to-use trail network is in the works across the valley on Mt. Morrisey. 2022 is going to be a massive summer for riding in Sun Peaks, with dedicated mountain bike trails on all three mountains in the Resort for the first time.
---
Check out Sun Peaks Resort
---

YT Industries
Grand Prize winner will receive a YT Capra Core 3 in the size of their choice.
It all started back in 2007 with two young, talented kids who couldn't afford a decent bike. Their desire to progress—and have fun doing it—Inspired found Markus Flossman to find a way to give riders of all ages access to proper mountain bikes. That simple mission sparked the revolution this it YT Industries.
---
Check out YT Industries
---
FSA
To really stoke you out, we have a one of a kind, custom wheelset, hand built by our on house, former World Cup mechanic to the stars (Blenky and Gwin to name a few). Our carbon Gradient 28-hole rims laced with DT butted spokes and matching orange alloy nipples connected to matching powder coated Fox orange Onyx Vesper hubs.
Never ridden, (though used to show off that we now offer a rim-only option for custom builds), this one-of-a-kind wheelset will not just up your experience, but is guaranteed to make you faster, even if just standing still.
---
Check out FSA
---
CamelBak
Select M.U.L.E Packs from CamelBak are included in each prize tier.
From the mountain to the daily commute, CamelBak has got your pack for secure, comfortable fit and convenient storage. Check out the entire line of M.U.L.E. packs.
---
Check out CamelBak
---
WPL
WPL lubricant and cleaning kits are included in each Prize tier.
What was once a job that only harmful chemicals could handle is now being tackled by 100% bio-based products that don't harm the environment.⁠ Gone are the days of figuring out what variation of a product will work best with your bike. WPL have developed a one stop collection of products to handle every aspect of your bike maintenance, it's that easy.
---
Check out WPL
---