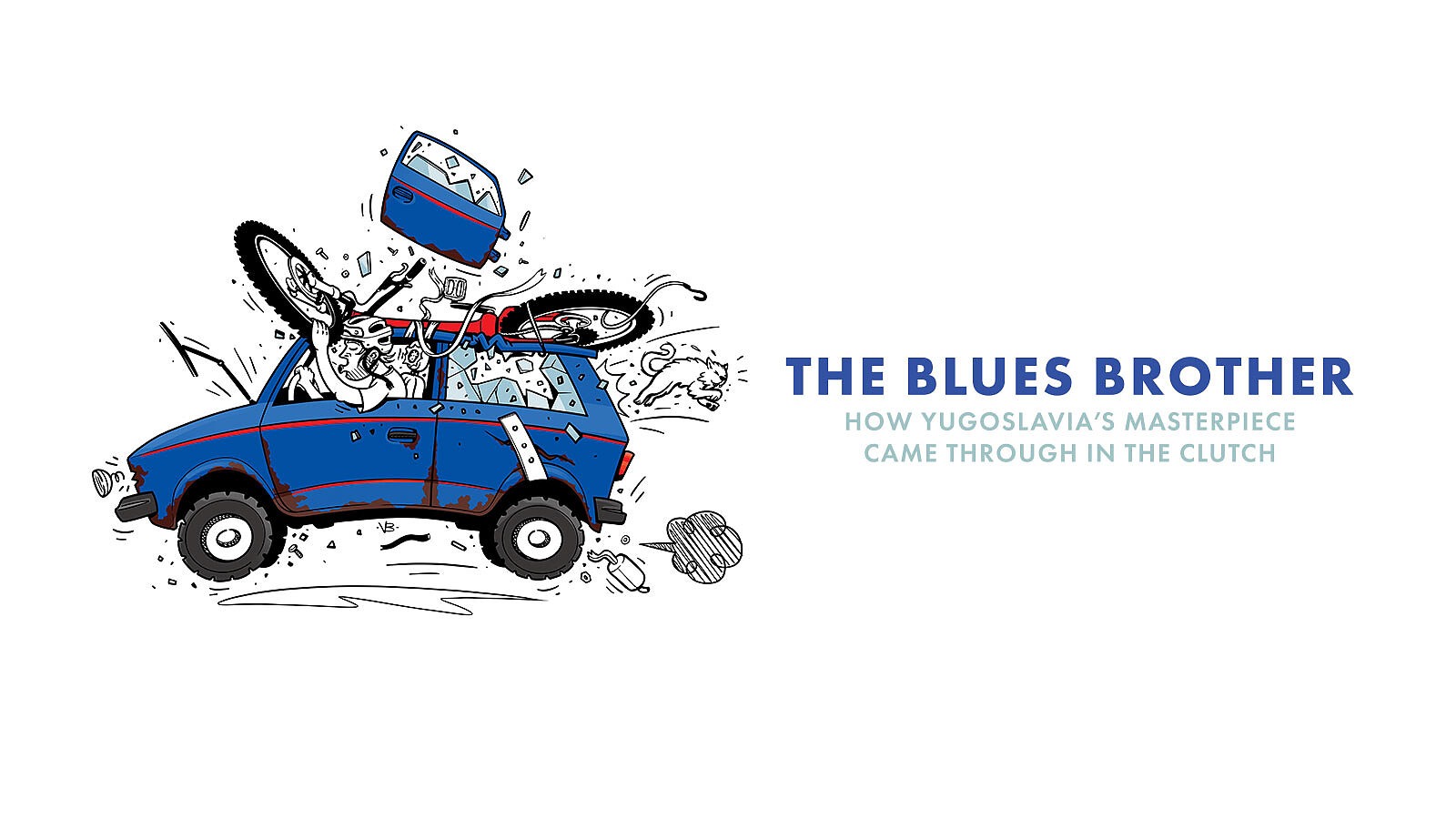 Most American kids dream of the day they turn 16. It's the day they can finally escape the wrath of their parents by having the freedom to drive a vehicle unsupervised.
The freedom to do brake stands, to smoke through a brand-new set of Bridgestones and to do redline transmission drops. The freedom to joyride in dad's immaculate Mercedes while he's out of town on business. Even the freedom to wrap that same Mercedes around a telephone pole after trying to impress a few girls walking home from school.
This also is typically the time when bicycles become the forgotten former mode of transportation. They hang upside down in the family garage, collecting dust and rusting away. For most teenagers old enough to drive, the bike usually conjures up memories of riding home from school and getting pelted in the head with a bottle of Yoo-hoo as the "cool kids" drive home in their mom's shiny new Buick Estate station wagon.
As told to Kurt Gensheimer by Timmy Cannard | Illustration by Victor Brousseaud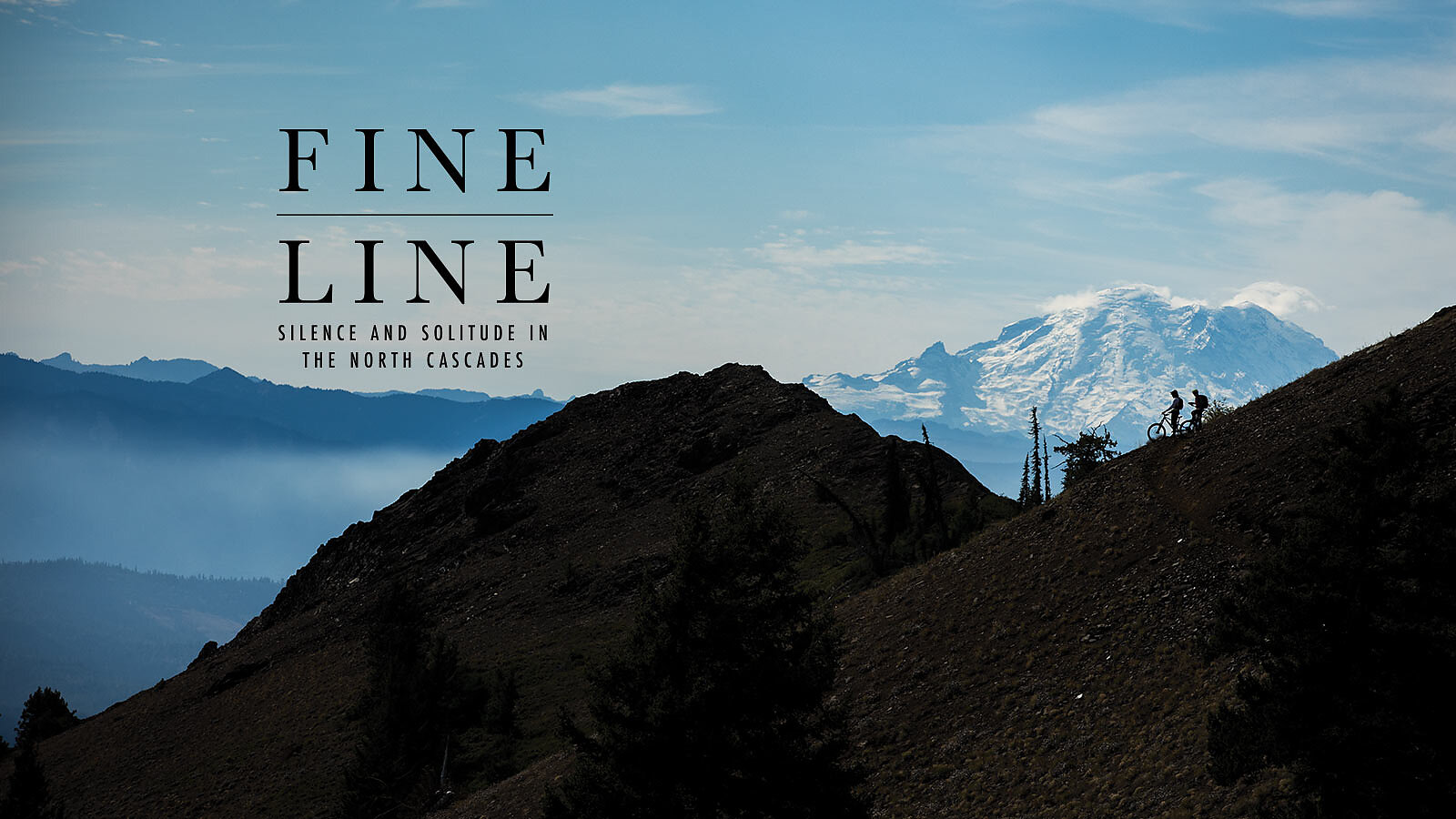 There are two types of far-flung expeditions: those that are hypothetically possible but guaranteed to be masochistic suffer-fests, and those that are slightly more plausible and still incredibly demanding, but potentially fun.
Fun, in this case, is subjective. Fortunately, as I hung up the phone with Aric Duncan last October, I was confident his proposition fell into the latter category. An ambitious bikepacking adventure was on the table: 75 miles, 26,000 feet of climbing and seven peaks, all in five days. Aric's proposed route traversed nearly the entire width of Washington's Cascade Range, from Blewett Pass to Kachess Lake. This swath of land sits between Interstate 90 and Highway 2 and, while it's undoubtedly remote, it's impressively littered with trails. A tingle of excitement set in as I scoured the route online. One thing was certain—we were about to enjoy some of Washington's less traveled singletrack.
Another common attribute of such grandiose missions is the short notice. Aric called me on Thursday and wanted to leave the following Tuesday. But, despite my five-day notice, Aric and his longtime buddy Michael Fischer had dreamt of this ride for most of their lives. Growing up near Ellensburg, Washington, glorious views of the Cascades continually served as visual reminders to them of what lay just beyond their back doors. As mountain bikers, the desire to go a little further and climb a little higher—sometimes just to see what's over the next ridge—fuels their sense of adventure.
Words & Photos by Riley Seebeck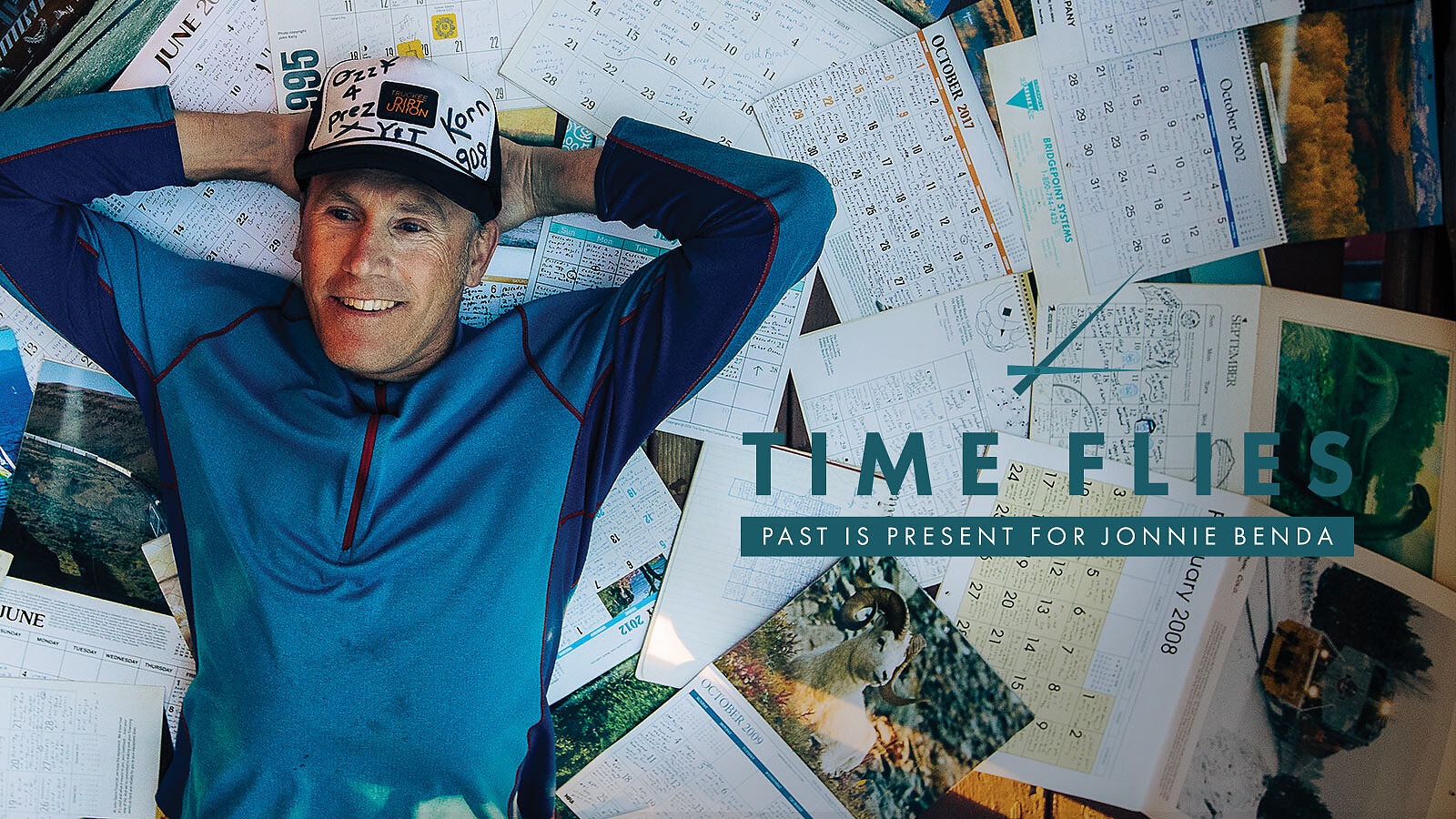 Jonnie Benda is a man of simple means, as evidenced by his beaming smile and infectious laugh. He's not burdened by societal distractions such as the internet, social media, or even a cell phone; none of these have played a role in his life. Benda's lack of connection to the digital world has insulated him from the daily doom and gloom fed to the masses. He is the embodiment of a happy-go-lucky human.
If you want to talk with Benda, you have to go old school: call his landline and leave a message "at the beep" because he's most likely out working, skiing, riding or digging. He drives a 20-year-old Toyota pickup and has held the same job as a waiter at the Resort at Squaw Creek, in Lake Tahoe, California, for 30 years. His wardrobe dates back to the same era, sporting a threadbare Calvin Klein long-sleeve riding jersey, Oakley baggies and worn-out work gloves with his thumb protruding from the side. He has newer clothes he could wear, but according to Benda, he doesn't want to look too "factory fresh." When it comes to living life, Benda is about as grassroots as it gets.
If he's not at his job serving food and chatting with visitors on their ski vacations, Benda's at play somewhere in Coldstream Canyon, making mountain bikers smile while enjoying Truckee, California's most popular trail network, lovingly known as Yogi Bear. But of the thousands of riders on Yogi Bear's perfect berms, small gap jumps, techy rock features and colorful trailside attractions, nobody's smile is brighter than Benda's. Riders who bump into him on the trails would never know that Benda is the curator of this unique riding experience; his humility is equal to his stoke for seeing others having fun.
Words by Kurt Gensheimer | Photos by Ryan Salm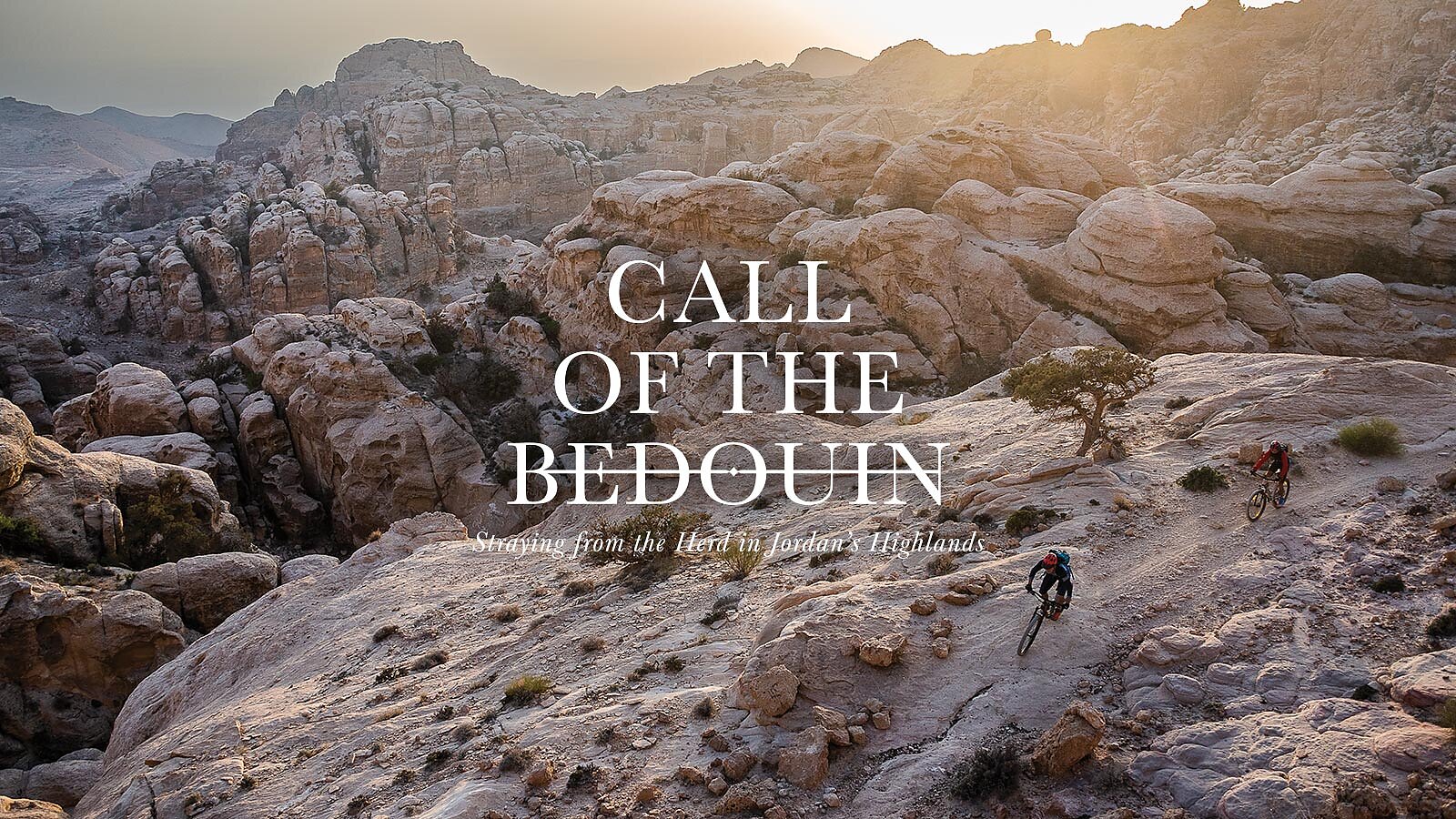 I hear voices. Or perhaps it's the wind singing through the dry canyon. We push and pedal the last hundred vertical feet toward a notch in a spiny ridge. Goat prints and rock cairns mark the way. The view makes me giggle.
Old trails in old lands have that effect on me. A playground of rock rolls and sandstone slabs funnel into a strip of trail as white as gypsum that cuts across a bench of rare flat ground.
"Yalla! (Let's go!)" our guide, Sari Husseini, calls out in Arabic, uttering the second most important expression among the dozen or so mountain bikers in Jordan.
The first is "Inshallah (God willing)." If you wish for something to happen, then go straight to the top and invoke God. Even a non-believer like me believes that prayers are sometimes answered with a gift—and this trip is a gift that keeps on giving.
Words by Andrew Findlay | Photos by Kari Medig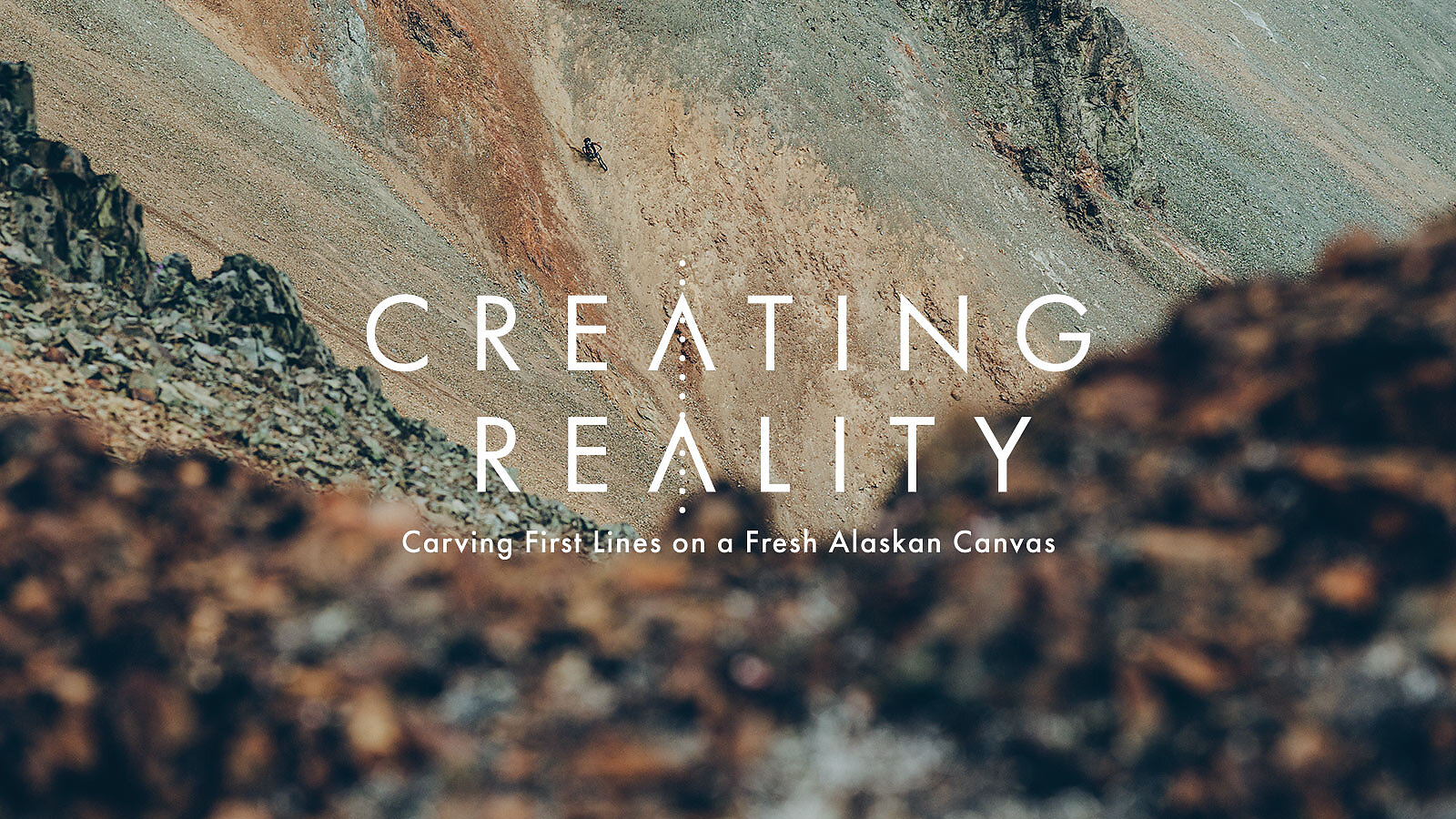 Looking across the sprawling valley at five riders scouting a steep chute below them, it almost didn't seem real. They looked like they were standing on a wall, somehow defying gravity.
From where I was standing—on an opposing ridgeline several hundred feet away—the chute looked downright impossible to ride. But in this vast Alaskan landscape, individual perceptions can be deceiving.
It was our third day exploring a stretch of the Talkeetna Mountains about 100 miles to the east of Anchorage, while filming for "By the Midnight Sun." Our crew of riders—Kurt Sorge, Alex Volokhov, Nico Vink, Jaxson Riddle and Remy Morton—surveyed the steep mountainside in search of possible lines down yet another unridden face. The vast expanses of potentially rideable terrain here were remarkable. And therein lay the challenge: Where to start?
Words and Photos by Anthony Smith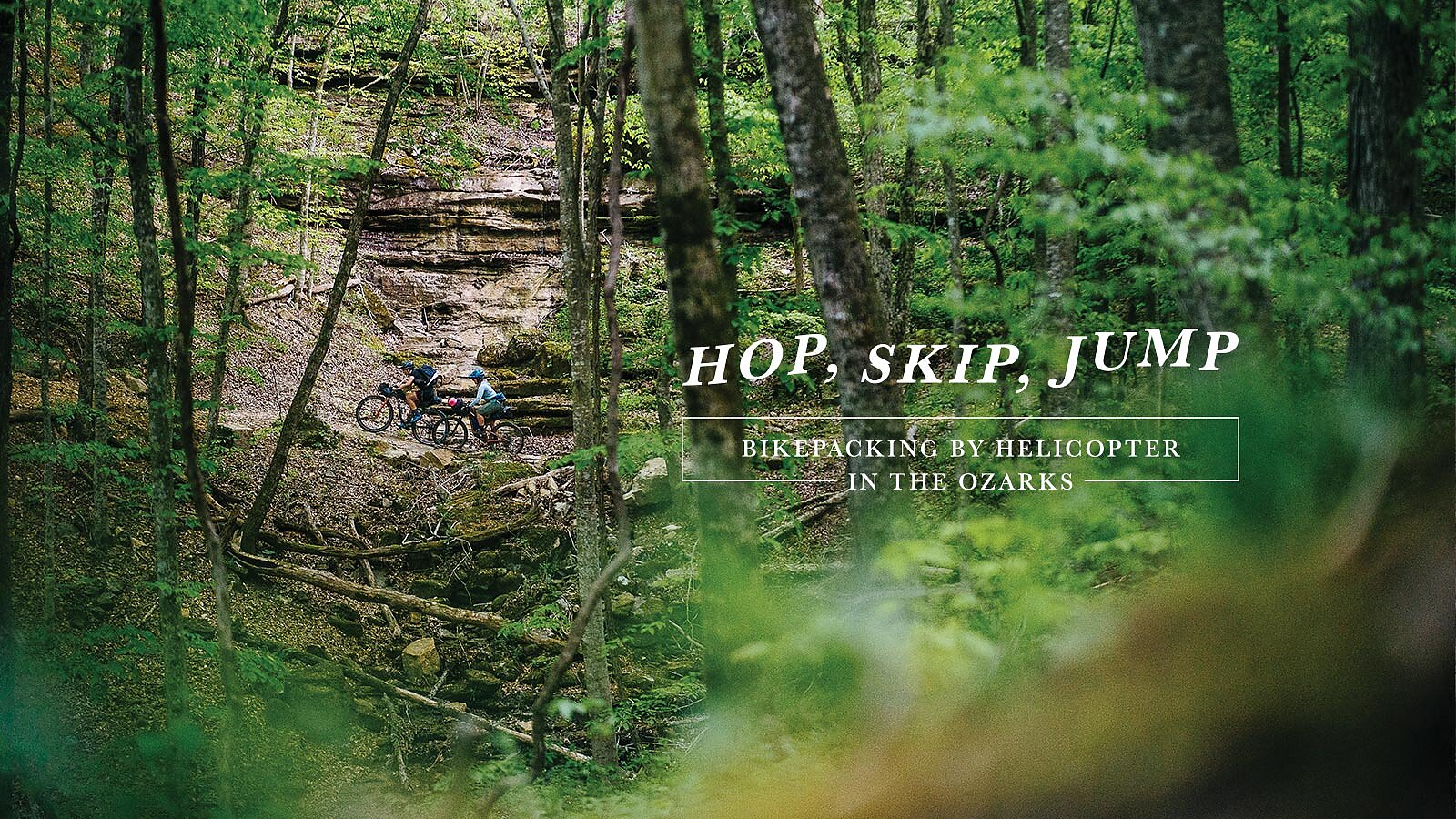 As the Huey helicopter lifted off from Thaden Field in Bentonville, Arkansas, the fervor of suburban development quickly gave way to a vast sea of rolling green. In an instant, we were gazing over the Ozark Mountains, a large highland plateau region covering a portion of northern Arkansas and southwestern Missouri.
The aerial perspective above a blanket of oak, hickory and pine forests heightened our anticipation of what we would find on the ground. I sat up front with our pilot, Chad Cox, while my adventure buddies, Corie Spruill and Kaysee Armstrong, sat on a bench seat behind me. Our bikes and bikepacking bags were carefully tucked into every nook and cranny around them. In 28 air miles, the distance to Trigger Gap, we would land on a grassy airstrip mowed on top of a mountain. Here, we would start our experimental bikepacking mission—a 180-mile route through the backcountry of northwestern Arkansas.
After unloading the gear and assembling our bikes along the edge of the runway, the whomp, whomp, whomp of the helicopter rotors reverberated in our ears. Chad, the general manager of Summit Aviation and an advocate for aviation-based recreation, lifted up the Huey and was soon a small speck in the sky. We were on our own.
Words and Photos by Leslie Kehmeier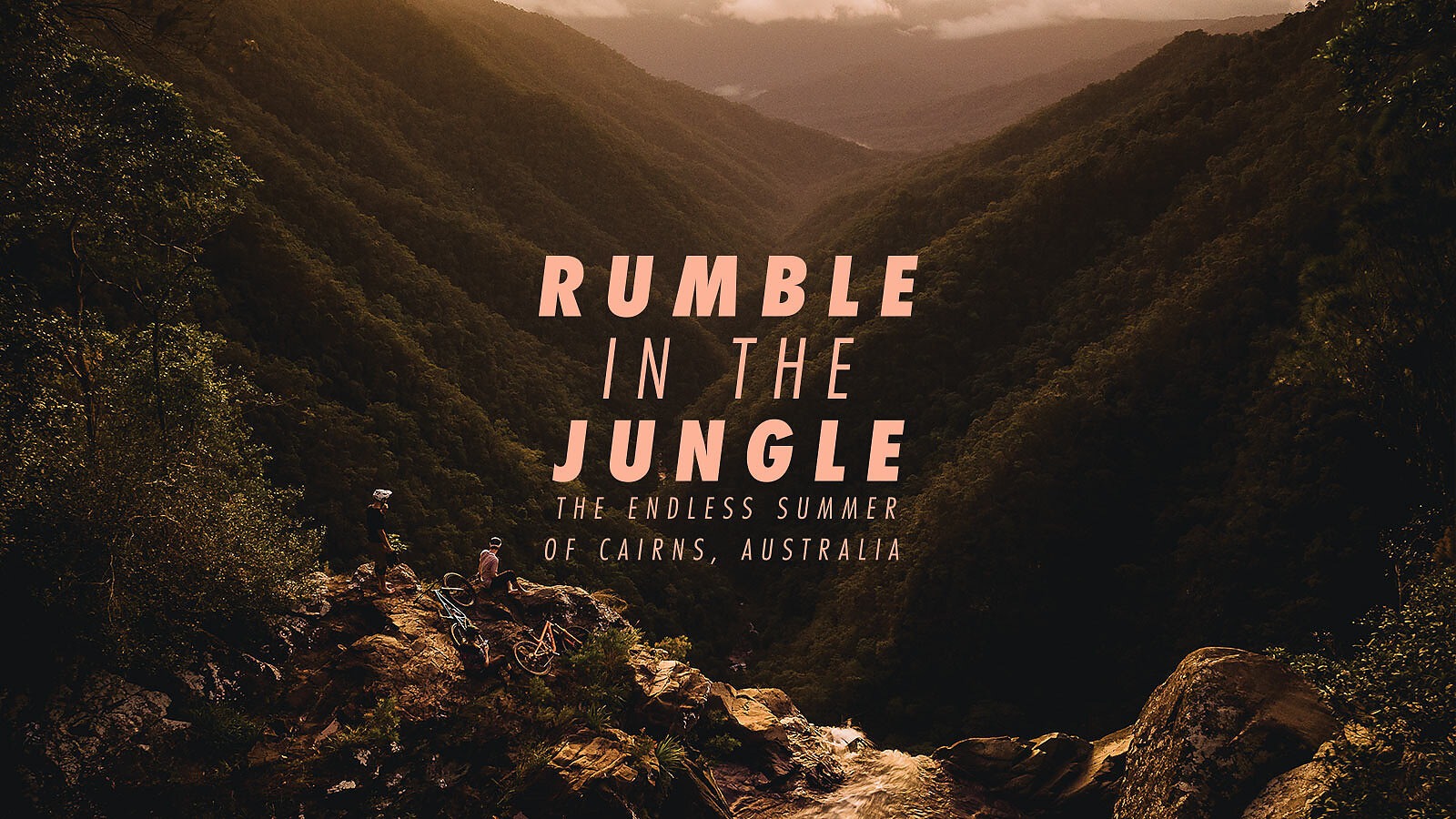 Few mountain bike destinations in the world exist in which trails run through an ancient rainforest, let alone one of UNESCO World Heritage status within spitting distance of a salty ocean breeze. In Australia's tropical North Queensland, that is what's on offer.
From Cairns, ribbons of red dirt snake away from the city center through brown, green and yellow undergrowth. The crisp blue skies and shimmering foliage is a visual feast. Whichever way you look, it's beautiful, but there's no hiding the sweat on your brow. The grandeur of the canopy may distract you; rumbles within can't be ignored.
For every fast guy and gal in the jungle, there's an equally nimble creature residing just out of sight. The cassowaries may want to race, and wait-a-while vines are known to grab an occasional unsuspecting rider's handlebars or sleeve. Whatever you do, don't touch the stinging plants.
Words and Photos by Cameron Mackenzie