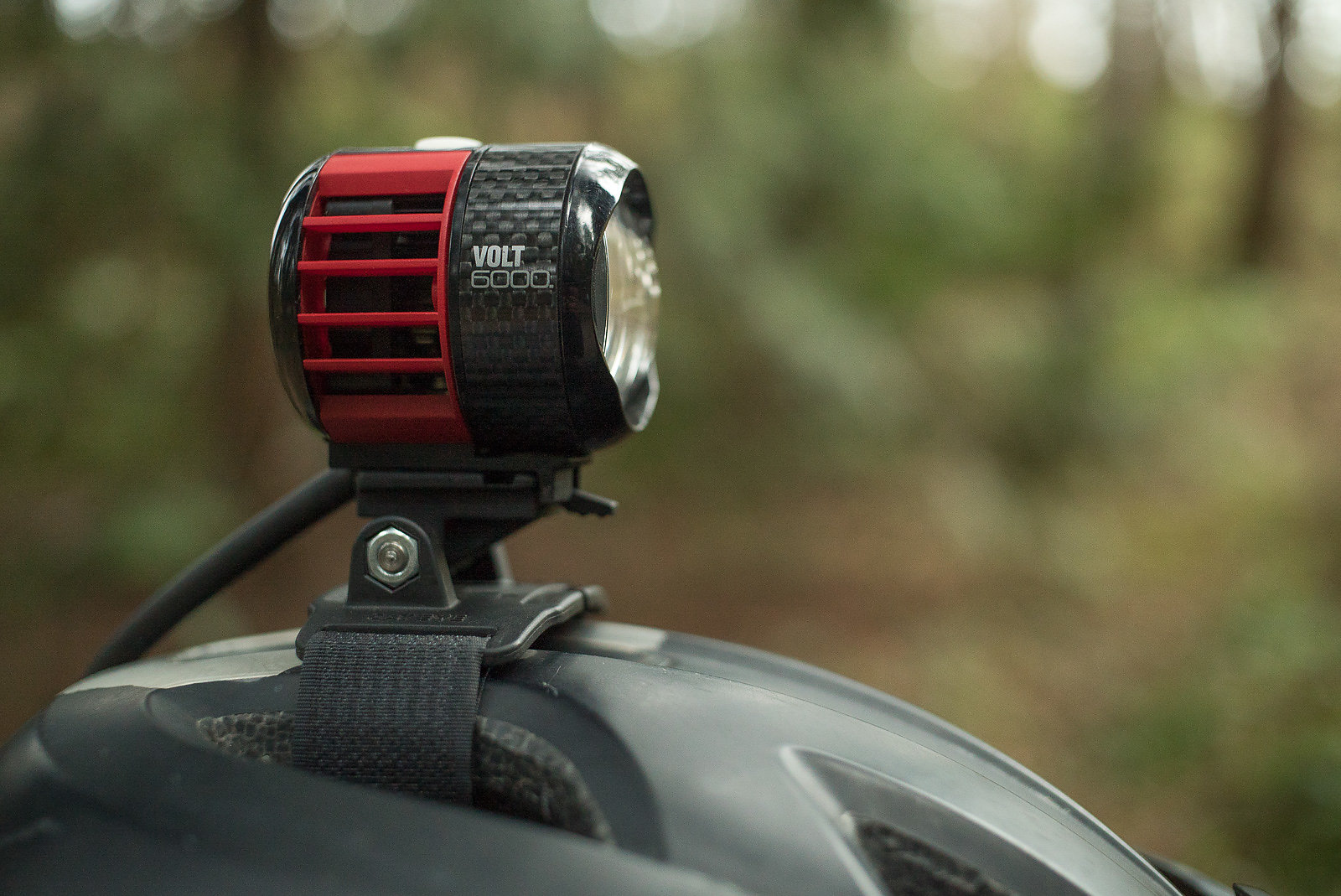 CatEye Volt 6000 & 1600 Accessory Review
Riding at night but seeing clear as day is a surreal feeling.
Everything is compacted into what you can see, the world beyond is nothing but darkness, focusing every ounce of your attention on the section of trail lit in front of you. A trail at night provides a much different experience than during the day—shadows are constantly moving past and subtle details are often lost to darkness.
Summer is here and the long days are upon us, but that doesn't mean night rides are over. While riding at night is fun—and often necessary during the winter—riding through the darkness with a warm summer breeze is way more enjoyable.
The first time I turned on CatEye's Volt6000, I couldn't help but laugh at how absurdly bright it was. Everything in front of me had just gone form pitch black to fully illuminated. I was immediately designated to the back of the group, because, even despite their shadows, my light still cast plenty to help everyone see further up the trail.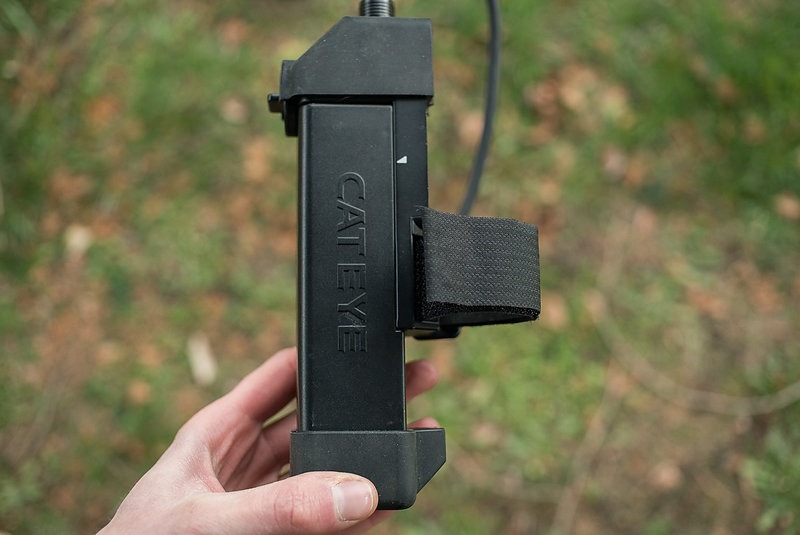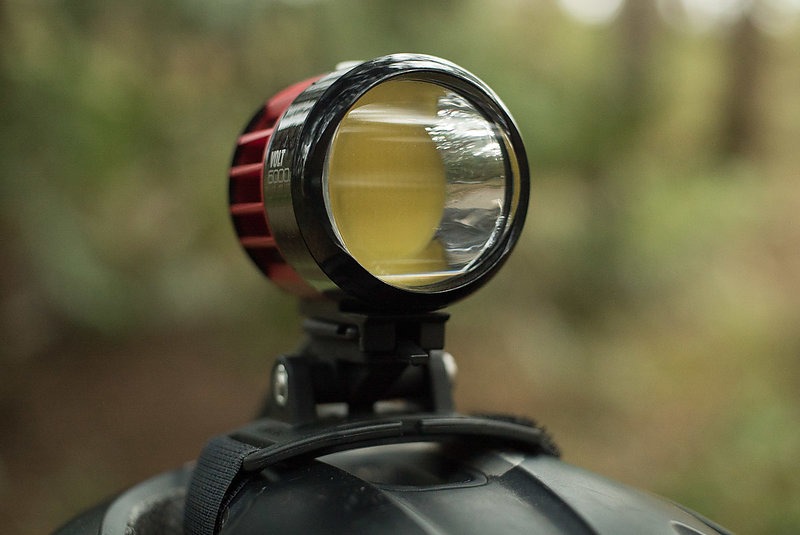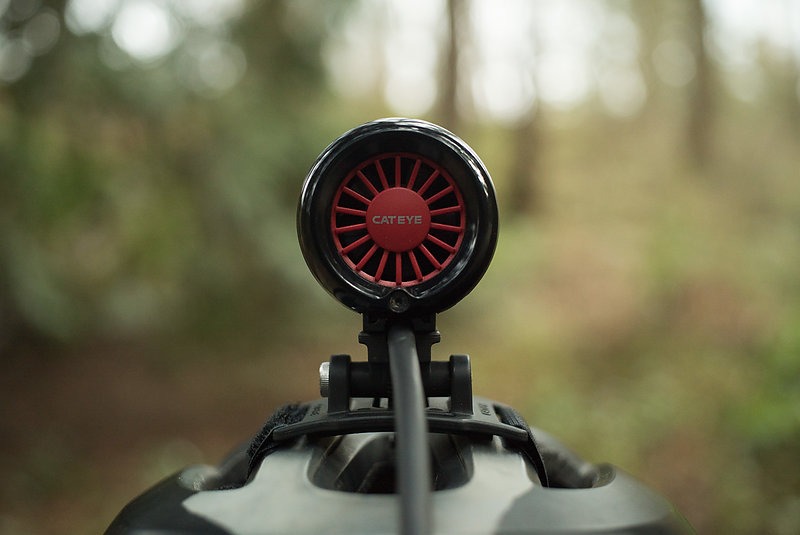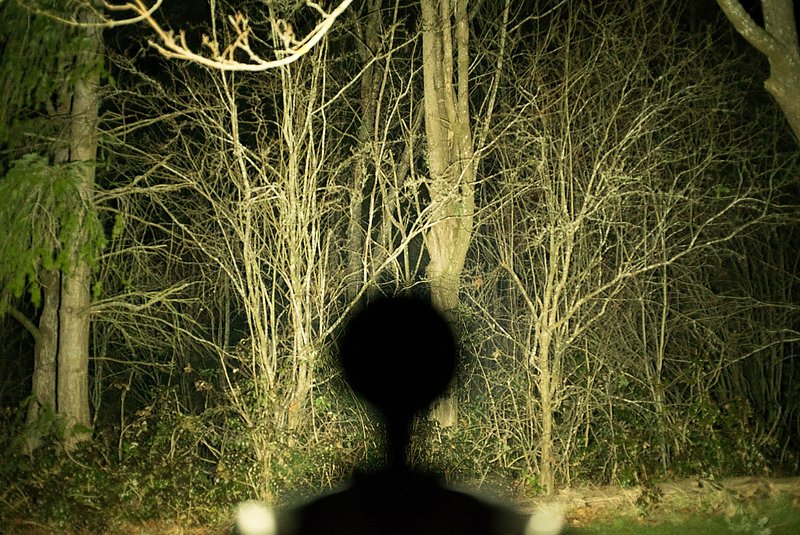 The Volt6000 is CatEye's strongest offering and has the battery to prove it. The light itself is small, about the size of a racquet ball and connects to the battery via cable. CatEye has designed it so the light can be mounted on the helmet or the handlebar, and the battery stored on the downtube or in a pack—all combinations work well. In conjunction with the Volt1600 (which has now actually been upgraded to a 1700), I put the 6000 on my helmet (the battery in my pack) and the 1600 on my handlebar. Having two lights makes a big difference, as there's always light directly in front of your bike, and wherever you're looking. (Although it's easy to get away with the Volt6000 on its own.)
The 6000 has five different settings—dynamic, high, middle, low and all-night—controlled by one button. Each one provides a different amount of lumens, and thus draws from the battery at a different rate. Both the middle and low settings were completely adequate for night rides (when paired with the 1600), and can last 4 to 8 hours, respectively—plenty for even a long ride. I only rode with the battery in my backpack, although it can easily fit in most hip packs or be mounted to the downtube, but I had no complaints with the connectivity methods. The charge time on this baby is about 5 hours, which is pretty astounding for the run time and the amount of light it puts out.
But perhaps the tell-all sign of the Volt6000's power lies in the fact that it has a built-in fan. It runs constantly while the light is on, but due to its size doesn't make much noise and is really only a factor when you're stopped.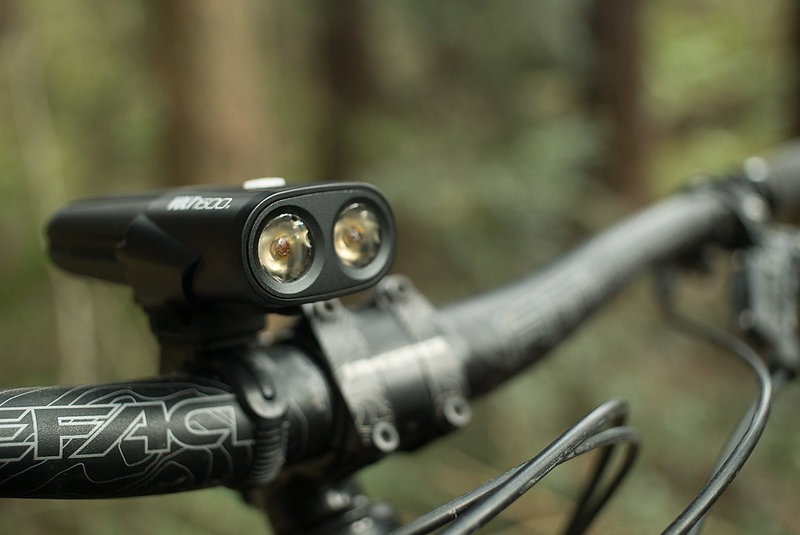 The Volt1600 is about as simple as lights come, and provides the perfect size-to-light ratio. It was breeze to mount to the handlebars and fits snug on just about any diameter. Operating off of lithium-ion USB rechargable battery, it lasts anywhere from 2 to 15 hours, depending on if it's on high, middle or low mode. I'd usually opt for middle on a night ride in order to not blind my friends and ensure I had plenty of power. The Volt1600 can definitely provide enough light alone to ride at night, but having the combination of both let me ride at full speed without hesitation.
Without a doubt, it can be tough to justify the price of some high-end lights. At $799 the Volt6000 is about as expensive as a new wheelset—however, I can truthfully say it's one of the best lights on the market. The Volt1600 runs at a moderate $219, and the beauty of CatEye's whole range is you can mix and match to meet both your needs and your budget.
You might not be able to buy daylight, but with CatEye's lineup, you can buy a light that turns night into day, making winter nighttime rides with friends, summer midnight missions and worriless evening rides all completely possible. And that's pretty dang close.
CatEye Volt 1600
MSRP: $219
CatEye Volt 6000
MSRP: $799
See more at www.cateyeamerica.com