Giro Riddance Mid Shoe Review
I jumped on clip-in pedals early on in my days of mountain biking.
It was a great move at the time, but one that met its expiration date this winter. I felt that the time had come to find out what opportunities flat pedals could provide. When looking for a shoe, I knew I wanted something sturdy and relatively stiff in the sole. Giro's Riddance Mid answered the call, along with an impressive amount of style.
They actually kind of look a lot like mid-top skate shoes, and since that was my jam in high school, I needed no convincing. When it comes to biking though, the mid-tops provide ankle bone protection and extra support, something I figured certainly wouldn't hurt to have while I navigated the new world of foot freedom during the slop-fest that is the Pacific Northwest winter.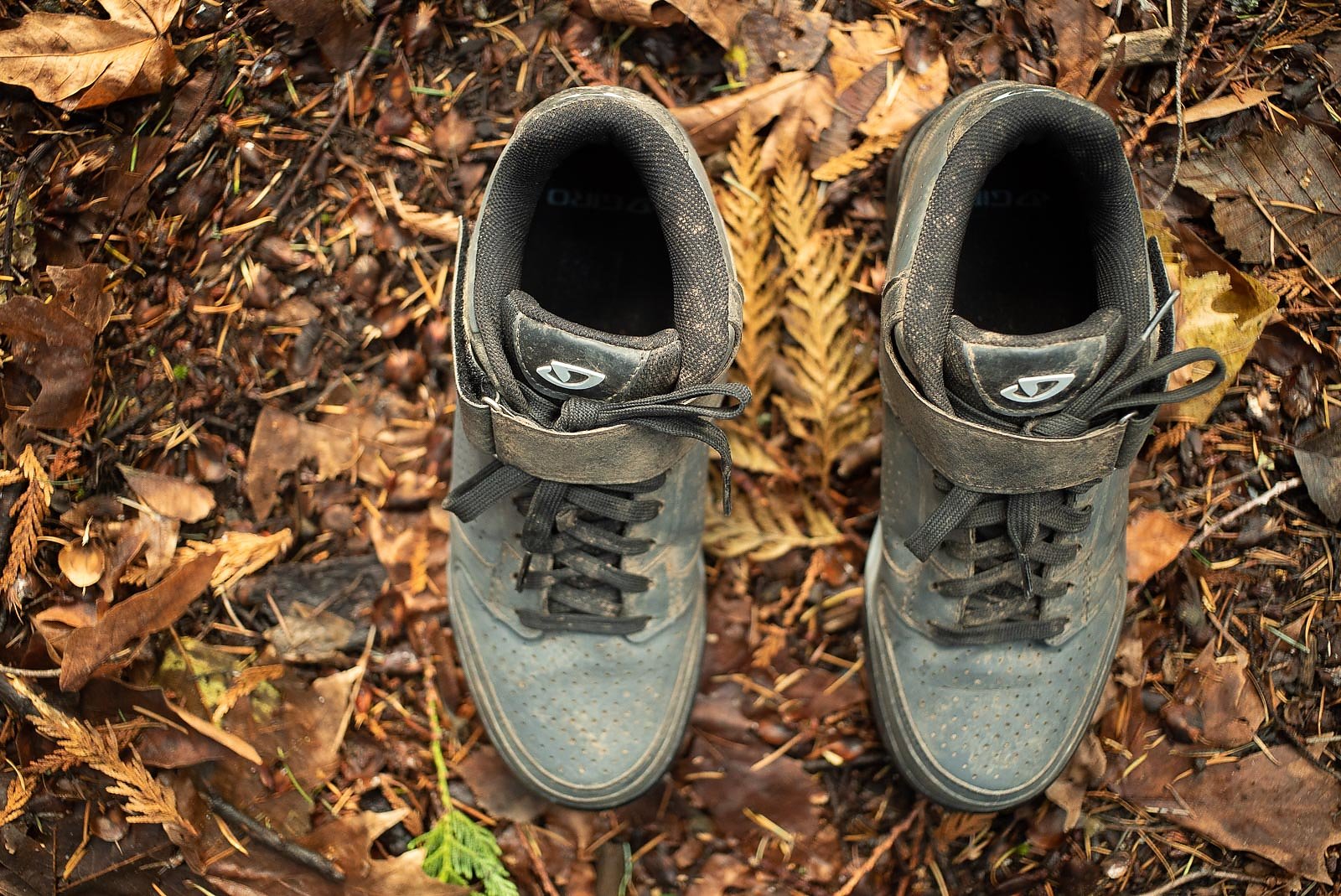 The first thing I noticed about the Riddance Mids was their fit. They've got a wider toe box and even though I have a normal-width foot, they were comfortably roomy. I stuck with my normal size and I'm glad it did. Even a half size smaller would most likely have been too small. The cushioning around the ankle provides a snug fit up top and the Velcro strap really helps take the security to the next level. To eliminates any extra roominess, I've taken to the habit of wearing thicker socks.
On the outside, the Riddance Mids feature a water-resistant build with a perforated external for breathability. Thanks to both the toe and heel being reinforced with a second layer of rubber, my shoes show little of the actual abuse they've endured in the past three months. The laces holes aren't grommeted, but they've had no trouble holding their own either.
We've had an unseasonably snowy winter here in Washington, so these shoes were put the to the test in cold temps and wet conditions. The Riddance Mids have survived days that would have put puddles in my other shoes, and did so without a single fault. They're plenty warm, but also vent surprisingly well in when the cold subsides.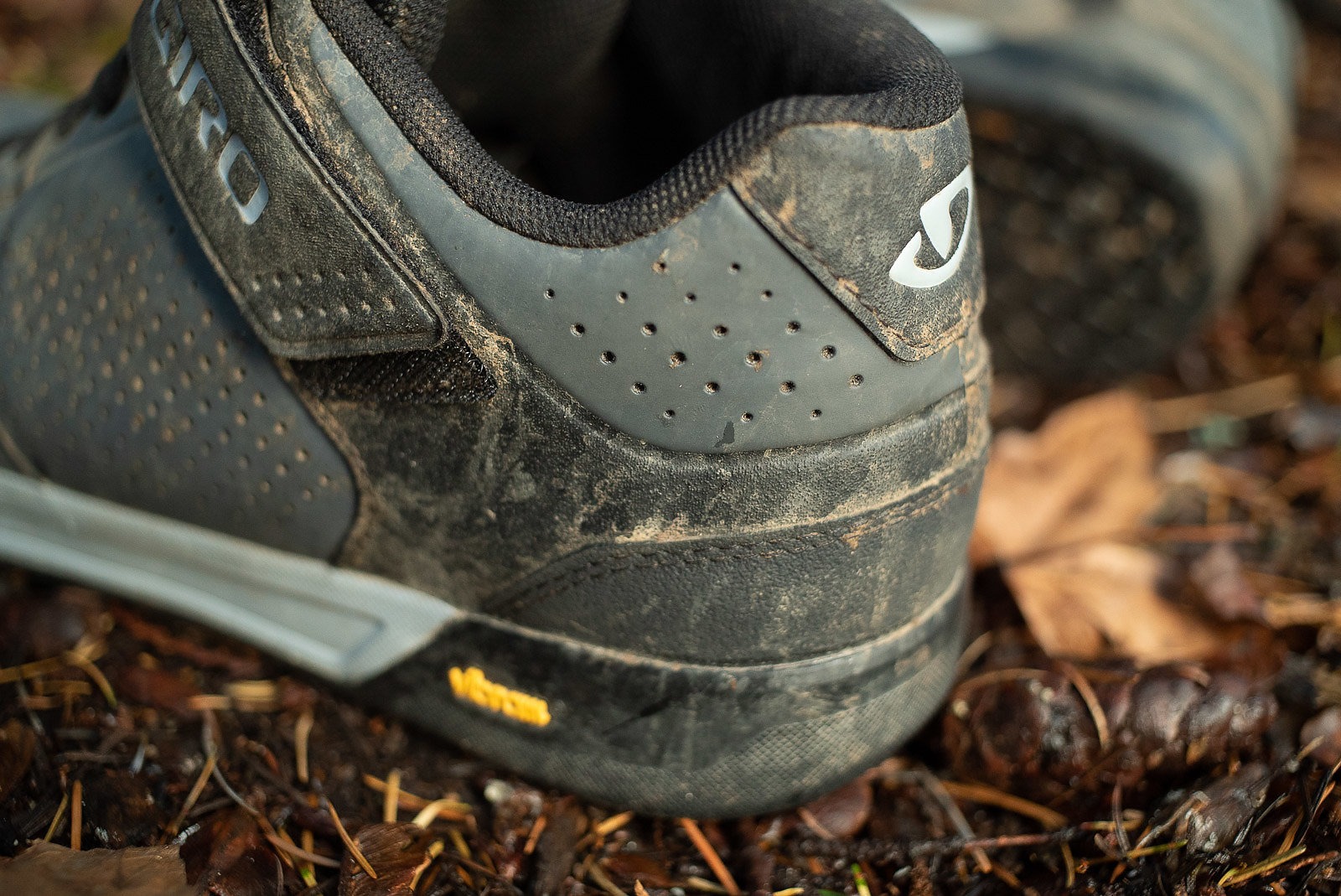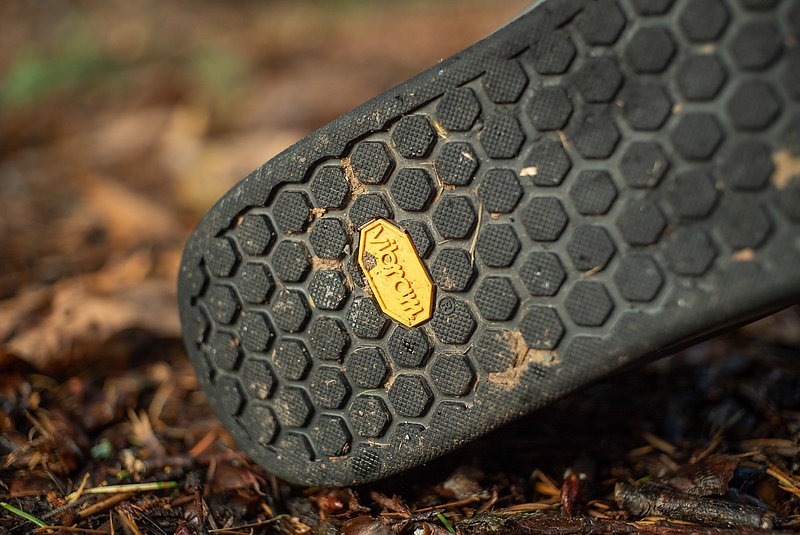 The soles are made from Vibram rubber and feature a honeycomb pattern that provides an impressive amount of grip on the pedals and the ground. The soles has just the right amount of rigidity, providing plenty of support but not feeling like I was walking around on blocks of wood. They're sturdy on hike-a-bikes and comfy enough that I even adopted them as my digging shoes.
I paired the Riddance Mids with We Are One's composite flats and the pair felt like they locked together. If at any point my foot was in an odd position, I'd have to lift it off the pedal to readjust. It didn't take long to become completely confident in the capabilities of the Riddance Mids on my pedals. Even in muck and on slick roots they held their own and exceeded my expectations.
The Riddance Mids are an exceptional shoe for riding bikes and even simply being in the woods. They have added protection, weather proofing and a comfort level that exceeds all my past shoes. When this pair wears out—which will probably be years down the road—I'll be searching eBay for another.
Giro Riddance Mid
MSRP: $140