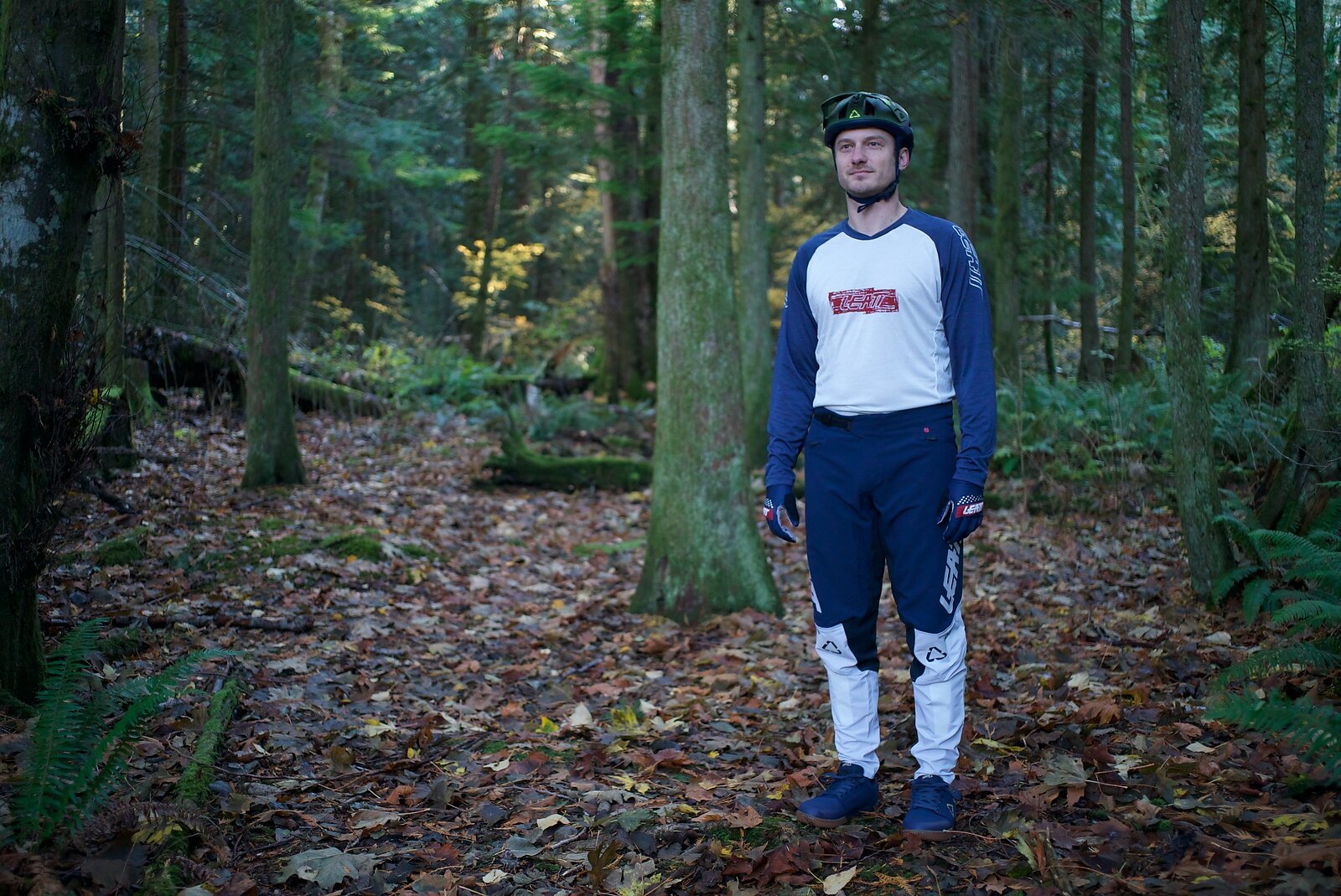 Leatt 2.0 Jersey & 4.0 Pant Apparel Review
Being a Pacific Northwest mountain biker, it shouldn't come as a surprise that I like riding in pants.
Over the decade that I've been mountain biking, riding pants have evolved tremendously from their overbuilt motocross roots. These days, many of the major apparel makers offer riding pants that are well-suited for the needs of mountain bikers, and Leatt's 4.0 pants stand out as one of the finest pieces in the company's ever-expanding apparel offering.
Leatt is a South African brand born from one man's passion to reduce neck injuries for all thrill seekers. Shortly after the son of company founder Dr Chris Leatt started riding motocross in 2001, Leatt witnessed the death of friend and fellow rider, Alan Selby—an event that prompted him to stop his son from riding and begin developing a solution to neck injuries. In 2004, Leatt sold its first neck brace in South Africa, beginning a mission of keeping riders safer that has led to its current full line of protection and apparel.
In 2010, Leatt introduced its first range of mountain bike-specific neck braces, and my introduction to the company was through wearing one of those. In my opinion, these neck braces are some of the best equipment to have trickled down from motocross to mountain biking. Building on this foundation, Leatt has slowly expanded its protection offerings for both motocross and mountain biking, with safety at the forefront of all its designs. By 2019, the brand had developed a head-to-toe kit for motocross, and in 2020 it followed suit with a head-to-toe mountain bike kit that even included shoes.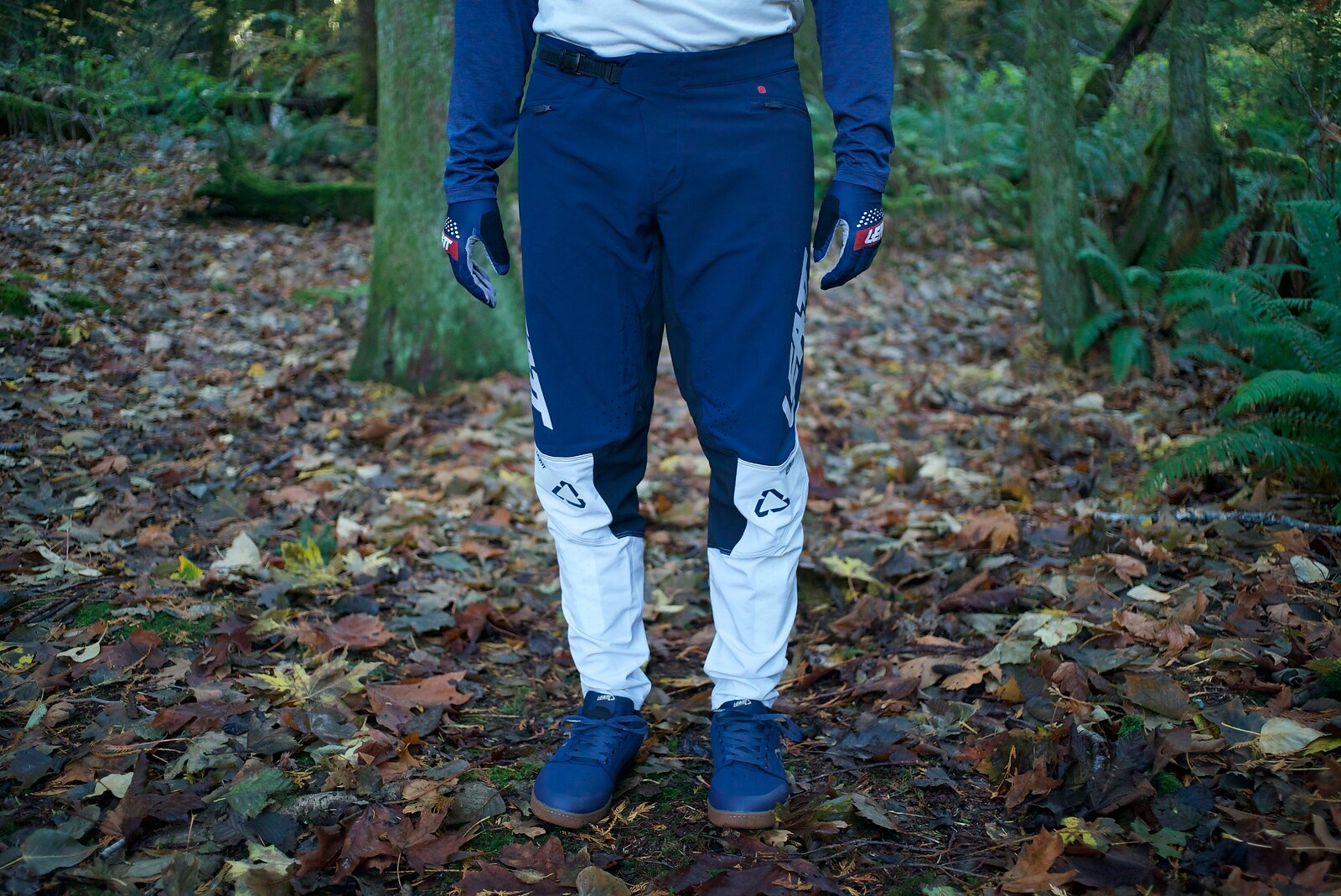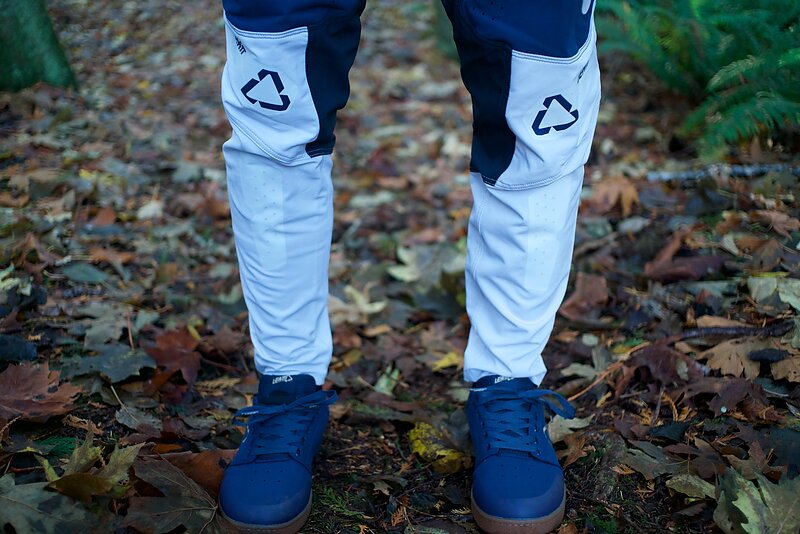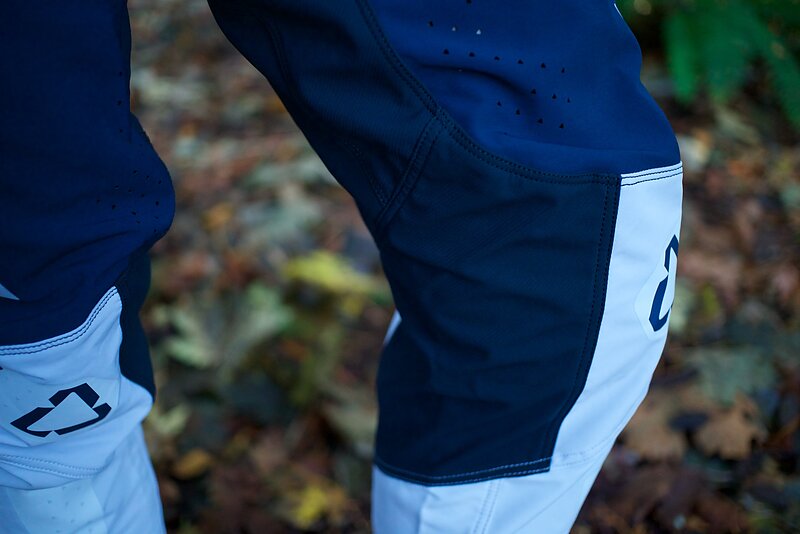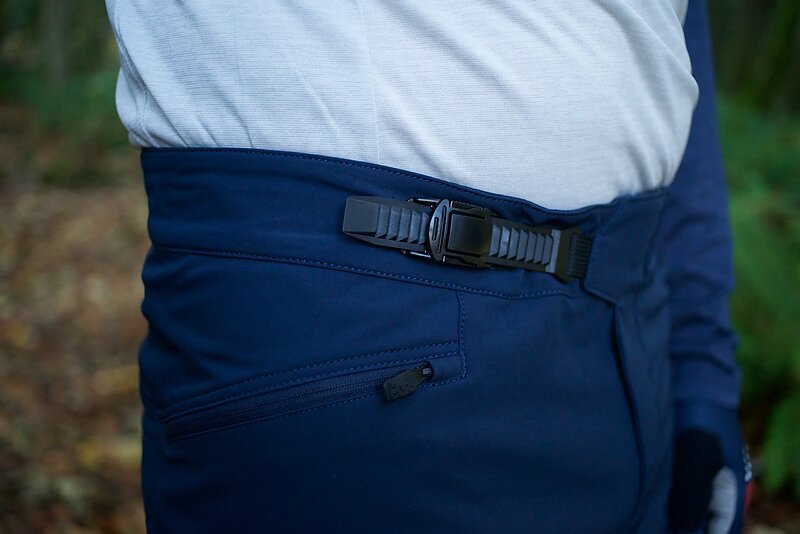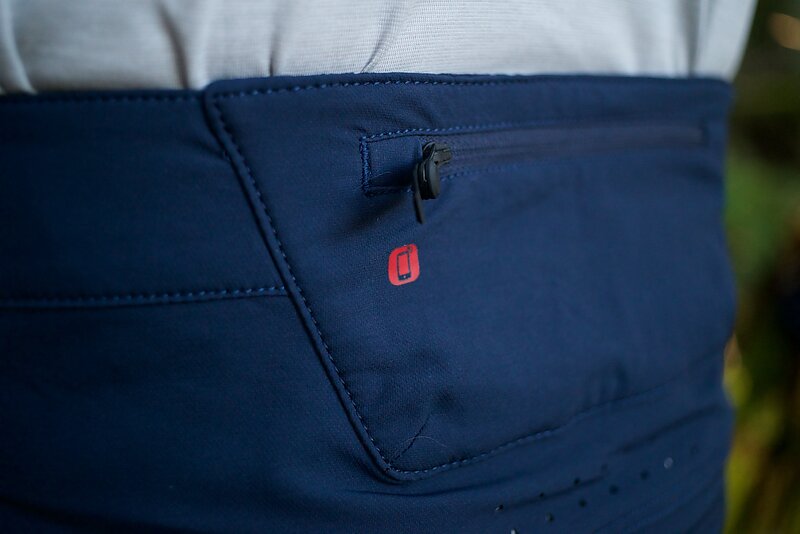 Not coincidentally, this head-to-toe kit marks the first time I've been covered in a full line of gear from a single company, and I have to say that it feels really nice. But while all of the pieces have their strengths, the star item for me is the 4.0 riding pants. I particularly appreciate the soft-touch, 500D laminated seat panel, which features a subtle but effective grippy texture. This material keeps your posterior firmly planted on the saddle, and that's something that really helps me on the steep climbs of Bellingham, Washington, as I tend to shift to the front of my saddle when the going gets truly steep. This grip ensures that I don't slide back on the seat and helps me keep my weight centered on the bike. The seat panel also extends down through the inner thigh, which really helps with seat pinching and also allows me to run my saddle a tad higher than I used to—something that also helps me climb more efficiently, while also keeping the bike centered on descents.
These pants were a bit larger than I'd wanted them to be, but fortunately the ratchet-style waist strap has lots of adjustability, allowing me to cinch them securely around the waist. Still, I find the pants to run a tad large, so I'd recommend sizing down a notch if you prefer a snug fit. The pants have three pockets: one on each hip, and a cell-phone compartment in the back that could come in really handy when riding in a bike park without a backpack or hip bag.
The lightweight stretch material of the 4.0 pants is well-ventilated and has a pre-curved cut that allows for greater pedaling performance. Despite the material's thin nature, it has held up impressively through several months of winter riding and kept me warm in a variety of adverse weather conditions. In short, these pants have eliminated any excuses for me not getting out to ride on cold, rainy or even snowy days. The 4.0 pants are available in three colors: black, a two-tone sand and the two-tone onyx color pictured here.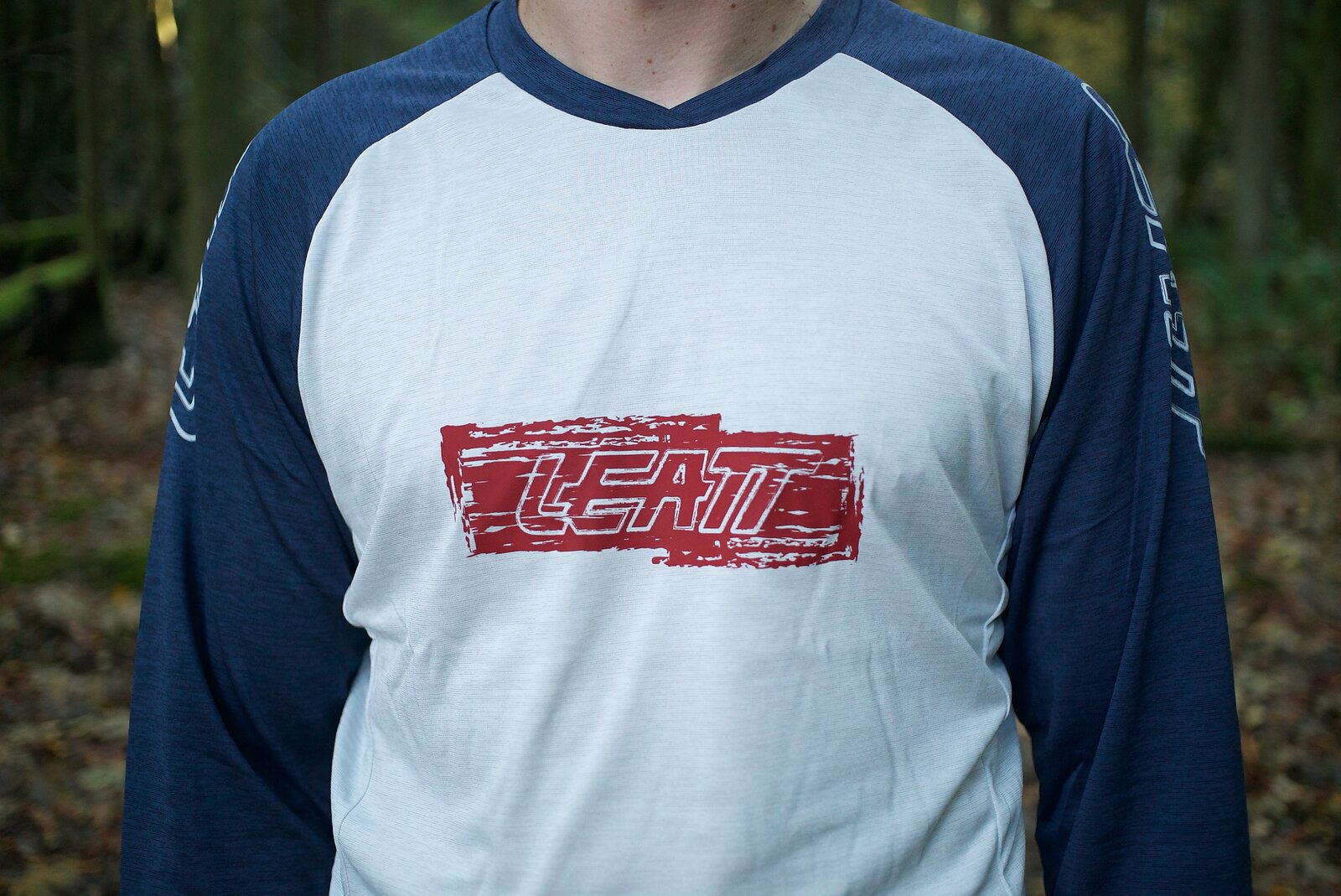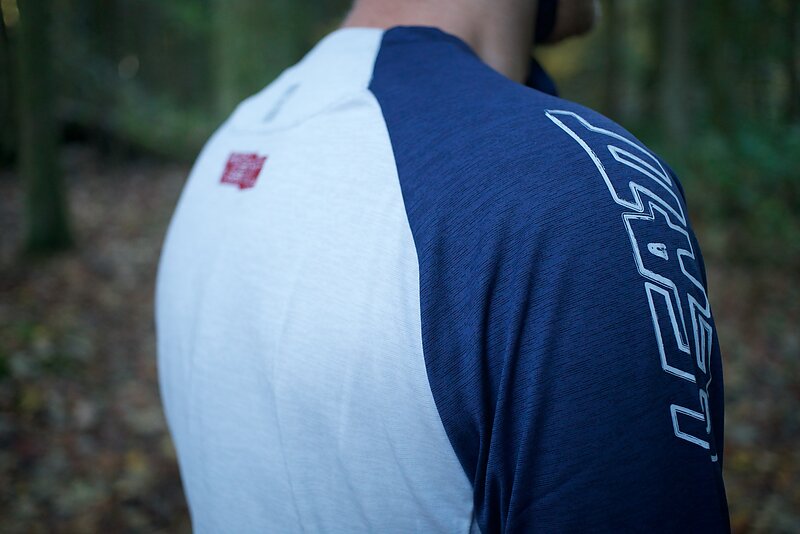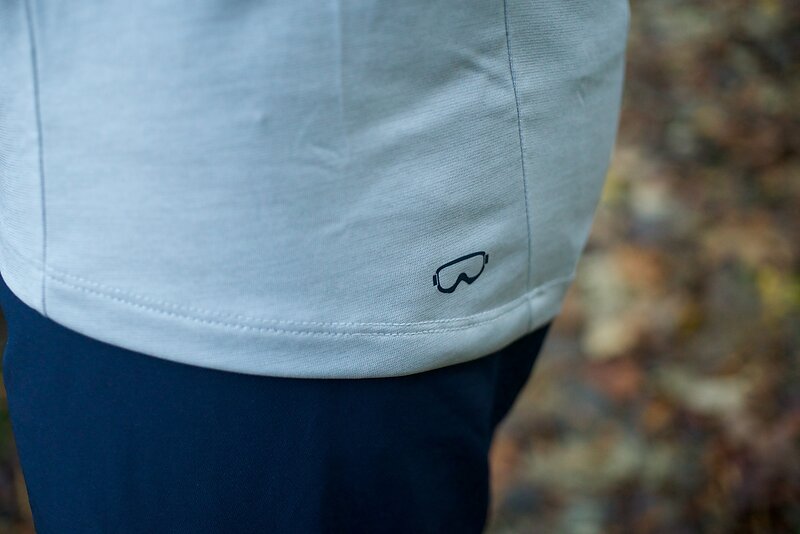 Complementing these pants nicely, Leatt's 2.0 long-sleeved jersey proved to be another favorite from this collection. The jersey features a soft-touch cotton-feel material that is truly comfortable against your skin, and it felt just right from the moment I first put it on, with no tight spots. The fabric is very stretchable, with a design that allows for body armor to easily be worn underneath the jersey. In fact, it's so comfortable I've found myself not wanting to take my gear off after rides. What's more, the style and cut of the jersey matches well with the pants, and it's available in coordinating colorways.
Leatt's company motto is, "Whatever it takes to keep the committed thrill-seeker safer," and I feel like I'm in good hands when I'm wearing this company's gear.