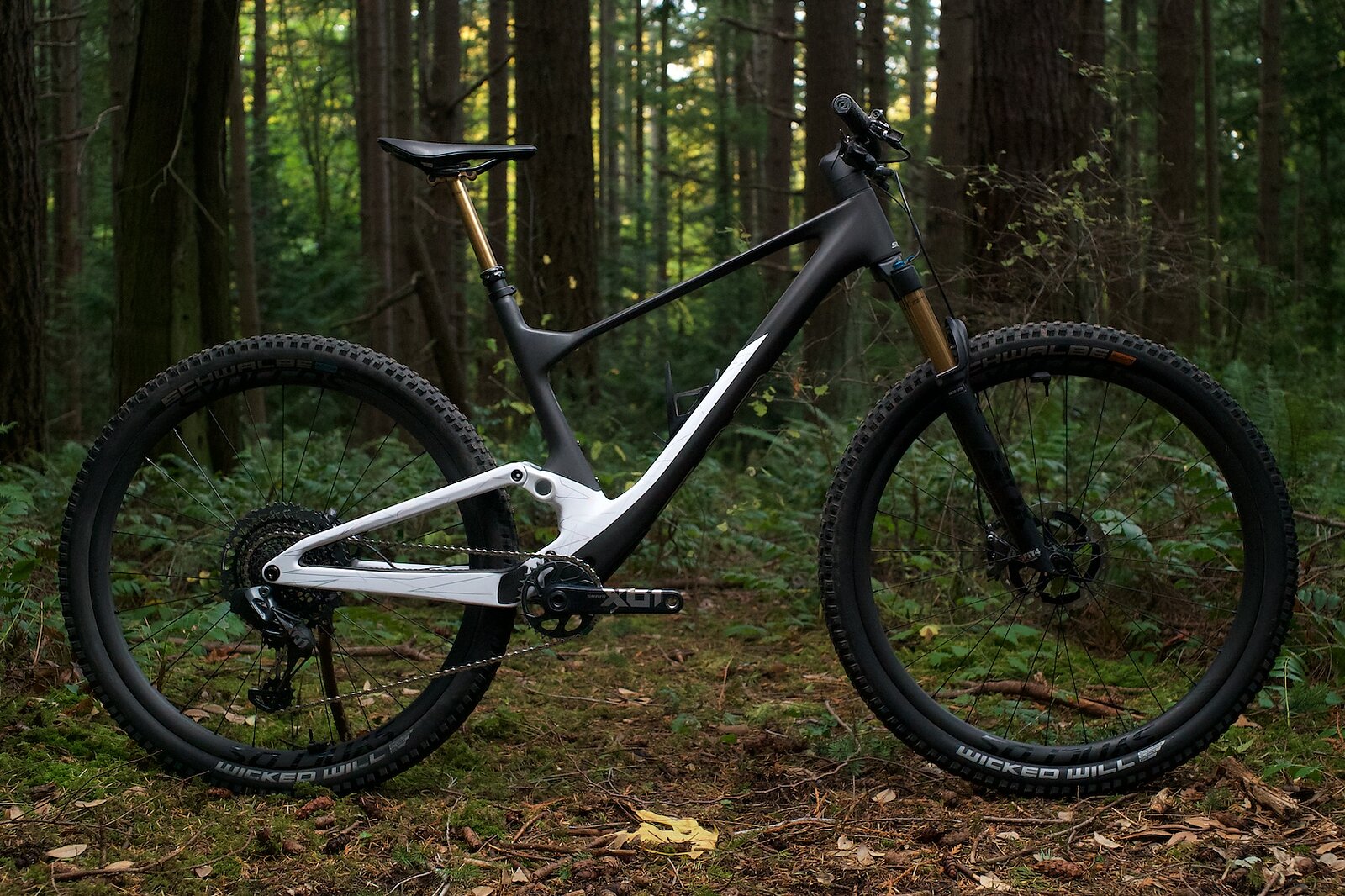 Scott Spark 900 Tuned AXS Bike Review
Scott's redesigned Spark is unabashedly aimed at being the hot new ultralight super bike.
At first glance its striking profile looks more like a hardtail than the capable 120-millimeter full suspension rig it is. The Spark's aesthetic is sharp and modern—this is clearly the new benchmark in mountain biking when it comes to contemporary frame design.
Most notably, Scott's design team was able to completely hide the rear shock from view by tucking it deep within the bike's downtube. And although the Spark remains a cross-country steed at heart, it's equally well suited for long backcountry forays over rugged terrain or any mission that requires an exceptionally efficient ride while remaining tough enough to handle the occasional steep descent.
Our Spark 900 Tuned AXS came with a very race-inspired build that featured Schwalbe Wicked Will tires with speedy little micro nobs. These tires paired with an ultralight frame made the Spark one of the fastest climbing bikes I've ever tested. The cockpit felt stretched out with a 470-millimeter reach paired with a 60-millimeter stem. Even with the bars set in their tallest setting, they still sat lower than the average trail rider is likely accustomed to, edging the body forward and into an aggressive position for producing maximum wattage on climbs. The Spark features Scott's TwinLoc system—two levers on the left side of the handlebar that give you access to two different compression firmness settings for both the Fox shock and fork. I had a great time experimenting with these levers and noticed a direct gain in efficiency while hammering out of the saddle on smoother sections of trail. On steep climbs the rear suspension stayed very active and easily swallowed the roots and rocks common to this part of the Northwest.
Geometry & Specs:
Wheel Size: 29"
Rear Travel: 120mm
Fork: 130mm
Wheelbase: 1205mm
Chainstay: 437.5mm
Reach: 470mm
Head Tube Angle: 65.8°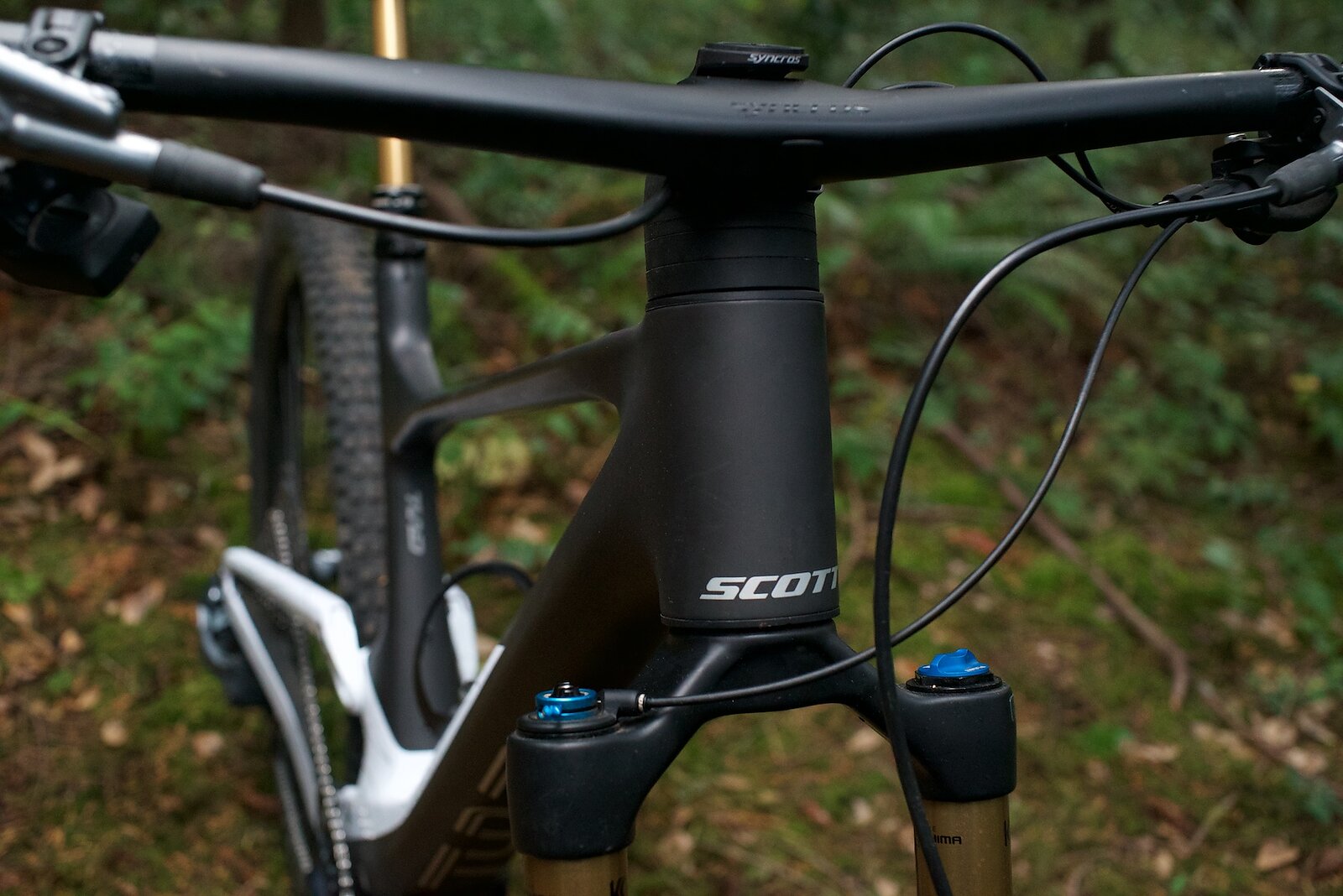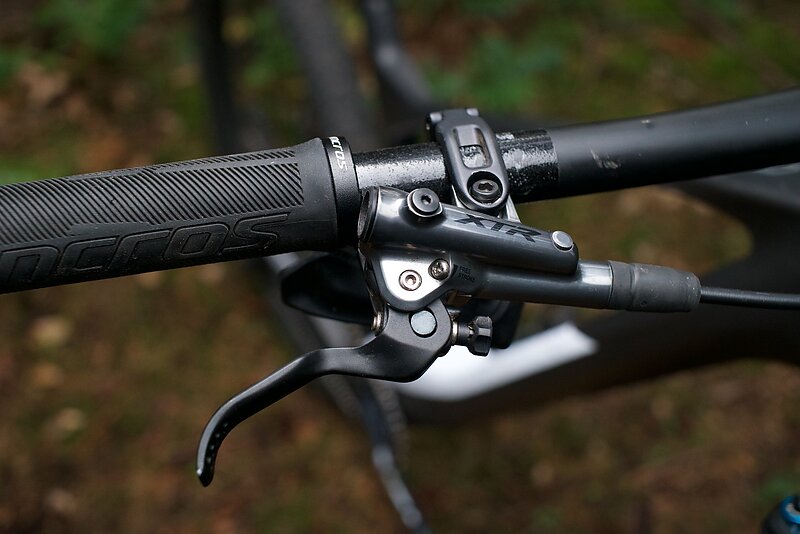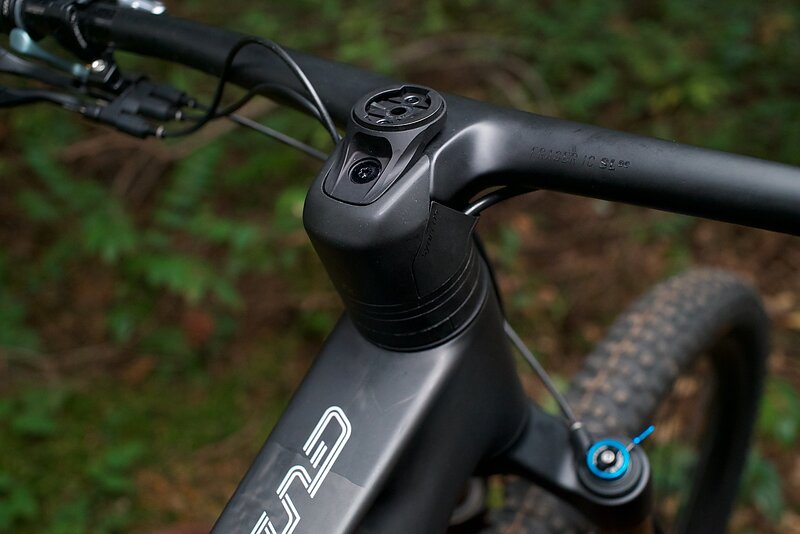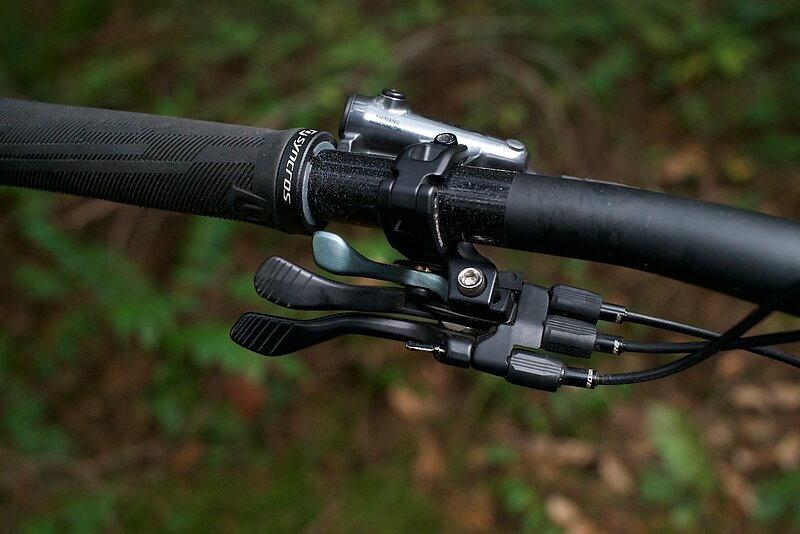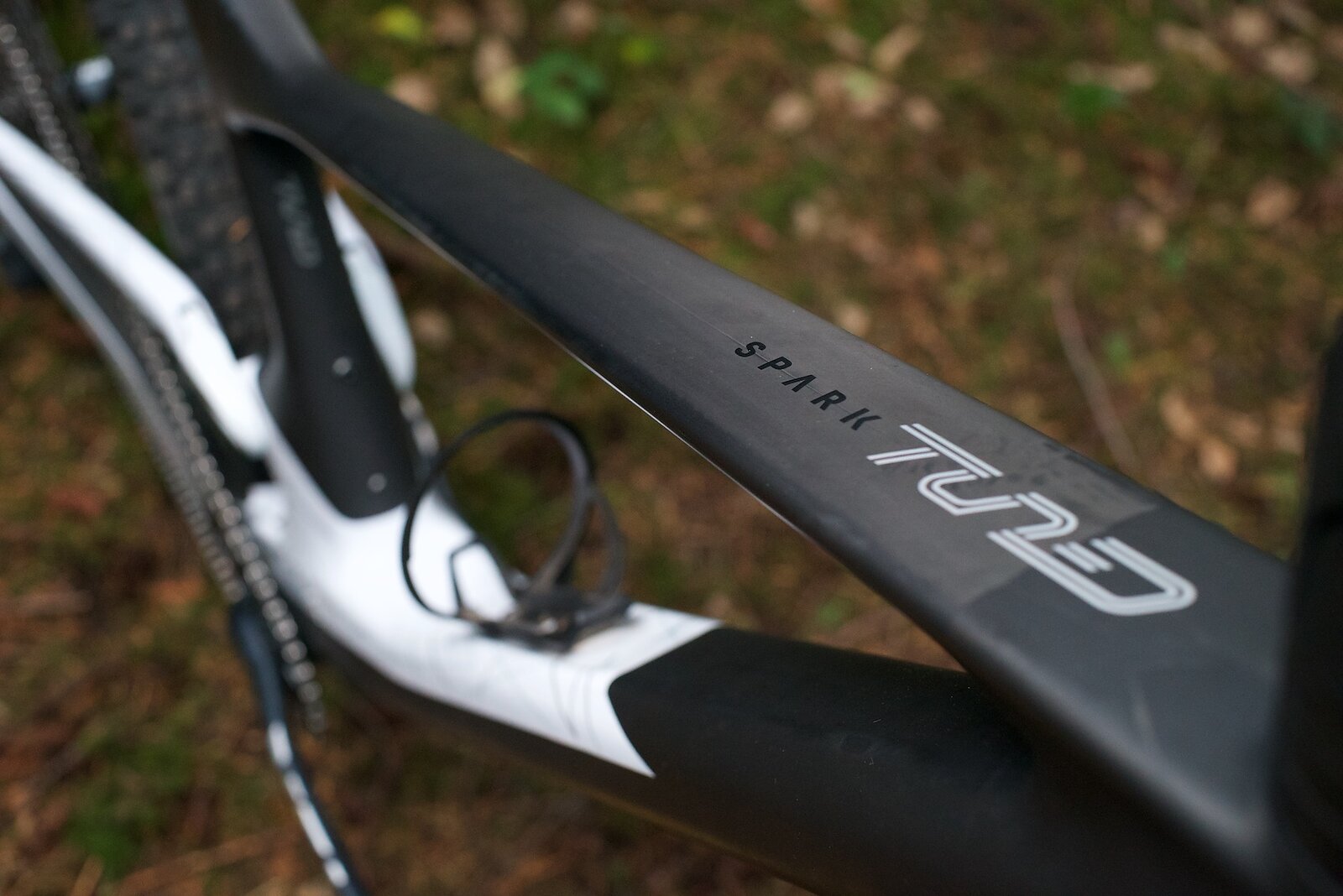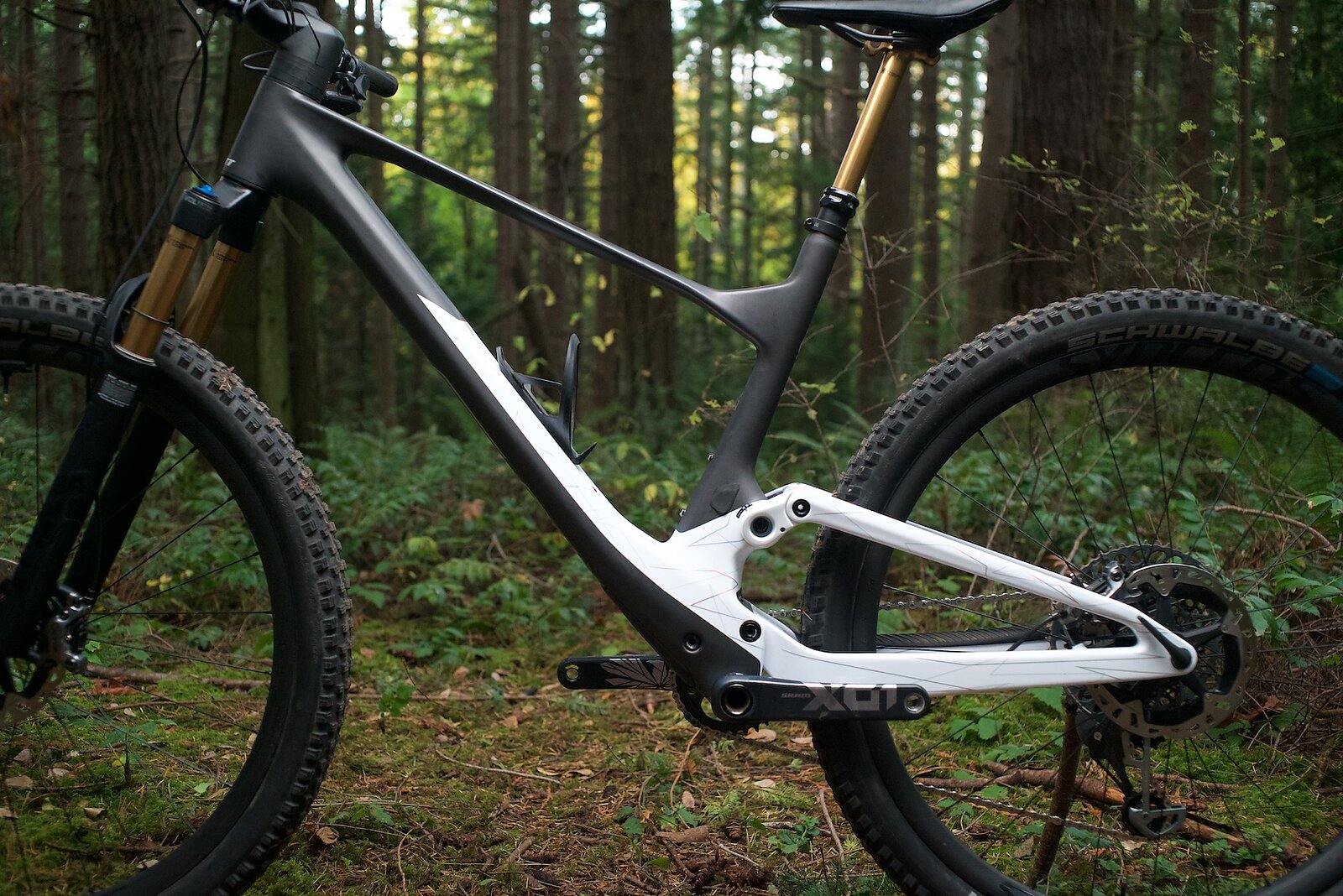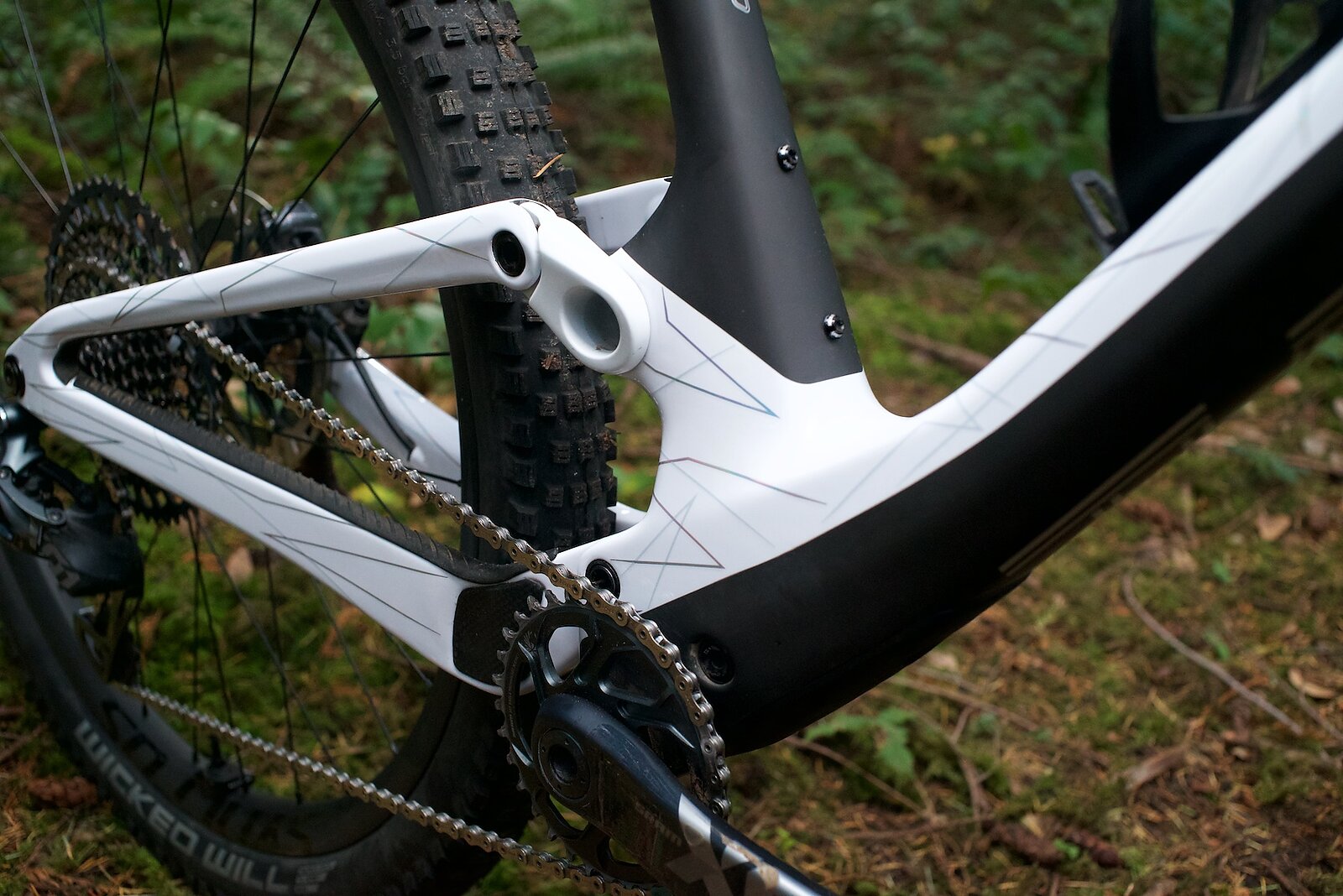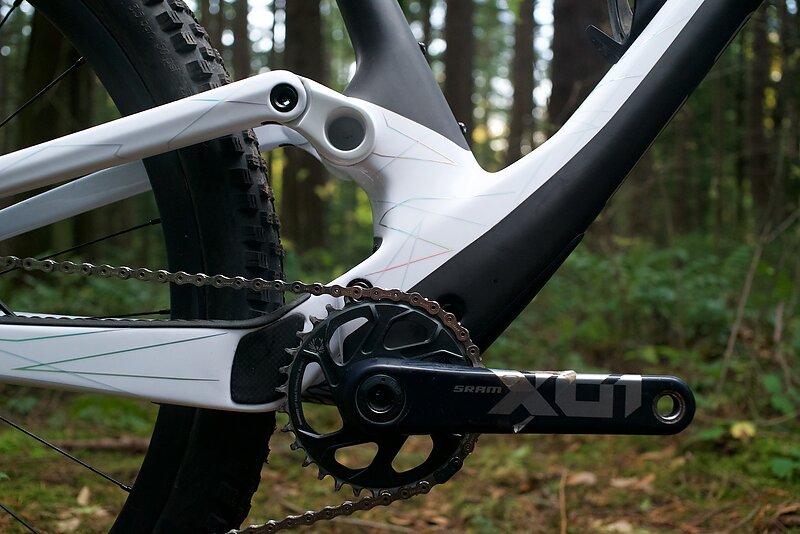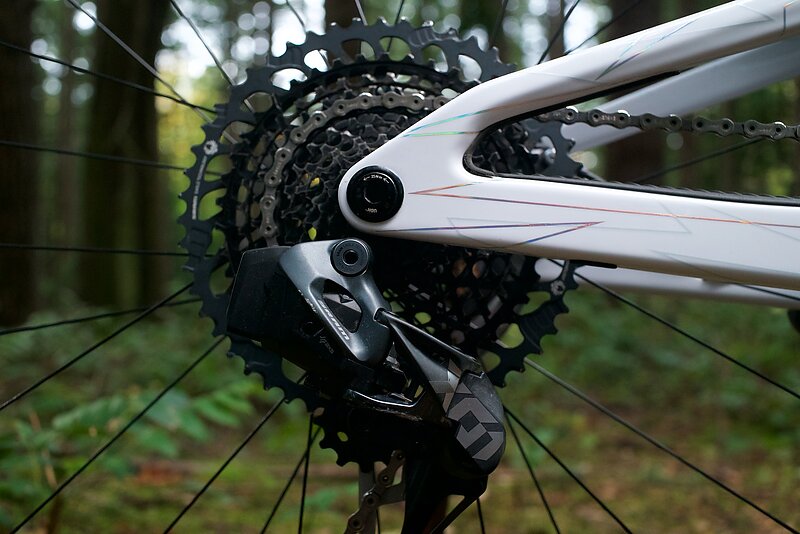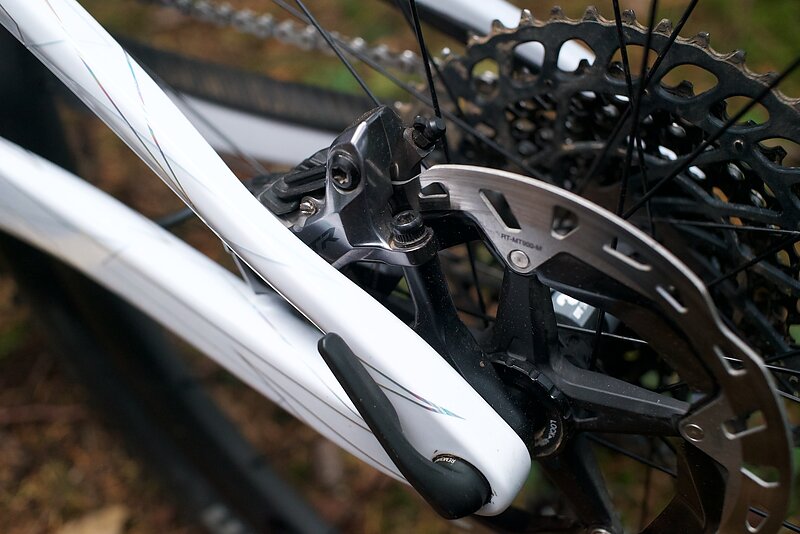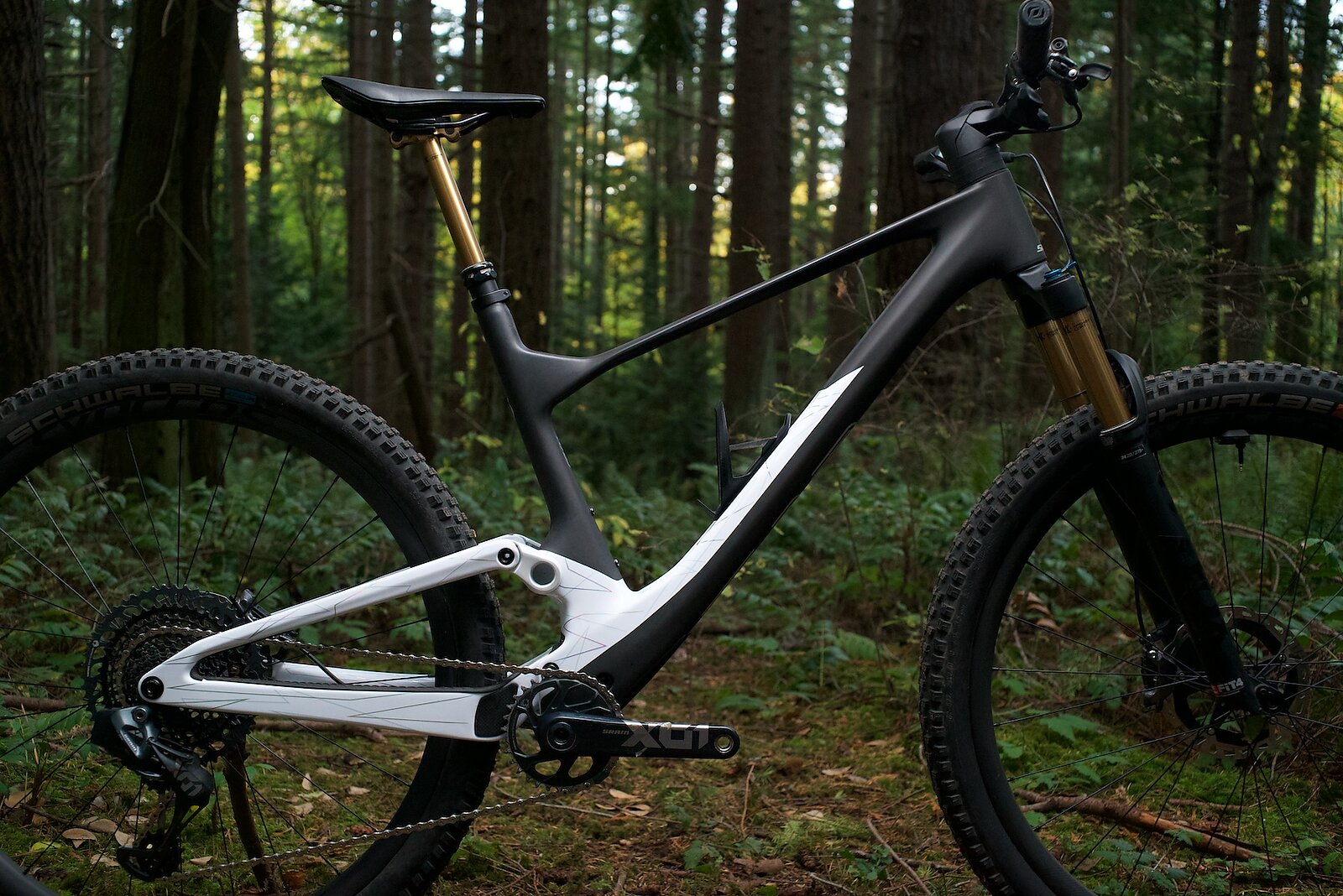 Given the Spark's cross-country DNA, I was very curious as to how it would handle the techier downhill tracks on our local mountain. The low bars and fast-rolling tires certainly meant the odds were stacked against it. But, out on trail, I found the Spark to be very comfortable even while taking a proper beating—during the period of testing I subjected it to 20-foot doubles, constant hammering on roots and hefty loads of burly singletrack typically ridden on much bigger bikes. The suspension gobbled up all my abuse without affecting my grip strength any more than a typical 140-millimeter bike would. No matter how out of hand things got, I had the utmost faith in the smartly spec'd Shimano XTR M9120 4-piston brakes to slow down. Between the thin tires, the carbon wheels and the flex stay rear triangle, I did feel more flex with the Spark than with other similar bikes, but flex isn't always a bad thing and certainly not if it keeps the ride smooth. Armoring up the Spark with a shorter stem, riser bars and chunkier tires would undoubtably transform this surprisingly stout bike into a mini monster.
The Spark is an amazing example of what's possible in a light package with the latest and greatest technology available in the mountain bike world. It truly feels like a super bike when you're riding it. With its futuristic look, I did notice an uptick in attention from gearheads I met out on trail. Any prospective Spark owner should prepare themselves to field lots of questions from understandably curious fellow riders. All small talk aside, the Spark is an amazing option for a rider looking to put a premium on efficiency and climbing performance, but who still wants to get deep into the mountains and never sweat it when they come across the occasional black diamond section. If you lean towards cross-country but harbor an interest in getting a little gnarly, then the Spark could be the perfect fit for you.
Scott Spark 900 TUNED AXS - $9,999.99