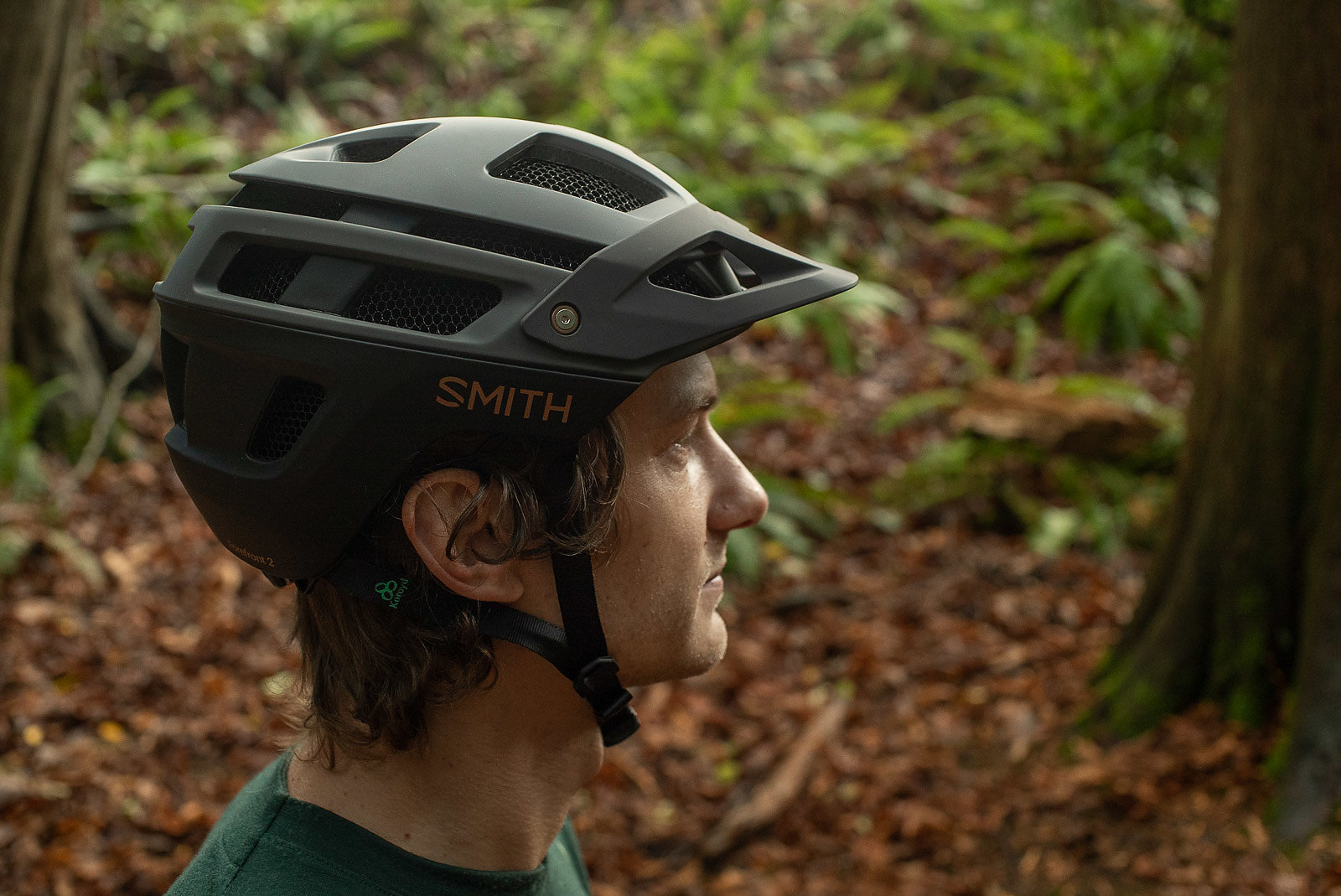 Smith Forefront 2 Helmet Review
While a helmet has one job to do, I believe it can be done in two very different ways.
A good helmet keeps your head as safe as possible when the going gets zesty. A great helmet, however, does this with comfort, style and ease. The moment I put the Smith Forefront 2 on my head I was honestly shocked by how lightweight it was. Coming from a very beefy lid (in comparison) I was a curious to the Forefront 2's durability in a potential digger. I've always been keen on more coverage whenever possible, so when I realized this equaled my previous lid in that regard, I was excited. The stoke was reinforced when I dove into the technology that makes the Forefront what it is.
The Smith Forefront saw light for the first time in 2015. It was stylish, lightweight and had this weird honeycomb stuff between the vents. Over the past three years, Smith has refined, reworked, upgraded and improved upon the original design (which was a well-deserved hit of its own). One of the most eye catching aspects about the Forefront 2 remains that odd looking honeycomb, which is called Aerocore. The construction uses Koroyd technology, which was developed as a material intended to bear a great deal of impact resistance. It's first uses didn't resemble helmets as much it they did packing materials. And while Koroyd Advanced Engineering opened their doors only five years ago, their technology is considered the next wave in helmet safety.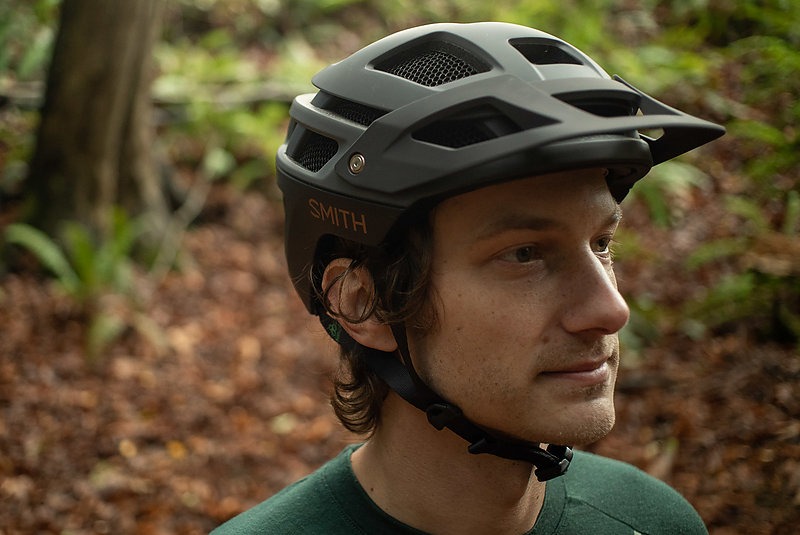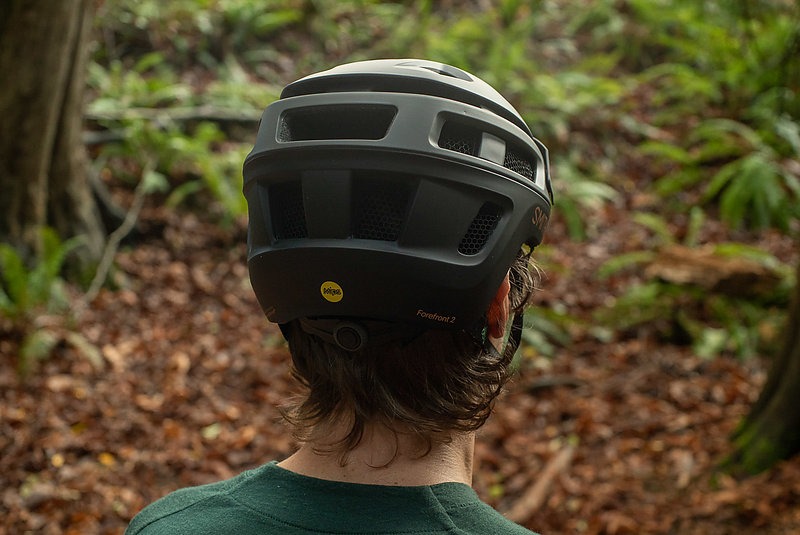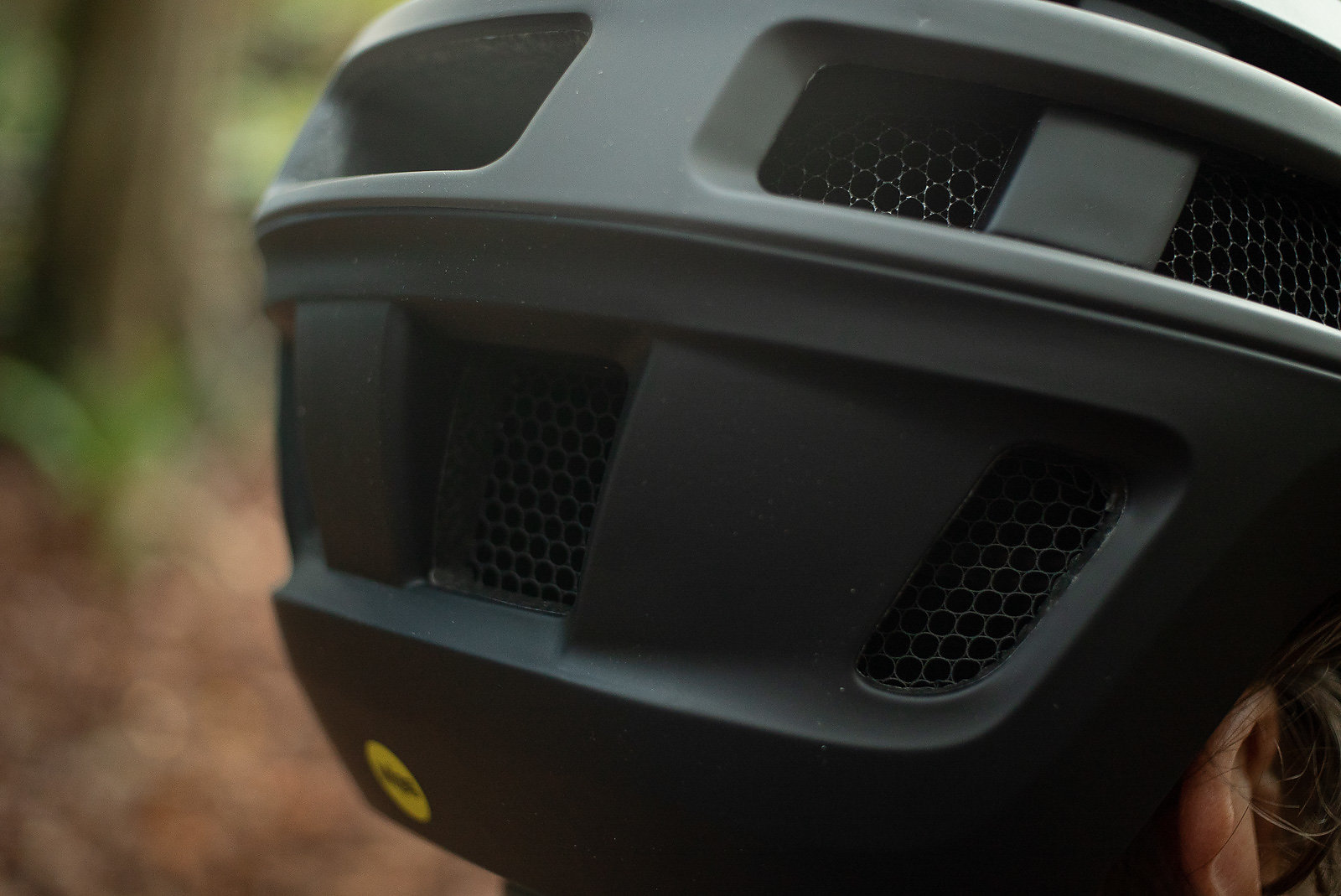 The tiny pasta-looking tubes are reinforced, with the inner core featuring high compressive strength and the outer core holding the overall structure together. Once a brick of Koroyd is produced it can be made into specific shapes to fit wherever it might end up. Using everything from CNC milling to heat shaping the strength remains consistent throughout the various molding and shaping techniques allowing for unique protection applications.
Koroyd also not only helps your noggin stay safe during unscheduled missions to the ground, but it also acts as hundreds of micro-vents. The tubes direct air directly onto the head, amplifying the comfort of the overall helmet by a good deal, which is a very pleasant perk.
With materials chosen to ensure the most protection (and provide quality ventilation), it was up to Smith to dial in the fit. As a person who is responsible for a lot of hair, helmets sometimes sit oddly on the head, and ventilation is often the difference between mild comfort and a sweaty mess of heavy heat. For me, the Forefront 2 didn't have a single pressure point, or odd connection with my head. It sits nicely above the ears, extends just enough at the back of the head and has a comfortable brow line.
As is pretty much standard in the helmet industry these days, the Forefront 2 features MIPS Technology, which reduces rotational forces upon impact. It's a smooth integration into the helmet and one more level of protection that elevates this helmet far beyond just "good."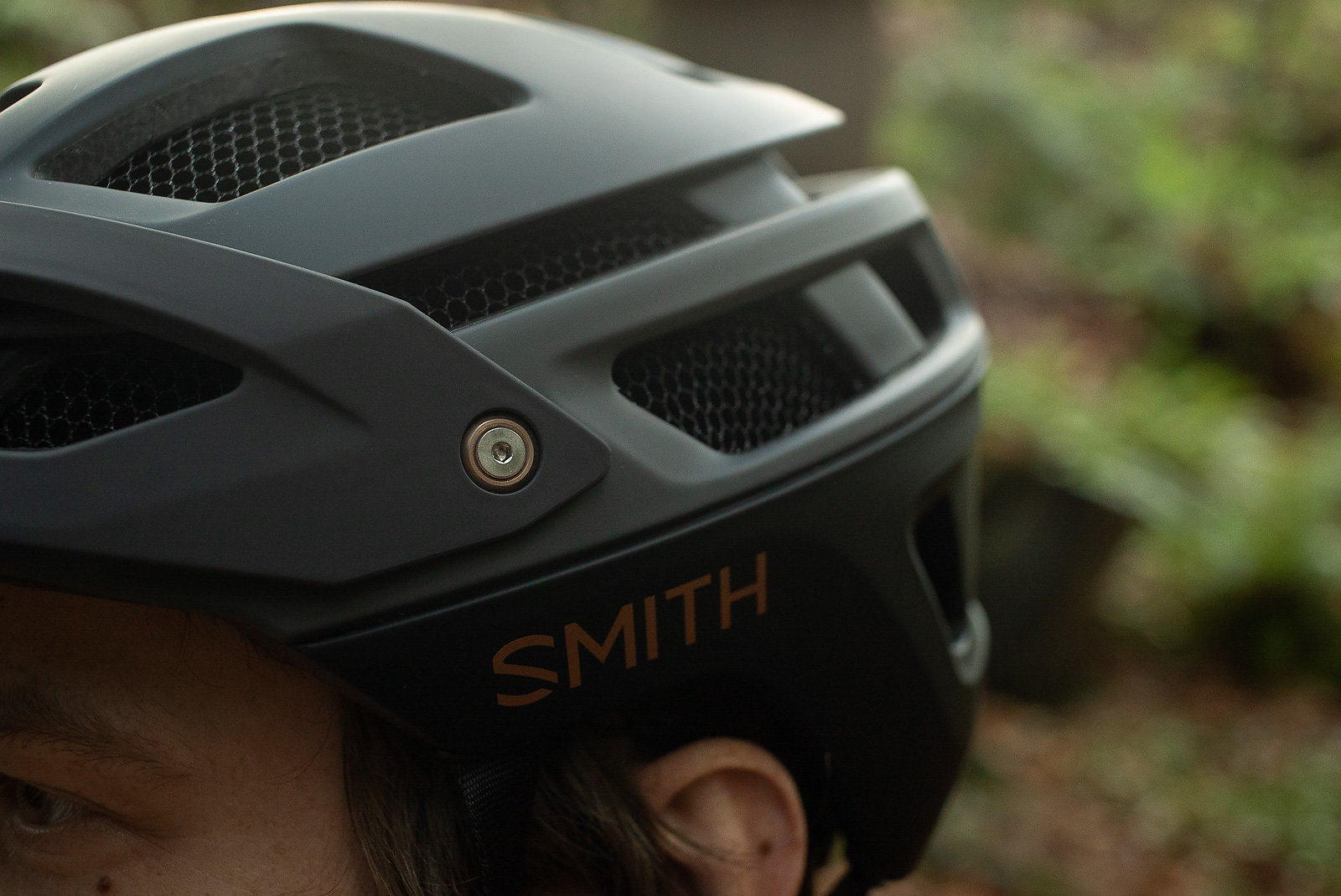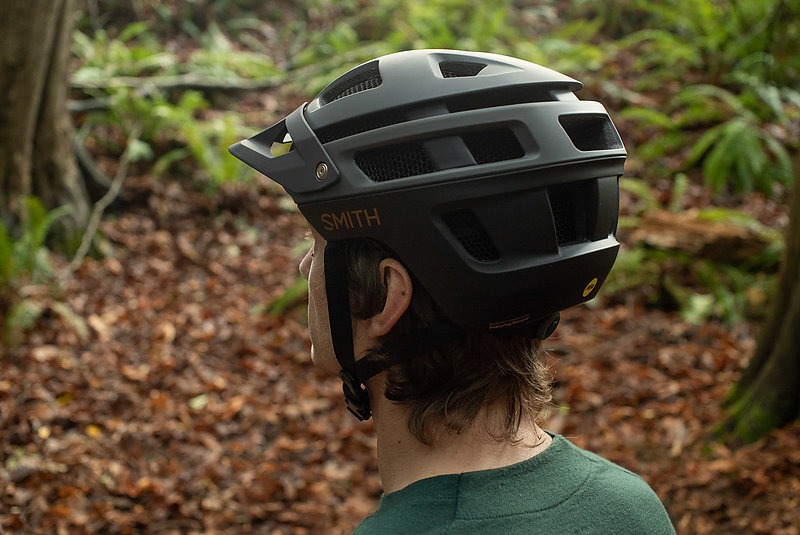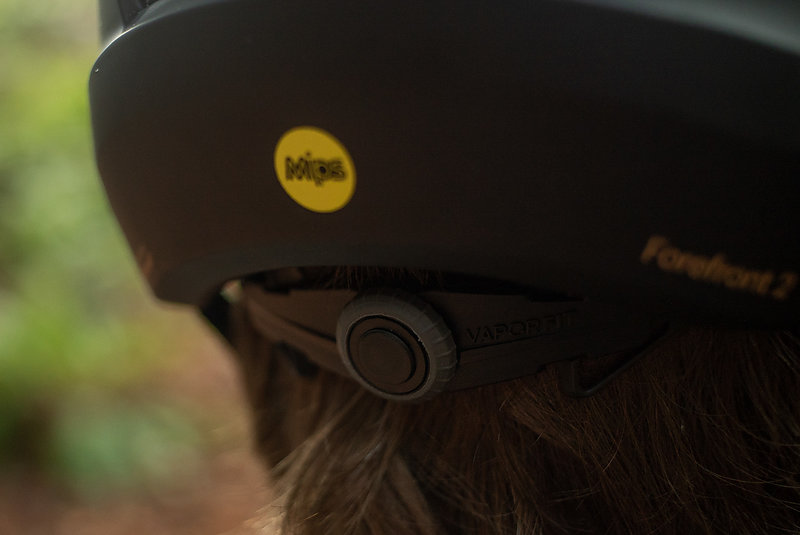 While we all know that looking good means absolutely nothing when it comes to your ability on the trail, contribution to the community, or your attitude toward fellow lovers of two wheels, it's something well all can't help but to strive for. Some of the best riders I've met could be featured on @shitmountainbikerswhere, and I love that about them. For me, I like wearing what I want and few helmets I have seen stand out with such ease and subtle style. The designers at Smith knocked this one out of the park.
One more thing worth mentioning the the Forefront 2's visor. Rogatkin might not dig them, but I really like having one. I may go riding for a month or two and never think about it, but this low-lying sun this time of year has caught me on more than a few dusk descents. I was, yet again, skeptical about the Forefront 2 when I noticed how low-profile the visor is. The helmet I've been rocking for the last year pretty much has a massive shelf sticking out of it. It may be nice for rain, but at the end of the day there is almost too much material to find a happy medium with it. This is where the Forefront 2 seriously took me by surprise. The visor was the perfect size to keep the sun out of my eyes, and all the while it remains one of the smallest visors on the helmet market at the moment. Not to mention it includes 3 points of adjustment, allowing goggles and glasses to fit very comfortably.
I always like to joke "safety third," but at the end of the day we can all agree it's the true priority. Comfort and style take second and third, respectively, for me at least. Finding a balance within that trifecta can be very difficult, but Smith has created some incredibly well-balanced (and good looking) protection when it comes to the Forefront 2.
Smith Forefront 2
MSRP: $230
See more at www.smithoptics.com