Smith Wildcat Glasses Review
In the last few years there's been a trend of sunglasses morphing with goggles.
I affectionately refer to them as "gloggles." And while their looks have been questionable at time, their functionality has let bikers achieve maximum coverage without the sweaty foam of goggles. This year, Smith released their own version of the "gloggle" to the market—the Wildcat. With three different color options and various interchangeable lens combinations, the Wildcat is a versatile option for any cycling enthusiast.  
My initial test setting for these shades really put them through the gauntlet. I took these babies straight out of the box and into the harsh Arizona desert for an 18-day bikepacking trip. My first notice was the excellent coverage. I am convinced I saved a few bucks in sunscreen because these things covered 40 percent of my face.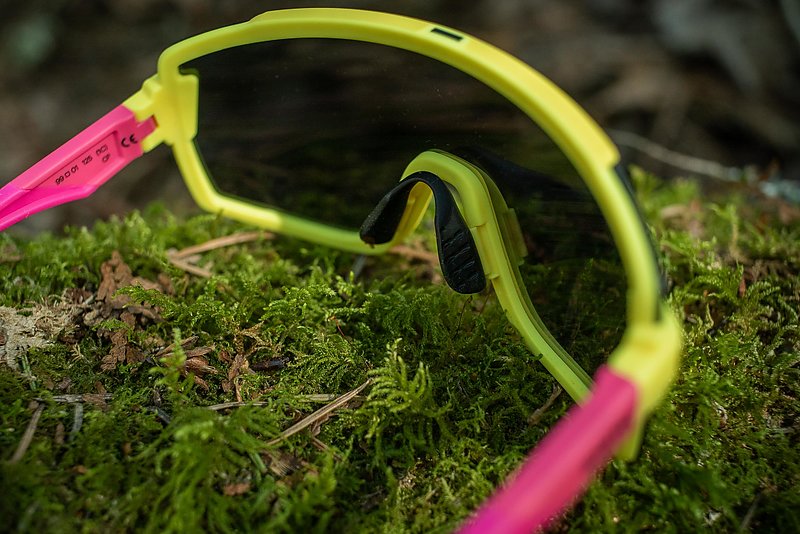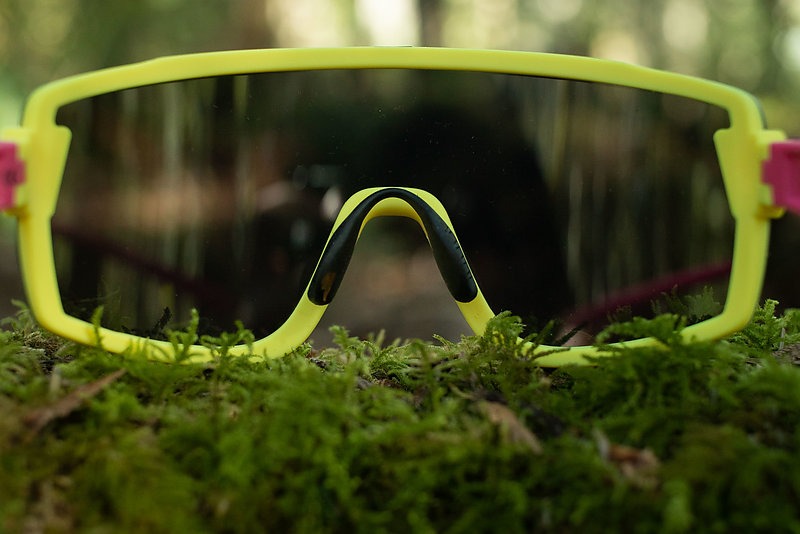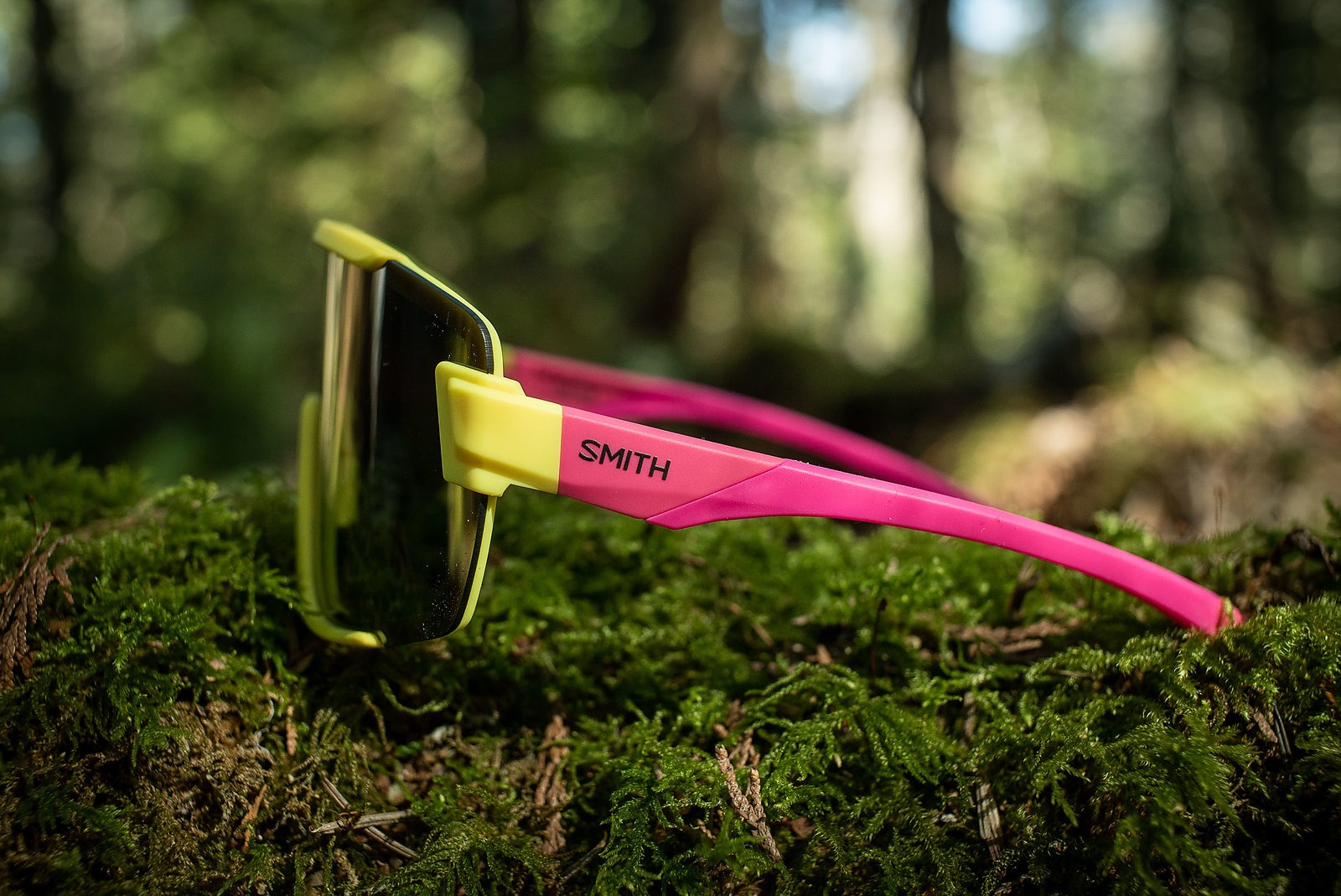 I used the Chromapop shaded lens and never had to swap it out, for the desert was always sunny. The dark shaded lens made the harsh sun much more manageable. Even while working hard, fogging was never an issue with the dry air and wind shear substantially toned down by the large surface area of the lens pushing air aside like a Boeing 747 in midflight. A clear lens was included for darker environments, which I'll definitely be using in the rainforests of Bellingham, Washington.
It's apparent that Smith really thought out the design as well. I liked the fact that the arms of the frames do not poke or scratch at the inside of the lens like former versions of Smith's shades when folded or stored in their case. The interchangeable lens is simple and fairly easy to use. The bright pink and neon yellow were a bit distracting from the get-go, but once your peripheral adjusts, you can easily concentrate on the techy single track ahead.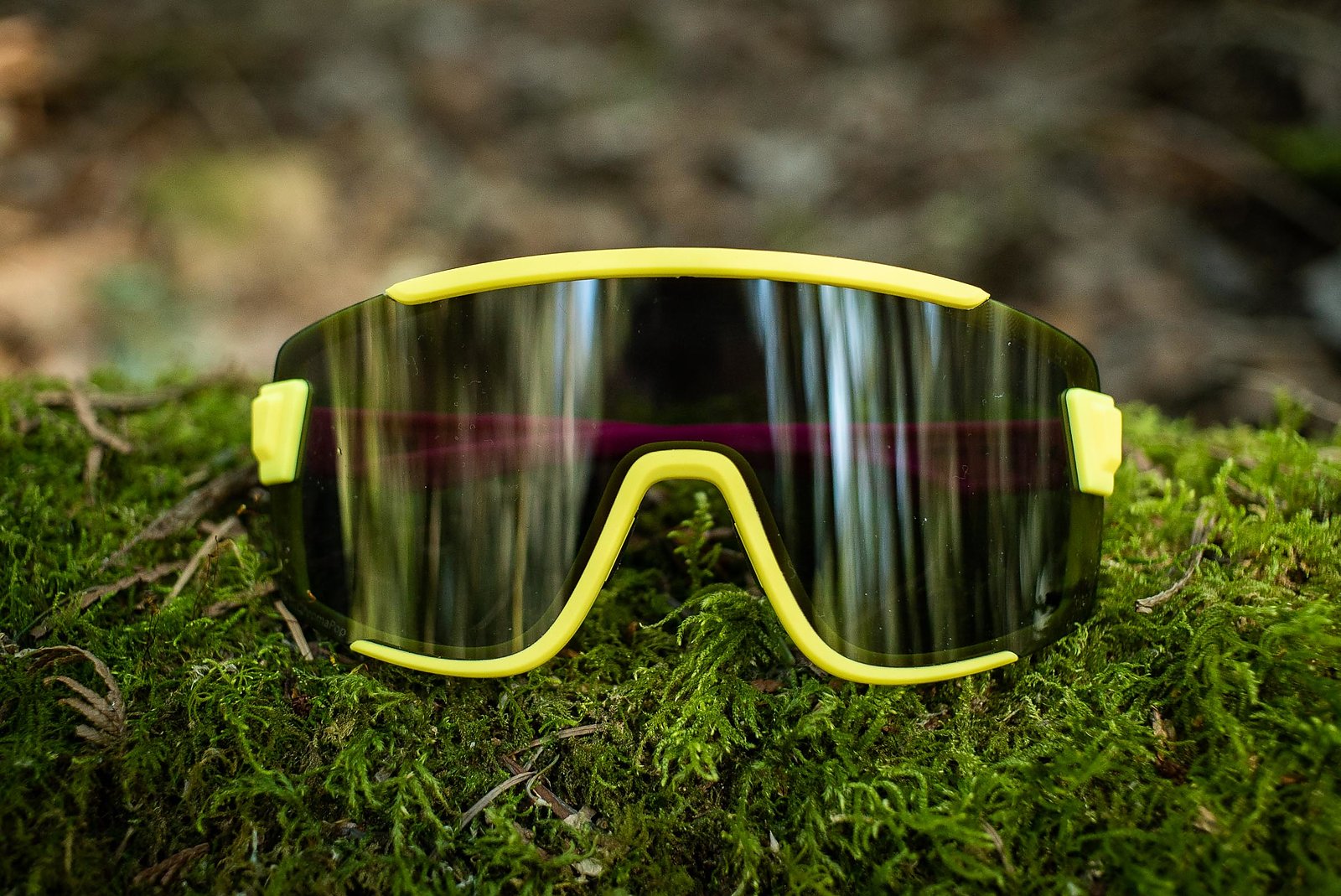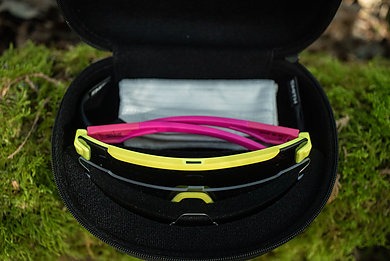 The only real let down I can speak of is the lens quality. During the trip, the glasses were constantly hammered by dust and sweat. That said, I only cleaned the glasses with Dr. Bronner's soap, water and the provided Smith lens bag, as instructed. I am personally very particular about my glasses for I know how easily one bad "cleaning" session can actually do more harm than good. I was disappointed that even with such special care the lens was easily scratched. I did like the fact that the lens bag was sleeved to accommodate both the shades and an extra lens in their respective safe compartments, though.
In conclusion, Smith nailed it on the design and functionality of the Wildcats. The interchangeable lenses are key and the extra coverage was great. I now personally feel out of whack riding in a smaller coverage frame. The Wildcat is a versatile option regardless of your climate—just take extra care of the lenses!
Smith Optics Wildcat Glasses
MSRP: $199
See more at www.smithoptics.com